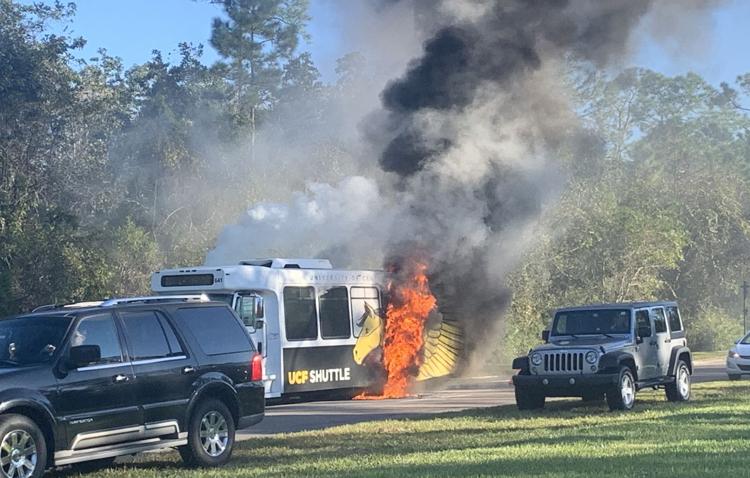 UCF Shuttle 641 caught fire Wednesday as it was heading down Challenger Parkway.
Nour Isis, a recent graduate of UCF in biomedical sciences, stated that the shuttle was heading back from the Burnett School of Biomedical Sciences. As the shuttle came off the highway, Isis said she heard a popping sound.
"Chris [the bus driver] pulled over and then instructed us to all get off the bus," Isis said. "After we all got off, the bus caught on fire."
According to the bus driver Chris, he felt a kind of explosion when applying the brakes after exiting the highway. He noticed that the air brake warning system was activated as well.
"I was driving down east-west there and the brakes started smoking," Chris said. "I directed everyone off the side of the bus and then it caught fire."
All passengers and the driver on board were reported to be fine with no injuries having occurred.
Samantha Gallahan, sophomore biomedical science major, was surprised to discover the bus catching on fire.
"We were just having a normal ride back to campus when we heard the tires blow out," Gallahan said. "I thought it was just a flat tire, nothing too severe."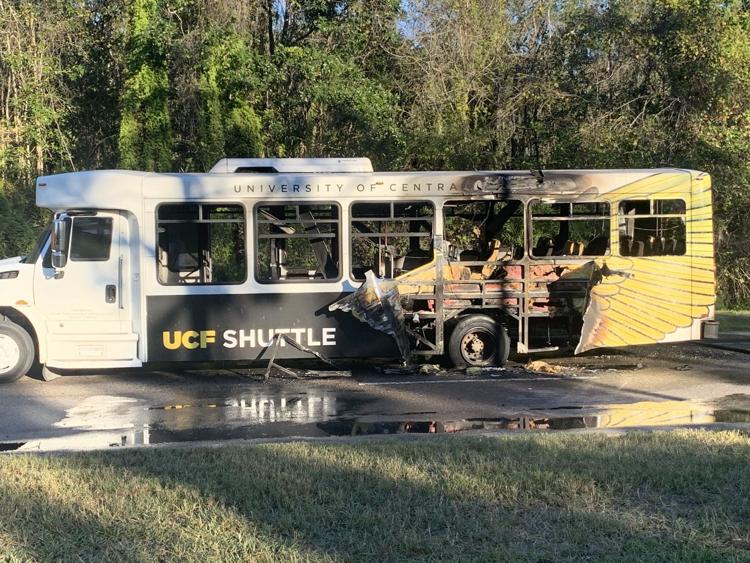 According to Orange County Fire and Rescue Lieutenant Nick Isaacs, the fire seems to have been due to a malfunction with the brakes. This is due to the location of the fire and the severity of the fire.
Orange County Fire and Rescue came to the scene 10 minutes after the start of the fire and were able to put it out with a combination of water and foam, known as a flame knockdown.
"I'm just glad everyone got off and is going to be alright," Gallahan said. "This was not what I was expecting to experience today."