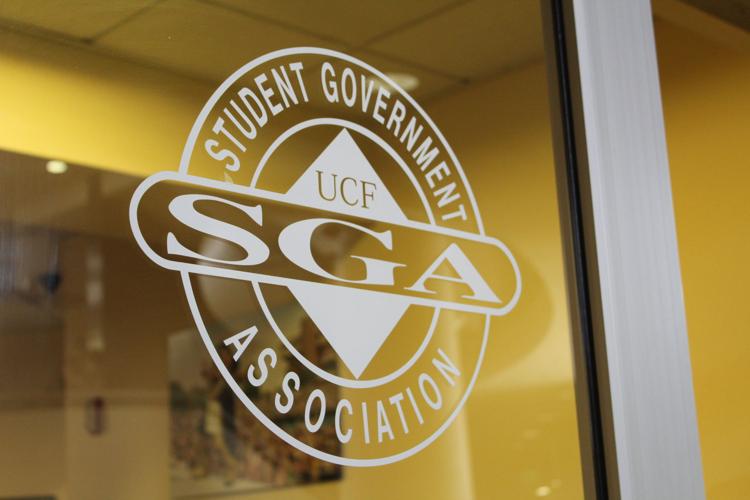 The fall 2018 UCF Student Body Senate elections are less than two weeks away, and a variety of positions are up for grabs.
Students looking to participate in the legislative branch of UCF SGA still have the opportunity to complete and submit an application packet by Friday at 5 p.m., according to an Aug. 21 email announcement sent to students by SGA. Candidates can start campaigning around campus on Monday.
Candidates will be vying to fill available seats for student leaders representing the interests of different colleges across UCF, such as the College of Business Administration and College of Education.
The Student Body Senate is composed of 66 student leaders, according to its official website. There are currently 58 students in senate positions, leaving eight vacant seats. 
Those who successfully become elected into the SGA Senate will also have the opportunity to be appointed to leadership positions, such as the speaker of the senate and president pro tempore, UCF SGA Supervisor of Elections Reina Chehayeb said.
The names of approved candidates, along with the colleges they hope to represent, will be available on SGA's website as early as Friday evening or as late as Monday, Chehayeb said.
Chehayeb said she believes there has been high interest in the senate this semester.
"We've handed out over 150 applications from the SGA office, not including potentially those who downloaded [an application] off of our website," Chehayeb said.
Last week, three students were confirmed into the SGA Election Commission. The commission is tasked with promoting and facilitating the fall senate and spring presidential elections for SGA. This includes ensuring candidates are abiding by statutory requirements.
"As of right now, there are nine election commissioners," Chehayeb said. "We still have one seat available, but we won't be filling that position [until] after the senate elections."
Senate hopefuls must fulfill a series of eligibility requirements in order to qualify for candidacy, including submission of petition signatures and an "Intent to Run" statement. They must also attend of a mandatory information session.
"No SGA experience is required — just a passion for service," the SGA email states.
Senate elections will be held Sept. 24 starting at 8 a.m. and run through Sept. 26 until 5 p.m. Students will be able to vote through the myUCF online portal.
On Sept. 18 and Sept. 19, candidates will hold "senate socials," or open forum events, in the Key West Ballroom in the Student Union from 11:30 a.m. to 2:30 p.m., Chehayeb said.
"The senate socials are events where students can approach candidates," Chehayeb said. "This will provide students with an opportunity to get to know candidates, as well as become informed voters."
One more information session will be held at The Hub in the Student Union on Thursday at 6 p.m. for those who are seeking more details about the roles of student senators.
To get an application, visit the SGA Office in room 214 of the Student Union or visit the UCF SGA website.