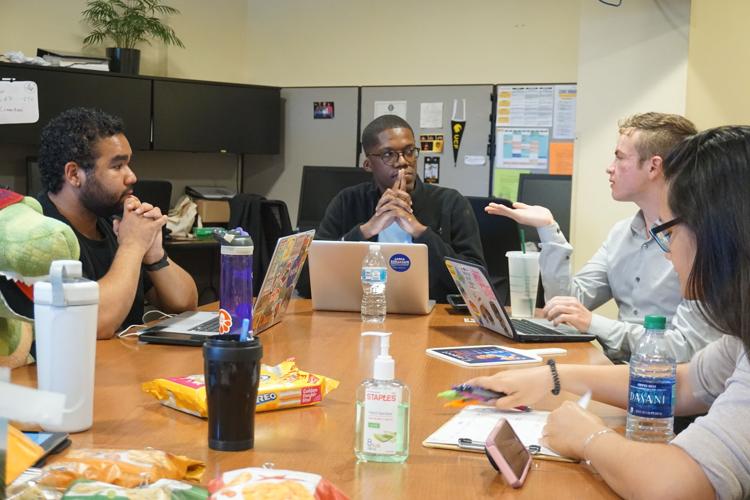 When Fritz Farrow heard about the UCF Police Department placing license plate readers in parking garages, red flags came up.  
As chairman of the SGA Student Body Advocacy Committee, Farrow shared his dissatisfaction with the Board of Trustees on Tuesday regarding the university's lack of outreach to students about safety and privacy.
"Students that I have spoken to share my concern that the license plate readers, that will be installed in parking garages and around street corners on campus, may violate their Fourth Amendment rights," Farrow said to the board. 
UCFPD has been working on the program for the past four years and will start implementing the readers this summer. An August 2018 post on the UCFPD website said the readers will be both a proactive and reactive crime-fighting tool. 
According to an NSM Today article, the technology connects to a database to detect any license plates belonging to sex offenders, criminals or stolen vehicles. If the reader picks up a suspicious alert on campus, it will immediately notify police.
Christian Padron, SGA Deputy Pro Tempore of Senate Relations, said the system does not run personal information and will help manage UCF parking permits. However, the Student Body Advocacy Committee wants the department to be more transparent with students in regard to how the data will be stored.  
"The university committee that has jurisdiction over this matter has been pushing this for months now," Farrow said. "But has left the student body out of the process to avoid any backlash before implementation."  
The Board of Trustees did not respond to Farrow's concern at the meeting. 
After the Board of Trustees meeting adjourned, the Student Body Advocacy Committee met at the SGA office to brainstorm how to approach the issue and address student's needs. 
Senator Michael O'Blenis, a second-year criminal justice graduate student, hopes to find common ground for public safety and civil liberties of students. 
"One shouldn't compromise the other," O'Blenis said to the committee members.  "I encourage all of you guys to take this seriously, not for yourselves but for the student body."
O'Blenis suggested collaborating with UCFPD to create a committee with officers and students to reach common ground before the implementation of the program. Farrow hopes to work closely with the UCFPD to inform the students about the new changes. 
UCFPD did not respond with an official comment at the time of publication.
Correction: This article was updated to clarify Fritz Farrow's comments about students' privacy during the Board of Trustees meeting.