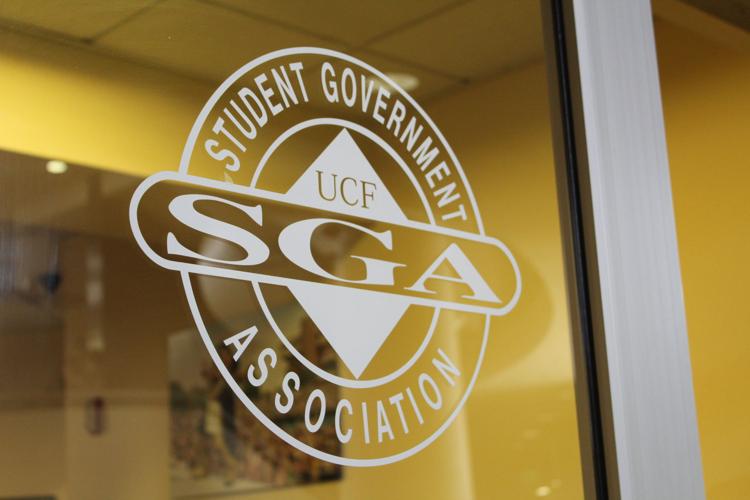 The UCF SGA Senate met Thursday to approve the spending of about $43,585 that will go toward student organizations. 
The money will support 158 students of various organizations and help them get to out-of-state conferences. The largest organization, the Society of Hispanic Professional Engineers (SHPE), sparked the most debate among senators.
Senators discussed exactly how much money SGA would provide SHPE to travel to a conference in Cleveland, Ohio, from Nov. 7 to Nov. 11. The organization was requesting nearly $29,000 from SGA. 
SHPE came to the meeting with 20 members to show the senate, which also debated the issue in the Aug. 23 meeting, their passion and dedication to the organization. Previously, SHPE barely met a condition that required two-thirds of the senate to vote in favor of the bill and move it to the third reading, according to the Aug. 23 meeting minutes.
The senate approved the bill after more than an hour of debate, allowing 80 members of SHPE to go to the conference. The funding will help with conference fees, travel expenses and lodging. 
The conference helps students get internships or job offers, SHPE President Ana Riveros said. 
"For [the funding] having been passed, the whole amount, makes me really happy because that means we don't have to increase the cost of attending conference because it is pretty pricey," said Riveros, a UCF senior engineering major.
Giving the organization nearly $29,000 reduces the cost of attendance from $700 to $300 per student, Riveros said.
"We really want to make sure that all of our members have the proper tools to succeed, and we give them that opportunity," Riveros said. 
Funding was approved by the senate for other organizations, including Delta Sigma Pi, which will send 54 members to two separate LEAD Schools conferences. LEAD Schools conferences provide opportunities for Delta Sigma Pi members "to build professional, leadership, and personal skills in an effective way while also having fun," according to Delta Sigma Pi's official website. 
The Society of Women Engineers will send 24 members to the World's Largest Conference for Women Engineers, in Minneapolis, Minnesota, from Oct. 18 to Oct. 20. 
The senate also announced plans to give away 114 free bus vouchers to those who purchased a discounted ticket to the Sept. 15 UCF vs. UNC football game in Chapel Hill, North Carolina. The $33 tickets went on sale Friday at 8 a.m. in the Pegasus Ballroom in the Student Union.
UCF SGA also announced it would be conducting student surveys regarding an outdoor water fountain on Memory Mall.