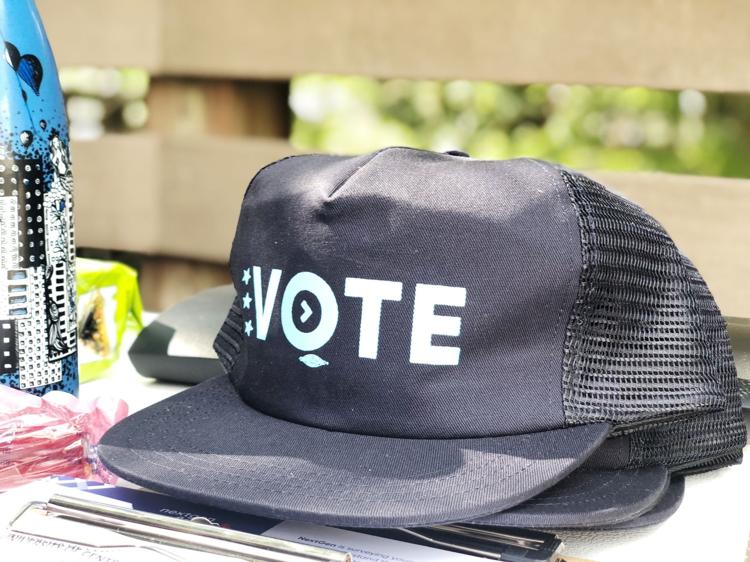 The Live Oak Event Center in Ferrell Commons at UCF's main campus has been confirmed as the site of early voting for UCF students and faculty, Student Body President Josh Boloña said Friday. 
Early voting for the midterm elections will take place from 9 a.m. to 7 p.m. starting Oct. 22 through Nov. 4. The midterm election is on Nov. 6.
Designated parking spaces for voters will be available in Garage B, which is across from the Recreation and Wellness Center, according to a Monday press release from Mark Schlueb, assistant director of UCF communications. 
Only people registered to vote in Orange County may cast their ballots at the UCF location or other early voting sites in Orange County, the press release states. 
The Orange County Supervisor of Elections office first announced that it would be "partnering up" with UCF to host an on-campus early voting site in an Aug. 23 tweet. 
Making UCF an early voting site was a combined effort of student leaders who teamed up with university officials such as UCF President Dale Whittaker and Orange County Supervisor of Elections Bill Cowles, Boloña said.
After reaching out to UCF's Office of Student Involvement and other Registered Student Organizations, Boloña said he and his administration wanted to help increase voter turnout any way possible.
"There's so many people already passionate [about voting]," Boloña said. "So, our approach, not only with this but with a lot that we're doing this semester is to be that support system."
Boloña said it took persistent communication with administrators and local officials to advocate for an early voting site on campus, which would make voting for the midterm elections easier for students.
The Live Oak Event Center was chosen because its location is easily accessible and offers enough parking, Boloña said.
As a part of SGA's support to get students involved in the midterm elections, SGA will also be teaming up with student organizations such as College Democrats, Volunteer UCF and Turning Point USA to hold open forums and host speakers to inform students about the election and help register them to vote.
"UCF, being a public university, there is a lot of different things happening at both the state and federal level that are relevant to us," Student Body Vice President Jad Shalhoub said. 
Shalhoub encouraged students to get involved in the political conversation to understand what issues are relevant to them as they prepare to vote.
"This election is relevant in higher education, and if that is something that is important to you, as it is most certainly important to us, that's going to affect how you make your decision," Shalhoub said.