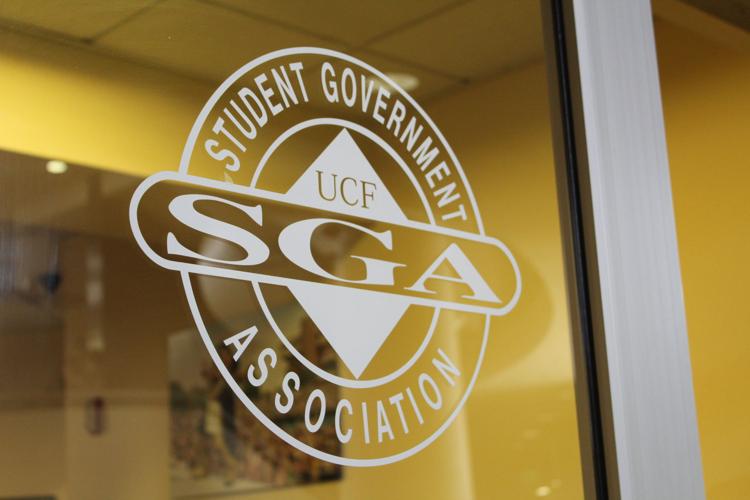 A total of 15 new scholarships that emphasize inclusion and diversity were announced at the UCF Student Government Student Association Senate meeting Thursday.
Director of Academic Progress Sierra Clare announced the scholarships, which are available on SGA's website. Each scholarship can have multiple recipients, which grants financial assistance to 148 students. Scholarship awards range from $85 to $1,500.
"When I got confirmed [as director of Academic Progress], I said that I wanted to make more inclusive and diverse scholarships and as the chair of the Scholarship Committee I held that as our goal," Clare said.
The process of diversifying the scholarships required Clare and other members of the Scholarship Committee to adjust some of the requirements to receive the awards. 
"We went back, and we changed the GPA [requirement] for scholarships," Clare said. "Instead of having to be in two [Registered Student Organizations], you can be in research or doing an internship." 
Overall Cumulative GPA requirements range from a low of 2.25 to a high of 3.0 depending on the scholarship. 
As director of Academic Progress, Clare works with student "scholarships, academic success, future careers and professional skills," according to the UCF SGA Executive Branch. 
In addition to the 15 scholarships now available on the SGA website, Senate Deputy Pro Tempore of Legislative Affairs Theressa Tong presented two new scholarships that will be added to the list within the next month, Clare said.
The scholarships are offered through UCF's Access to Opportunities (A2O) Portal, which is a central location for UCF scholarships. Oct. 22 is the deadline to apply for all of the scholarships.
The 15 scholarships are as follows:
Student Government Campus Involvement Scholarship
The Reuel Buchanan Aspire to Inspire Scholarship
Student Government Creative School Scholarship
Student Government Patriot Scholarship
Student Government Rosa Parks Community Service Scholarship
Student Government Rosen Scholarship
Student Government Single Parent Scholarship
Student Government Walter Komanski Scholarship
Student Government Tutor Scholarship
Student Government Extreme Leadership Scholarship
Student Government Transfer Involvement Scholarship
Student Government Triumph Scholarship
Student Government Undergraduate International Students Scholarship
Student Government Graduate International Students Scholarship
Student Government Cap and Gown Scholarship