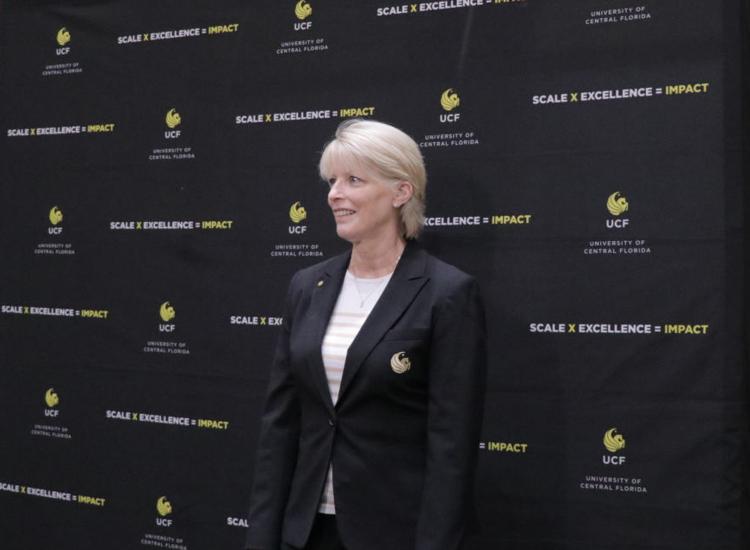 On Wednesday and Thursday of this week, students and staff can take part in the search for the next UCF president.
The search started in September and came after president Dale Whittaker resigned in February during an investigation into a misuse of funds to build UCF's Trevor Colbourn Hall.
Interim President Thad Seymour Jr., who stepped up in March, will not be running as a candidate in the search. 
UCF Board of Trustees and Search Committee Chair Beverly Seay extended an invitation to the UCF community in October for recommendations regarding UCF's next presidential candidates. 
The university then chose the firm Storbeck/Pimental & Associates to help aid them in the search. Input during the listening sessions, an open forum and an online survey under development will assist the firm and members of the Presidential Search Committee in recruiting and selecting candidates.
The first Presidential Search Committee meeting will be Wednesday at 8:30 a.m. in the Global Communications Room at the Morgridge International Reading Center and will be live-streamed on YouTube. All are welcome to attend.
There will also be a listening session for the Board of Trustees at Millican Hall in the President's Boardroom at 11:30 a.m. on Wednesday. Also that day, an open forum for students, faculty and staff will be held from 3 p.m. to 4 p.m. at the UCF College of Medicine in Lake Nona in room 102. 
A USPS staff council listening session will be held on Thursday in room 206 of the Student Health Center at 9:30 a.m. 
Two presidential search open forums for UCF students, faculty and staff will also be held Thursday. The first one will be at 11 a.m. in the Cape Florida Ballroom of the Student Union. The second will be at 2:30 p.m. also in the Cape Florida Ballroom. 
"Selecting the next president is the most important decision our Board of Trustees will make," Seay said in a statement on the presidential search website. "In doing so, we will ensure our search is inclusive, collaborative and transparent and produces a diverse candidate pool that reflects the culture of our campus and community."