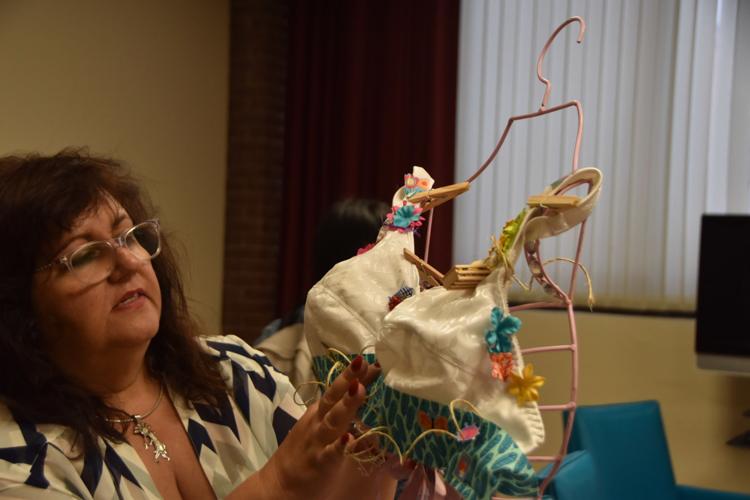 UCF's women's and gender studies program is looking to expand from a minor to a Bachelor of Arts major that includes three specific tracks in the coming years.
The program is currently looking into three possible tracks: girl studies, activism & leadership, and race, social justice & utopias. The program's director, , said new program proposals can take about a year to be created. 
"A new B.A. takes a little longer since it has to start with a white paper explaining students' needs, curriculum and comparison to other Florida programs," Santana said.
Due to the proposal being in its early stages, there is not a confirmed date, but there are no complications surrounding the proposal. Santana said the dean of the college, as well as the faculty team are working together to make the expansion possible.
The program attempted to expand about eight years ago but was not passed because the provost at the time did not support the expansion. In the past, the proposal did not make it to the final provost revision.
To implement a new program, a series of steps must be taken. In Phase I, a pre-proposal is developed with the help of the college dean before it is sent to the provost for review and approval. In Phase II, a full proposal is submitted to a series of committees from the school department to the Florida Board of Governors.
Associate instructor Leandra Preston-Sidler said it has been her goal to have a women's and gender Studies major B.A. program or graduate degree for as long as she has been working with the program.
As an existing minor, Preston-Sidler said the program offers students the opportunity to participate in service-learning projects that serve to connect them to their communities in new ways, as well as to put theory into practice and see the practical application of women's and gender studies. She said the emphasis on critical thinking is one of the most beneficial aspects of the program.
Preston-Sidler said the expansion from an existing minor to a B.A. major would not affect her classes already being taught, as she maintains enough different active courses to serve a major.
"It's not so much how it would affect me, but how it would affect students and the larger community," Preston-Sidler said. "The more students are exposed to WGST and understand gender and intersectionality, the more they can work toward greater social understanding and justice in their own and others' lives."
Santana said she believes the Central Florida community would benefit because students' service-learning hours could double with the expansion. Currently, the program's students volunteer 800 service-learning hours in one term.
"WGST at UCF is an exceptional program academically and beyond. It is not only about teaching critical thinking, but also about life, about our experiences, identity, relationships, and explores real-life issues that matter in all contexts, both professional and personal," Preston-Sidler said. "I encourage anyone to consider it as a minor and, if possible, a major. WGST had enhanced my life overall."