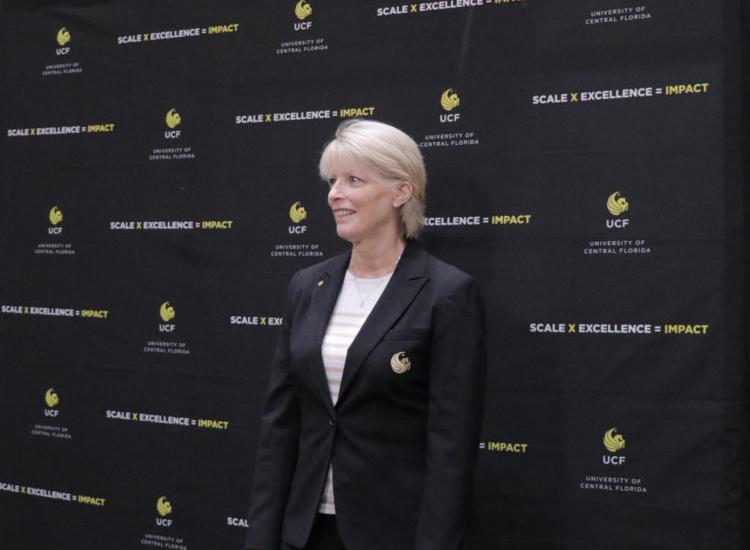 The first Presidential Search Committee meeting took place Tuesday morning at the Morgridge International Reading Center to discuss which firms will be assisting in the search for the new UCF president. 
The committee is comprised of 15 members, all from different areas of the UCF community.
The firms considered were Greenwood/Asher & Associates, Diversified Search Group, Storbeck/Pimentel & Associates, R. William Funk & Associates and Korn Ferry.
The purpose of a search firm is to seek out candidates to recruit for specific job positions. In this case, whichever firm is chosen will assist in recruiting candidates to become the new president at UCF.
Each firm presented qualifications, interests and how they would be beneficial to the committee. The search firms qualified because of their previous experience in similar searches with other universities and organizations.
Following the presentations, each committee member referred to their notes and background knowledge of the firms with the intent of selecting their top three choices.
Each firm's presentation lasted about 30 minutes, followed by a question and answer session with the committee. The questions focused on the firms' experience with Sunshine Laws, presidential searches and on what they know about the UCF community.
The Presidential Search Committee had a discussion before announcing the top three firms. An overall consensus was made by committee members with the criteria for these firms being trustworthiness, knowledge of Sunshine Laws, experience, understanding of inclusion and diversity and enthusiasm. 
Each of the committee members vocalized their top choices at the end of the meeting as requested by Beverly Seay, Board of Trustees and search committee chair. The top three firms selected were Storbeck/Pimentel & Associates, Greenwood/Asher & Associates and R. William Funk & Associates.
Seay took the recommendations from the meeting to the Board of Trustees on Nov. 6 for discussion. Following this, Seay will take a final recommendation from the BOT based on which firms fit the committee's criteria best and she will make the final decision on which firm to use.
After deciding on a firm, listening sessions are the next step. These sessions will be run by Seay and will be open to the public as a way to hear feedback on characteristics they feel presidential candidates should have.
Their purpose is to include the UCF community in the decision and to maintain transparency all the way through this process. The dates of these sessions have not yet been announced.
"I am really looking forward to going out next to the community and getting their listening sessions underway with the committee," Seay said in a statement. "And getting all sorts of feedback again to help us with getting the right criteria for the next president."