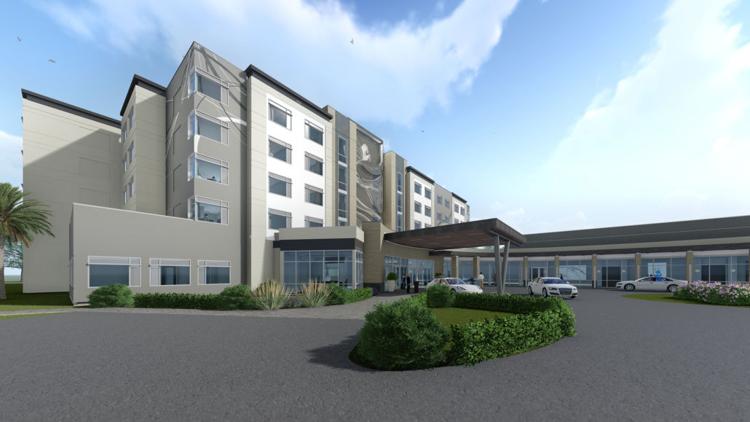 Construction has begun for UCF's first on-campus hotel and convention center, which is set to open in spring 2020.
Pegasus Hotel will feature 179 rooms and suites and 10,000 square feet of space for conferences, meetings and events, according to a Sept. 17 press release from Development Ventures Group, otherwise known as DEVEN, a development group working on the project.
The full-service hotel will also include amenities such as an outdoor pool, lobby bar, restaurant, private dining room and room service.
The hotel will be located at UCF's main campus entrance at the intersection of University Boulevard and Alafaya Trail. The construction area, located across from Garage A, is marked off by green-tarp fencing.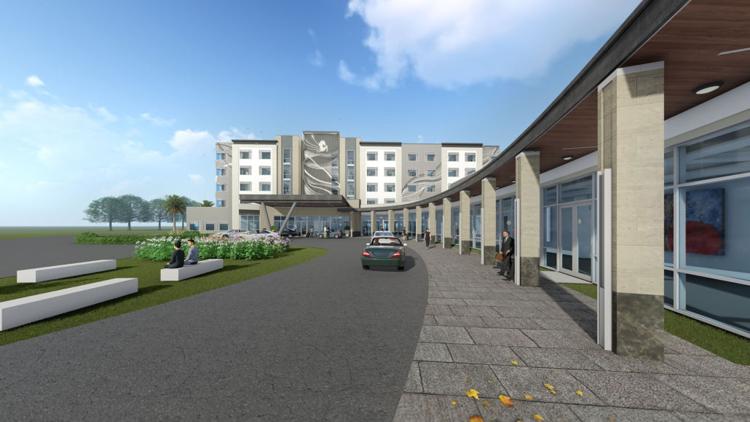 The project is a joint endeavor by DEVEN, Demetree Global and Pinnacle Hotel Management, the press release states. 
The hotel construction, which will cost $48 million, will be privately funded, according to a Monday email from Sarah Ehmke, director of sales for Marriott Collegiate Square, a Pinnacle Hotel Management property.
DEVEN is familiar with UCF and has worked on development projects on the main campus before, such as the CFE Arena and Towers at Knights Plaza.  
DEVEN President and CEO Dennis Biggs said in the press release that the company looks forward to bringing a "world class destination hotel" to campus.
"Demetree [Global] has long been a believer in the University of Central Florida and has invested in land, retail, restaurants, hotels and student housing ventures in the area for years," Demetree Global CEO Mary Demetree said in the release. "We look forward to participating in this dynamic new hotel project on the UCF campus."
The release states that the hotel will be managed by Pinnacle Hotel Management.
"We have enjoyed over 20 years in the UCF market since opening our first hotel, the Courtyard by Marriott in Collegiate Square," Ron Franklin, president of Pinnacle Hotel Management, said in the release. "We look forward to the opportunity to open a truly first class hotel and convention center in the market."