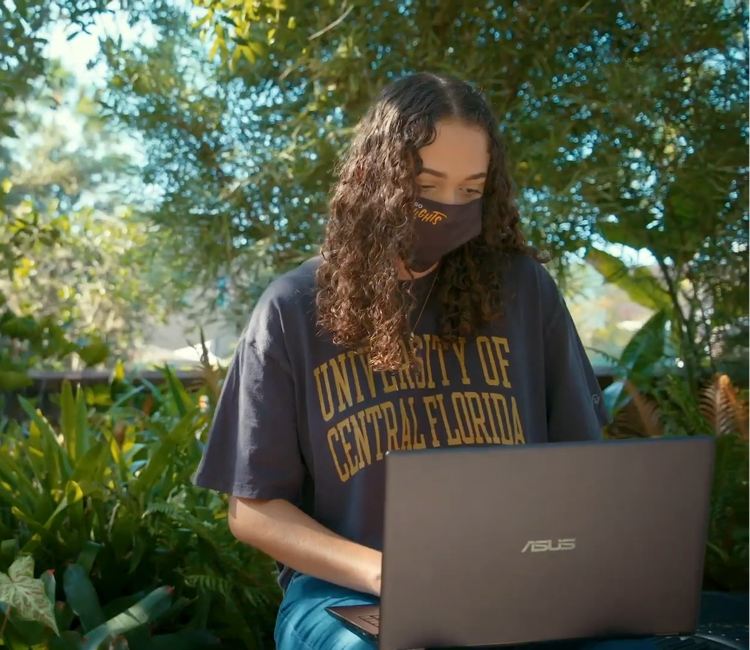 Since the beginning of the semester, UCF has been releasing COVID-19 data weekly rather than daily like other Florida universities. 
UCF President Alexander Cartwright said in September the university would release COVID-19 data weekly because of health officials' suggestions.
"Most medical professionals and health officials typically don't make decisions based on one-day results," Cartwright said. "They look at trends over time."
The UCF COVID-19 dashboard is updated weekly with information regarding next semester and reminds students and faculty to "armor up" and wear face coverings.
"The dashboard is one tool for communicating the impact of the virus on campus, but we rely on many others for decision-making," UCF Assistant Vice President Chad Binette said.
The University of Florida updated its COVID-19 dashboard in October to a more user-friendly platform that is easier to read at any given time, said UF Health spokesperson Ken Garcia.
"Our testing and monitoring efforts have evolved," Garcia said. "To better reflect current trends in testing and case results, we've changed the boxes displaying total tests and cases to a graph showing daily results."
UF recognized it is difficult to track exact numbers of positive cases as some students and faculty choose to test off-campus, but Garcia said UF checks through public health records and the UF "master list" of students and faculty.
"The reporting of these numbers has been a complex and evolving process we have continually worked to optimize as part of our ongoing commitment to transparency," Garcia said.
UCF has reported 1,027 total positive cases as of Nov. 25. UF has reported over 5,000 positive cases as of Nov. 29, but reports the positivity percentage has been decreasing since the start of the semester.  
Stetson University has a dashboard that releases data daily. Its dashboard is automatically updated. The dashboard updates and informs its community of the number of active cases, as well as the number of people in isolation through Power BI, Microsoft's software system.
Stetson's dean of students Lynn Schoenberg said a benefit of the daily updates is the frequency allows the community to make decisions for itself.
"I believe a big piece of the benefit here is also a feeling of transparency," Schoenberg said. "The dashboard tells our community clearly we are not hiding anything."
Schoenberg said Stetson uses a task force designed to look at positive cases and isolations by classes, resident halls and special groups.
"Our Safer Campus Task Force looks at the data internally broken down in various ways to help us with tracing, seeing patterns and notifying groups in our community about concerns," Schoenberg said.
Schoenberg also said though the dashboard system works for Stetson's community, it may not be the best fit for all schools.
"I imagine daily updates would be logistically more challenging for different institutions and organizations, specifically concerning systems being used and size," Schoenberg said.
Stetson had a total of 4,429 students enrolled compared to UCF's 69,525 last fall. 
Schoenberg hopes frequent updates coming from Stetson's dashboard prove to be a reminder that students need to be responsible and aware. 
"When students see a bump or spike in cases," she said. "I sincerely hope it is a reminder we absolutely cannot be complacent."