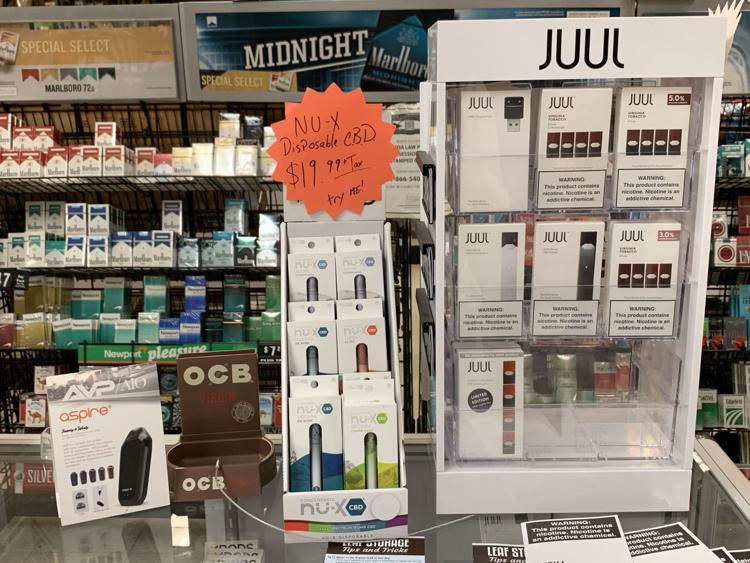 A nationwide ban proposed by the Trump administration on all fruit, mint and dessert flavored vape cartridges has been approved not only by Congress, but by some students and administration at UCF.
The ban, set to go into effect on Feb. 1, is meant to help curb what lawmakers have called a "youth vaping epidemic," while giving researchers time to study the effects of these products.
Kate Ritschel, a sophomore political science major, said that she completely agrees with the ban because of health-related concerns.
"Vaping has become a major trend, so to see Trump put effort into a serious epidemic that's affecting society is a very positive act in my opinion," Ritschel said. "Seeing everyone post about their experiences with collapsed lungs or popcorn lungs pushed me away from the habit and I have already noticed a large majority of my friends quitting just because mint is no longer available at gas stations."
E-cigarette companies under fire have until the Feb. 1 deadline to halt production, selling and distribution of merchandise unless they apply for federal authorization from the FDA to continue manufacturing them.
This is a revision that comes after previously discussed plans for an all-encompassing or "sweeping ban" back in September 2019 due to several vaping-related deaths, along with the recent congressional approval to raise the tobacco and e-cigarette age of purchase from 18 to 21 in the United States.
Even though UCF has been a smoke-free campus since 2012, the policy, which encompasses vaping, is non-punitive. This means that while smoking or vaping of any kind on campus or any of its affiliated properties is in violation of this policy, no explicit punishment for these offenses is implemented beyond "see something, say something" reporting measures.
Dr. Mary Schmidt-Owens, associate director for healthcare compliance at Student Health Services and chair of the smoke-free committee on campus, said that she sides with the Trump administration's decision to not only push back the age of purchase of these products, but to push for the ban of flavors that appeal to this demographic.
"Research indicates that between the ages of 18 to 24, that is the most prevalent age of when someone will basically get addicted to smoking or vaping," Owens said. "Nicotine from any source is the most addictive drug out there — it's more addictive than heroin, than cocaine, any of those."
Regardless of this, some students say that they still see many others vaping on campus anyway. Cartridge or pod-based e-cigarettes have a history of being popular with underage crowds, according to a study by the FDA and CDC.
Juul, the top e-cigarette manufacturer, has recently stopped selling flavors besides the aforementioned tobacco and menthol pods in an effort to combat appealing to underage users, according to the FDA.
Shaku Singh, a senior studying film who used to be a Juul e-cigarette user, said she never really liked using these flavors but that a ban like this is effective to a certain extent as a way to get someone to stop vaping.
Singh believes the vaping ban might not be effective for those with severe nicotine addiction who could resort to using cigarettes instead.
"I can see why that ban has been made," Singh said. "But, addiction doesn't stop overnight."
Products exempt from the ban include tank-based electronic nicotine delivery systems (ENDS) and e-liquids made in-house for these devices, as well as tobacco and menthol flavored cartridges. 
However, according to the FDA, all e-cigarette manufacturers, whether they are exempt from the ban or not, have until May 12 to submit their products for a public health review if they want to keep them on the market.