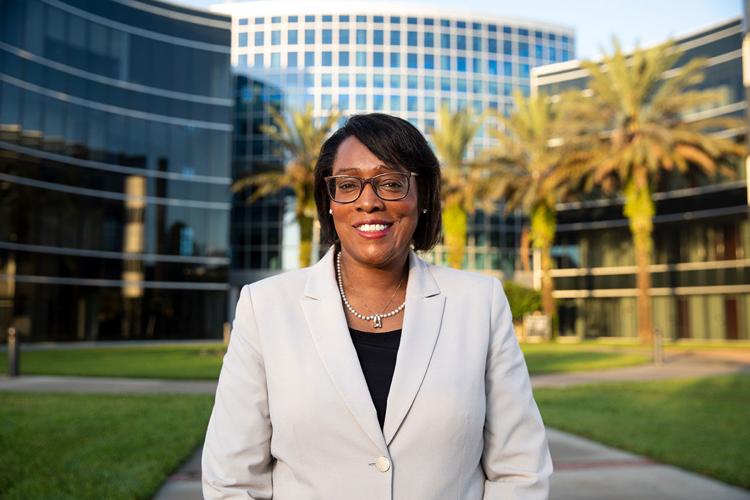 Provost Elizabeth Dooley was placed on paid administrative leave Friday afternoon by Interim President Thad Seymour, a university spokesperson informed NSM Today.
Seymour has asked Jana Jasinski, vice provost for Faculty Excellence, to serve as acting provost in the meantime, according to a statement.
In the statement, Seymour explained this decision allows Dooley to "temporarily step away" from her role as provost while the university works to "fully understand concerns that have been raised."
The university spokesperson was unable to immediately elaborate on the concerns mentioned by Seymour.
"Times of transition are always stressful, and I know this past year has been especially difficult for our university," Seymour wrote. "But through it all, you have continued to serve our students and community with distinction and a commitment to our values."
Dooley was named provost in Oct. 2018, becoming the first woman and African-American to serve as provost at UCF. She works closely with deans, department chairs, faculty, and other academic leaders.
The provost is an academic leader for UCF's colleges, along with its multiple campuses and research centers, according to the Office of the Provost's website. The provost oversees student services and is charged with planning curriculum and faculty development. Additionally, the provost helps the president manage the university's annual budget.
Dooley has worked at UCF since 2015 serving as the Vice Provost for Teaching and Learning as well as the Dean of the College of Undergraduate Studies for three years. In 2018, she earned the title of Interim Provost when former provost Dale Whittaker became UCF's fifth president that summer.
Dooley holds a doctorate and a master's degree from West Virginia University, and a bachelor's degree from Alderson Broaddus College.
Dooley leads UCF's academic programs and initiatives across the university's 13 colleges, which serve more than 68,000 students and support more than 3,000 faculty, according to UCF. In addition, she oversees multiple campuses, research centers, and institutes within the university.
"You have my commitment to keep moving us forward and building a brighter future for us all," Seymour wrote.