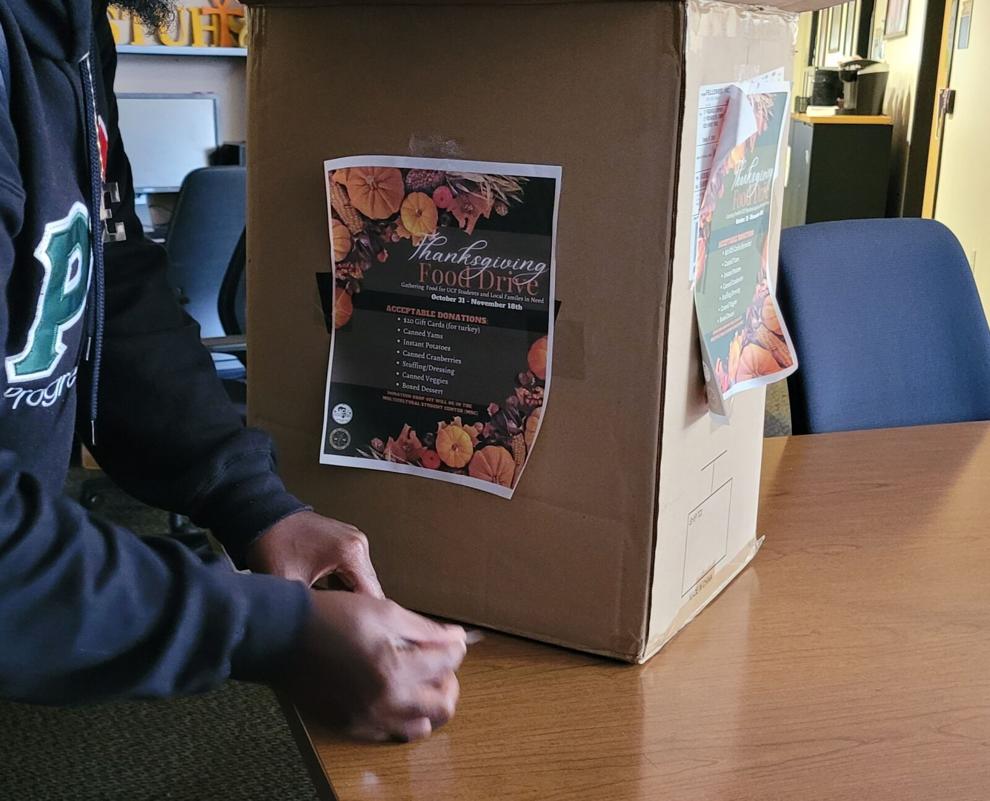 UCF's Progressive Black Men Inc. hosted its first Thanksgiving food drive this November while partnering with the Xi Iota Chapter of Alpha Phi Alpha Fraternity Inc.
"It is really important for me to not only promote educational things on campus, but to support in all aspects," Miss PBM Dominique Haney-Robinson said. "Sometimes showing that higher education is possible for minority students is not just about putting them on a college campus, sometimes it's giving them a meal, making sure they get to school, making sure they get help with homework."
The food drive fundraiser was created by Haney-Robinson, whose platform is to encourage non-traditional students to pursue and continue higher education. The drive ran from Oct. 31 to Nov. 18. 
Non-traditional students include parents and those who attend college one or more years after graduating high school, similar to Haney-Robinson, who is a mother while taking college courses.
PBM President Emory Lowe said the Thanksgiving food drive means everything to their members.
"I think it hits home because not all of us didn't grow up with money," Lowe said. "Sometimes, our parents fight salary battles, and they might not tell you we can't afford Thanksgiving this year. Growing up in the communities we grew up in and actually having somebody donate to us — it meant everything."
Haney-Robinson said the goal is to have six Thanksgiving baskets raised. Three baskets will go to families at the Boys and Girls Club, and three baskets will be for students at UCF. The baskets will consist of a $20 gift card to purchase a turkey and eight to 10 items, such as canned yams, cornbread box and canned vegetables.
Haney-Robinson said families at Boys and Girls Club and some students at UCF are unaware that they will be receiving these baskets. 
"I love an element of surprise," Haney-Robinson said. "It's a blessing regardless, but it's just something different to know that someone you have no idea is thinking about you and wants you to enjoy the holiday as much as them."
Lowe said that on Tuesday, PBM members and Alpha Phi Alpha will be packaging the gift baskets and will pass them out to students and family on Wednesday.