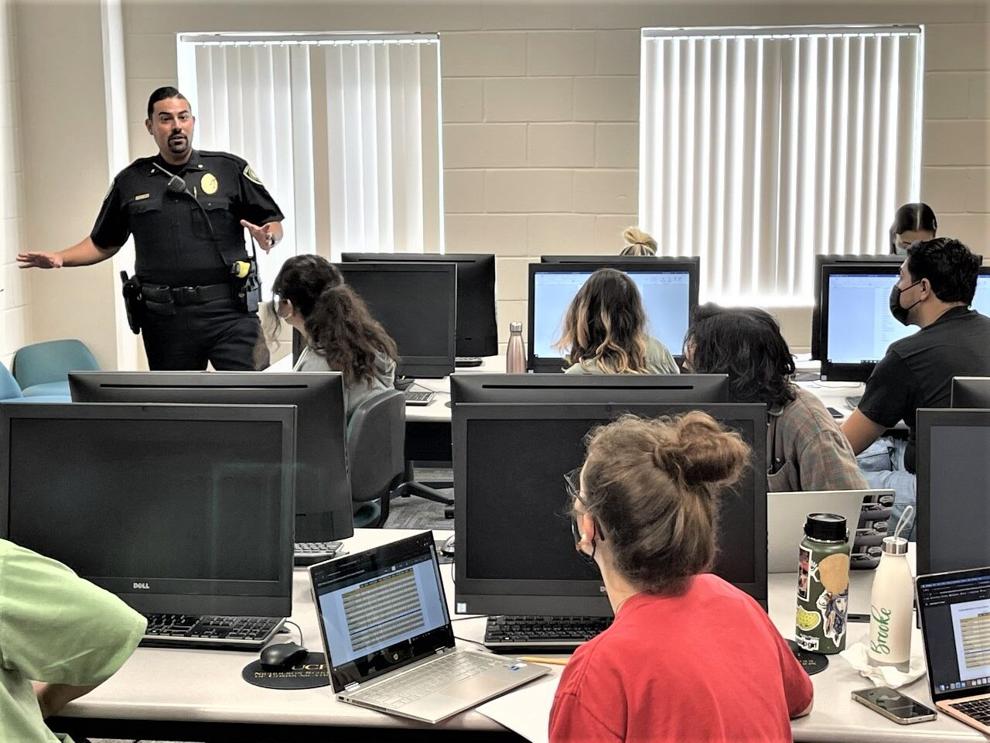 With the recent abduction and slaying of 19-year-old Valencia College student Miya Marcano, UCF Police Commander Pablo Vargas said the department is keenly aware that this tragedy is on the minds of students. 
"I've been thinking a lot about how our community probably feels vulnerable, and it's a scary time," Vargas said.
His comments were part of a wide-ranging news conference he and Amanda Sellers, UCF Police public information officer, held with student reporters Thursday at the Nicholson School of Communication and Media.
Vargas and Sellers fielded questions about the Marcano case, as well as about the latest campus Annual Security Report, released by the department last week. The report includes data and statistics about crimes on campus from 2018-2020.
Vargas said he wants to assure the campus community that sex crimes are taken seriously and victims are treated with utmost respect and care. 
The police station has a "soft interview room" designed to make victims comfortable to talk about their experiences, he said. The room is equipped with couches and relaxing scents. The department's therapy dog, Chipper, is often brought in to help victims feel calm.
Vargas also noted the department has a nationally recognized detective, Rick Salcedo, who specializes in aggressively investigating sex crimes and helping victims get through the daunting legal process of prosecuting these cases. 
"He does a great job of getting these people prosecuted,'' Vargas said. "If the bad guy goes back out and gets away with it, they think they can do it again and again. Rick works not only to put them behind bars but works to empower the victim to go through the process."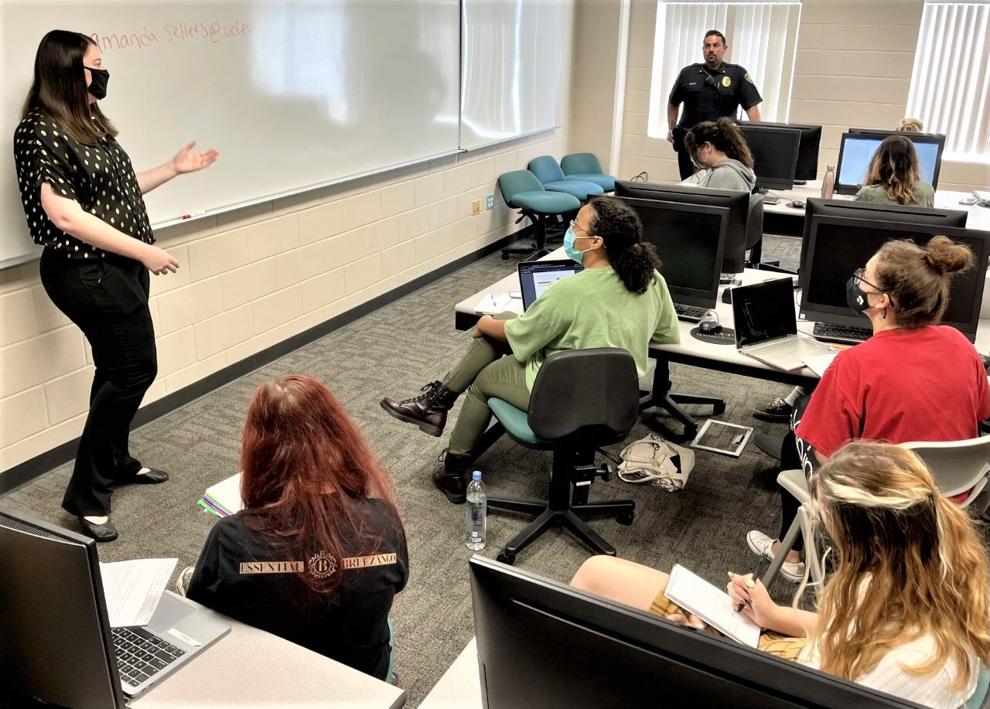 Vargas also recommended steps to protect yourself: Be aware of your surroundings, especially at night, and share your locations with trusted friends or family members.
Sellers pointed out the UCF Mobile app's "SafeWalk'' feature, which allows friends or family to track users and talk to them while walking. There is also an emergency feature that will alert chosen contacts if users do not arrive to their location at the set arrival time.
The police department also has an on-call service to provide officer escorts to students who may feel unsafe walking alone, Vargas said. He also said self-defense classes taught on campus are a valuable resource for anybody looking to protect themselves. 
As for the latest crime statistics in the Annual Security Report, Sellers said, property theft is the most common crime on campus. There were 24 cases of burglary in 2019 and eight in 2020 at UCF's main campus, according to the report. 
Vargas said most cases of theft on campus are committed by people who come from off campus to victimize unwitting students to steal laptops, bikes, handbags and other items. These crimes of opportunity often happen when people not affiliated with UCF hop off a bus at the Lynx station on campus and head to the library to take advantage of students letting their guard down.
"People come, unfortunately, to prey on students being silly and thinking, 'Well, I'll just go to the bathroom, and my backpack will be there in 10 minutes.'" Vargas said. "Make sure you take care of your stuff because no one is going to do it for you." 
All crime in UCF was down in 2020 due to fewer people on campus during the COVID-19 pandemic closures, Sellers said.
"2020 there was almost no crime, but now you'll see these numbers go up because we are back to normal," Sellers said.
Sex-related crimes were down from almost 50% in 2020, according to data in the report, and there were 24 stalking cases, 13 incidents of dating violence, eight rape cases and six fondling cases.
However, the number of these crimes is probably much higher, Vargas said, as many of them go unreported. Victims of sex crimes often don't report them to police because they don't want to be judged, don't want their parents involved, or want to avoid publicity, he said.
After Marcano's disappearance and death, Vargas said he acknowledges many students, especially young women, are feeling vulnerable and anxious due to the tragic circumstances and proximity of the case. He urged them to come forward whenever they feel they are in danger. 
"Your gut is 95% right, so just go with your gut," Vargas said. "If you see something, say something."
The UCF Police Department has jurisdiction on all campuses and the two campus-affiliated housing complexes, Knights Circle and The Pointe at Central. 
To view the full Security Report, click here.
Student reporters Gabby Macogay, Emily Paul and Alexandra Sullivan contributed to this report.