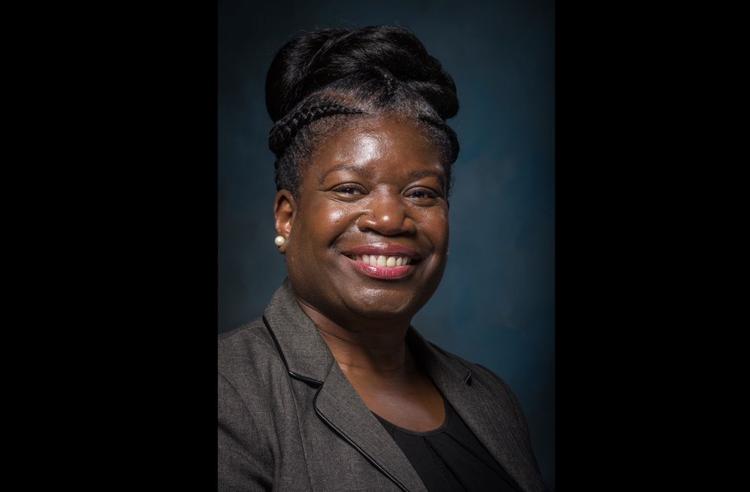 Dr. Theodorea Regina Berry was named UCF's next vice provost of teaching and learning and dean of the College of Undergraduate Studies on Tuesday.
Berry will join UCF this spring after serving as a professor and chair of the Department of African American Studies in the College of Social Sciences at San Jose State University in California.
According to the Office of the Provost, Berry will build partnerships across UCF by working with stakeholders as vice provost. Her focus will be to expand student learning and create academic success at UCF beyond what is taught in the classroom. 
Berry said what drew her to accept the position was her interaction with administration from the Office of the Provost as well as the search committee for the vice provost position. She said there was a synergy that existed between her and all the individuals she met during her visit.
"The faculty, the administrators and the staff as well as the students that I had the opportunity to engage with were all absolutely warm and welcoming and professional," Berry said. "It was an experience that rivals any institution where I have had the opportunity to be on campus, in relationship to the level of hospitality and organization that existed."
Berry said she began her academic career as an administrator and faculty member leading an alternative teacher certification program at North Carolina Central University's School of Education.
Her visit to UCF showed Berry all the services and facilities that are available to students for their academic success, which is her main priority.
"My key primary responsibility is for students' academic success and for both of these positions that is my primary responsibility — being able to do all the things necessary to optimize the kind of academic success that leads to successful futures for students at UCF," Berry said.
Dr. Elizabeth A. Dooley, provost and vice president for academic affairs, said Berry will play an important role in the development of academic student success at UCF.
"We look forward to her leadership as we expand the scope of the Division of Teaching and Learning to advance student success and faculty excellence," Dooley said.
According to the Office of the Provost, in January the division Berry will lead will be named the Division of Student Learning and Academic Success. It will include the Office of Student Success, First Year Advising and Exploration, Transfer and Transition Services, Student Academic Resource Center and the Registrar's Office.
Berry said she is excited to work with a dynamic team of individuals who are all passionate about excellence. She begins her time at UCF starting Jan 2, 2020.
"At the end of the day my goal is to do everything that is humanly possible and conceivable to meet the kinds of needs students have," she said, "and the variety of needs students have that lead to the one road of academic success."
Correction: A previous version of this article stated that Berry will lead the Division of Student Learning and Academic Services, but has been updated to reflect that she will lead the Division of Student Learning and Academic Success.