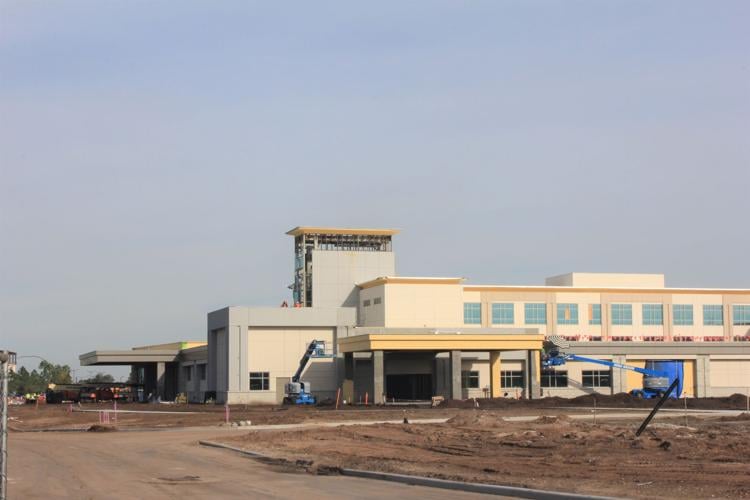 Orlando Health and AdventHealth are no longer allowing UCF medical students to complete their core third year clinical clerkships at their facilities.
The decision comes as a result of the UCF College of Medicine partnering with HCA Healthcare in order to build the Lake Nona Medical Center instead of partnering with one of the Central Florida hospital giants.
AdventHealth ended its affiliation agreement with the College of Medicine for clinical training in January 2019 and Orlando Health ended its affiliation in May 2019. 
College of Medicine spokeswoman Wendy Sarubbi said she is disappointed in the hospitals' decisions to end their affiliation with the college. 
"The decision to end our partnership was not ours," Sarubbi said. "We value their partnership and welcome them to continue their affiliation with us to train our medical students."
AdventHealth and Orlando Health ending their affiliation caused some students to have to change their clinical locations in the middle of the year. 
Aubrey Been, junior nursing major, said with AdventHealth and Orlando Health being two of the largest hospital systems in the area, she is not sure where UCF pre-med students will be able to do their third year clinical in place of those hospitals.
"I think it's absolutely terrible and wrong," Been said. "It's unfortunate that their scope of opportunity and pre-occupational experiences are being limited by this."
The College of Medicine identified new educational partners for their students who were displaced by the actions of AdventHealth and Orlando Health. These students entered first-time educational programs at some HCA Healthcare facilities. Sarubbi said as they are the first to test them, these students are trail blazers in these new programs.
Samantha Williams, sophomore nursing major, said AdventHealth and Orlando Health ending their affiliation is unfair to students who have not completed their third year clinical. 
"I think they should let us do it wherever we want because it's important to teach future nurses and doctors," Williams said. "I feel that maybe I won't learn as much as I could have if I had the opportunity to."
Sarubbi said the goal of the College of Medicine is to expose medical students to every kind of clerkship environment so they are able to have as many different learning experiences as possible. 
"We want to create student programs in as many hospitals in our community as is possible," Sarubbi said. "That's why we have hospitals and clinics across the community and state who are helping educate our students."
UCF students still have the option to complete their clinical at a handful of other hospitals and clinics including VA Medical Center, Nemours Children's Hospital, Flagler Hospital, NCH Healthcare System and HCA hospital locations throughout Central Florida. 
Williams said she hopes in the future AdventHealth and Orlando Health will allow students to complete their core third year clerkships at their facilities again.
"I think it is important to experience a few different hospitals so you can learn the different ways they do things," Williams said. "Some doctors and nurses do things differently and studying at different facilities benefits med students in the long run."
Sarubbi said the College of Medicine and its hospital partners are working together to address issues that were raised in 2018-2019 evaluations filled out by students, to point out what more the college can do for them.
Sarubbi said, "We are receiving very good feedback from students so far this year and are confident our year-end student evaluations will be improved."