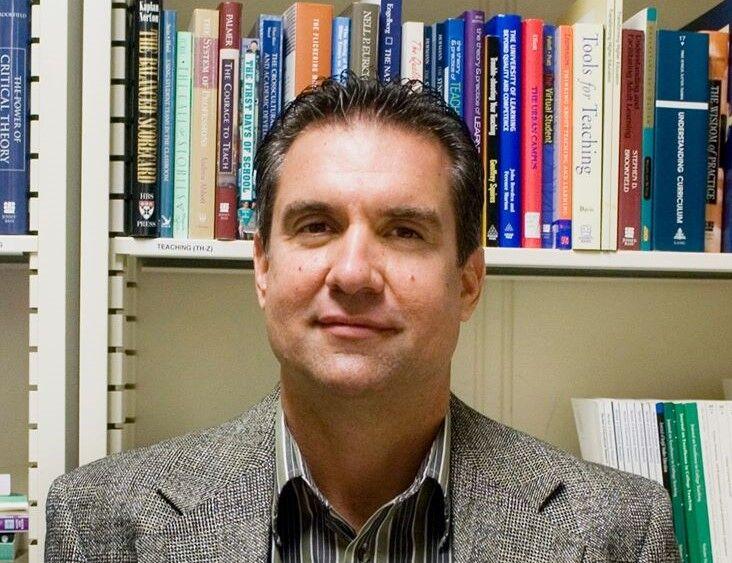 Associate professor of psychology Charles Negy is being reviewed by UCF for his tweets that sparked controversy and "do not reflect the values of UCF," President Alexander Cartwright said on Thursday. 
"As an institution and as individuals, we must confront racism and other hateful ideologies as part of living up to our core values of inclusion and diversity," Cartwright said in a student town hall meeting, which was originally made to discuss the COVID-19 pandemic.
Negy wrote in one tweet on Wednesday that "black privilege is real."
This article is spot on (will infuriate folks). Black privilege is real: Besides affirm. action, special scholarships and other set asides, being shielded from legitimate criticism is a privilege. But as a group, they're missing out on much needed feedback. https://t.co/V2hcIt4Nh0

— Charles Negy (@CharlesNegy) June 3, 2020
 In another tweet, he asked if systematic racism would still be proclaimed if African Americans had the same "behavioral profile as Asian Americans."
Sincere question: If Afr. Americans as a group, had the same behavioral profile as Asian Americans (on average, performing the best academically, having the highest income, committing the lowest crime, etc.), would we still be proclaiming "systematic racism" exists?

— Charles Negy (@CharlesNegy) June 3, 2020
These tweets caught the attention of UCF students who responded to him and started the hashtag "#UCFfirehim," which was trending on Twitter in the United States on Thursday. A Change.org petition was made that calls for the university to fire Negy. As of Friday afternoon, it has over 3,300 signatures with a goal of 5,000.
UCF's Twitter account addressed the issue on Thursday morning, writing that the situation was being reviewed, "while being mindful of the First Amendment."
Being actively anti-racist means calling out and confronting racist comments. We are aware of Charles Negy's recent personal Twitter posts, which are completely counter to UCF's values. We are reviewing this matter further while being mindful of the First Amendment.

— UCF (@UCF) June 4, 2020
Cartwright said that the right to free speech is supported and acknowledged but that faculty must not allow speech to become discriminatory in classrooms. He said it is important for UCF to hear about students' experiences of discrimination on campus.
"If we find evidence of this behavior, action will be taken," Cartwright said.
Interim provost Michael Johnson said in the meeting that he joins those who have expressed disgust towards Negy's tweets. He said that faculty have a right to hold and teach unpopular views under the principle of academic freedom but that Negy's tweets were still vile.
"Black lives matter," Johnson said. "It is shameful to add to the anguish that so many feel today."
Negy wrote in an email to NSM Today that he sees everyone as equal and that the lives of black people matter as much as other lives.
"I am pro-Black, pro-Hispanic, pro-Asian, AND pro-White," Negy wrote.
Negy said that he is aware of people who want him fired for his ideas, but that has a right to express his views and that others have the right to challenge his views. This often occurs in his cross-cultural psychology class and can lead to heated debates, but he remains friends with most of the people he debates with, he said.
"Those wishing me to be fired are 'cutting and pasting' my tweets and leaving out the story or image that often is attached to my tweets that would give some context to my comments," Negy said.
Psychology assistant professor Robert Dvorak tweeted on Thursday that it is unacceptable that his colleague Negy "teaches a course requiring racial sensitivity and self-awareness." 
As a psych prof @UCF let me say that the ignorance by my colleague is unacceptable. It's even more unacceptable that he teaches a course requiring racial sensitivity and self-awareness. I'm ashamed to be associated with my dept rn. We must do better for our students. #UCFfirehim

— Rob Dvorak (@rob_dvorakPhD) June 4, 2020
Dvorak wrote in an email to NSM Today that he will keep his views, aside from the tweet, to himself until the university's officials responds.
Maribeth Ehasz, Vice President of Student Development and Enrollment Services, said on Thursday that she condemns Negy's comments that came at a time when "there already is so much rightful anguish and anger over the senseless murder of George Floyd and others who have suffered while in police custody."
Negy said that his controversial tweets and the recent publishing of his book "White Shaming: Bullying Based on Prejudice, Virtue-Signaling, and Ignorance" had bad timing in light of recent events, but that his views were "not addressing the sadistic murder of George Floyd." 
Negy said that his support of all ethnic groups does not mean that he must endorse certain political organizations that he perceives as misguided, such as Black Lives Matter. He said that these organizations "profess to support civil rights, but often do not concern themselves with violating other people's civil rights." He said that this includes blocking people's pathways to stores or work.
Cartwright said that Friday's virtual meeting about race will be a start to engaging in tough conversations and ways to improve.
"Let me reiterate, we want to hear your opinions and your stories and learn from your experiences, including how UCF must do better."