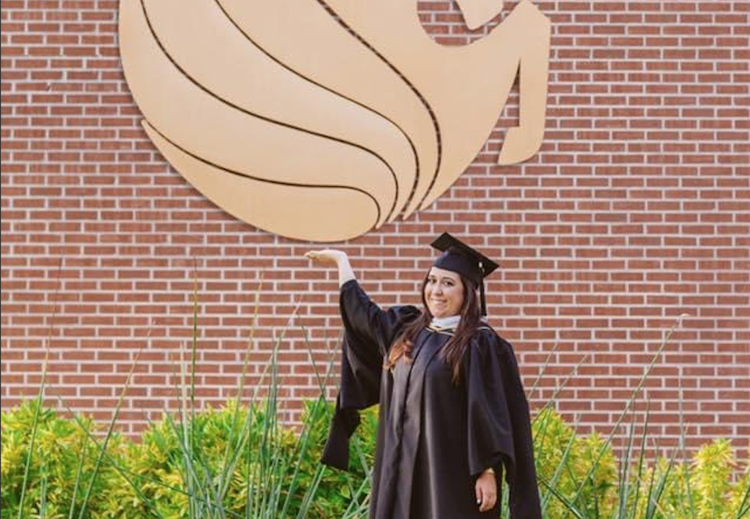 As universities started moving toward remote instruction, three sociology graduate students began to notice that not much attention was being paid to individual students with disabilities.
The trio, made up of UCF alumna Lynnette Coto and her two Louisiana State University colleagues Robert Matchett and Andrew Burns, decided to conduct qualitative research exploring the experiences of college students with disabilities and instructing faculty as classes shifted toward remote instruction due to the COVID-19 pandemic, according to a project description obtained by NSM Today.
Coto graduated from UCF in 2014 with a bachelor's in psychology and again in 2016 with a master's in applied sociology. She is now a sociology doctoral candidate at LSU.
The goal of the study, titled "The Digital Dilemma: Effect of Shifting to Digital Instruction on Students with Disabilities in the Wake of COVID-19 Pandemic," is to gain a better understanding of how major events like natural disasters or public health emergencies impact individuals with disabilities, Coto said.
"People don't talk about disability that much and I was really surprised that when all this stuff started happening and classes were shifting online, no one was talking about how this affects students with disabilities," said Matchett, a second-year graduate student at LSU studying sociology with a concentration in disability, gender, and sexuality and social psychology. 
The idea for the study came about when Coto and Matchett, both registered with Disability Services at LSU, realized they were not being contacted by the university until its schools were closing, until things got bad, until it was too late.
Matchett said he has ADHD and reading and math learning disabilities.
"All of those things bounce off of each other," he said. "It's harder for me to do things from home — I was thinking if I'm having these experiences, then there's probably other students with disabilities who go through the [LSU Disability Services Offices] that are having similar experiences."
Coto and Matchett said they have been recruiting faculty and students from universities all over the country on Facebook, LinkedIn and Twitter. UCF, LSU and the Indiana University of Pennsylvania are three of the institutions being examined for the study, among others, Matchett said.
The researchers are looking for individuals who are at least 18 years old and identify as an undergraduate or graduate student with disabilities, or a university faculty member, Coto said. University faculty members can be graduate instructors, instructors, assistant professors, associate professors, full professors or Office of Disability Services faculty members.
Interviews will be conducted with participants online toward the end of the semester to get the full scope of their experiences with transitioning and adapting to online instruction as individuals registered with Disability Services.
"This is really important. We gotta make sure that we talk about this," Matchett said. "Whenever things happen, not a lot of people think about individuals with disabilities."
Those who meet the criteria and are interested in participating in the study are encouraged to contact Coto, Matchett and Burns at covid19disbstudy@gmail.com.