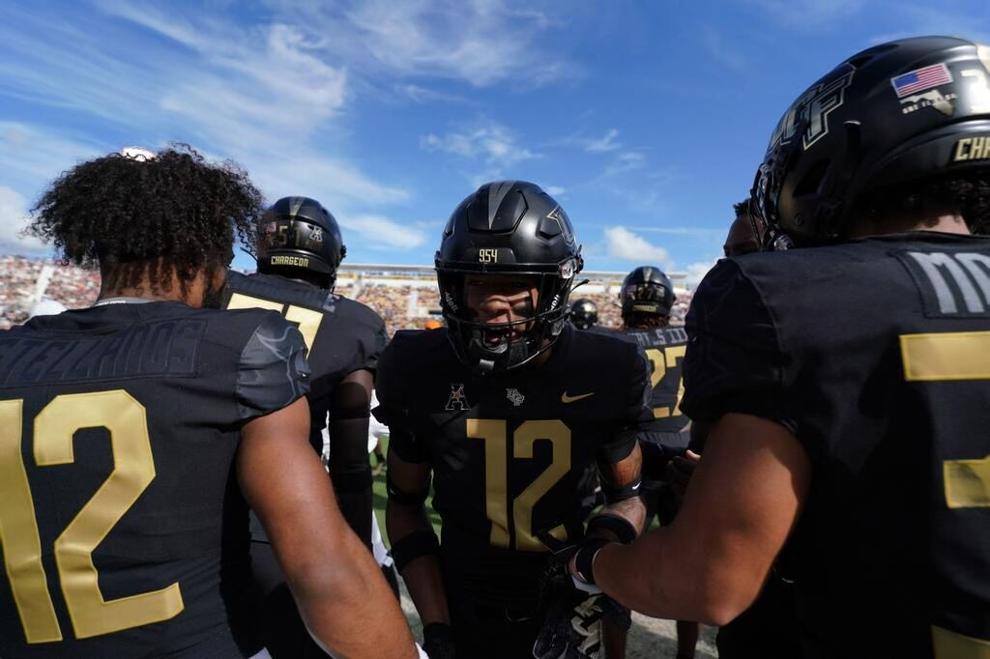 UCF defensive back Justin Hodges has been dismissed from the football team after his arrest on Thursday, according to the Orlando Police Department, UCF Athletics Department and Orange County jail records.
Hodges is being charged with home invasion robbery with a firearm and a mask, according to the Orange County Inmate Database's booking record.
Following the arrest, UCF Athletics spokesperson John Heisler issued a statement via email on behalf of the football program and athletic department.
"Justin Hodges has been dismissed from the football program," according to the statement. "Per university policy, the UCF student conduct process will be initiated."
The arrest took place after an incident on Jan. 9 when OPD responded to a downtown Orlando apartment, according to an OPD press release. 
"The victim told officers several unknown Black males with masks and firearms barged into the apartment, battered him, threatened him with their guns in an extremely violent manner, stole his phone and recording equipment, then left the building," according to the press release.
An investigation is being conducted by the department's Criminal Investigations Violent Crimes Unit. Investigators said the altercation was incited by Hodges' friendship with the victim's ex-girlfriend, Neveah Mosher, according to the press release. Mosher was arrested on Tuesday after offering a confession of her involvement in the home invasion, according to the press release. 
Before the incident, "(Mosher) returned to the apartment the previous night wearing the new male friend's clothing. The victim discarded these items of clothing, causing Mosher to tell the owner of the clothes, who was identified as Justin Hodges," according to the press release.
The discarded clothes were described as "an issued item to Hodges from a local university athletic team," according to the press release. 
Investigators said that Hodges, accompanied by Mosher and two other male suspects, could be seen on surveillance footage entering and exiting the property. Detectives found Hodges' university-issued clothing on the property, according to the release. 
As of 12:10 p.m. Friday, Hodges is still in the Orange County Jail. No bond has been posted to secure his release, according to the booking record. 
Hodges, a junior human communication major from Fort Lauderdale, played in 13 games for the Knights in 2022. He had 39 tackles, four passes defended and one interception. Hodges also had two fumble recoveries. 
Hodges was a three-star recruit in the class of 2020. 
This is a developing story. Please check NSM Today for more updates.