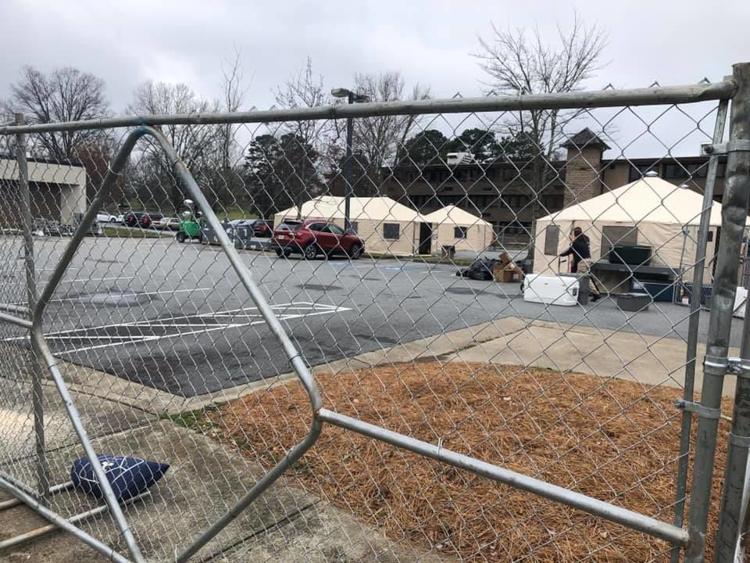 A UCF research associate at the Institute for Simulation and Training faculty member Lawrence Ziock said he was in quarantine for COVID-19 at a Dobbins Air Force base in Marietta, Georgia for eight days. 
Ziock said he was on the Grand Princess cruise ship out of San Francisco on a 15-day vacation to Hawaii when a passenger on a previous trip to Hawaii was hospitalized in California with COVID-19. 
Ziock, who conducts research in Artificial Intelligence for the Army Soldier Center, got back to Orlando Monday afternoon and said he was still in quarantine during the flight. 
The Department of Health and Human Services staff was on the flight with him wearing full protective gear that included a body cover, gloves and a mask, Ziock said.
"At about 50 miles out of the port, CDC came on board to test about 60 personnel," Ziock said. "Nineteen crew and two passengers tested positive." 
According to the its website, the CDC requires cruise ships to report any deaths or illnesses on board that involve suspected cases of COVID-19 and recommends crew members of the ships to isolate any cases being investigated. 
"Identifying and isolating passengers and crew with possible symptoms of COVID-19 as soon as possible is needed to minimize transmission of this virus," according to the CDC's website. 
Quarantine stations are part of a comprehensive system that serves to limit the introduction and spread of diseases in the US, according to the CDC. These stations are staffed with medical and public health officers and managed by CDC's Division of Global Migration and Quarantine.
Ziock said Dobbins Air Force is a transit quarter where visiting airmen stay. According to the Dobbins website, Dobbins Air Reserve Base is a multi-service installation that is one of only nine stand-alone reserve bases in the Air Force. 
According to Ziock, there were around 500 people being held at Dobbins and even though there were activities to keep everyone busy, many people were upset about being quarantined right after returning from vacation.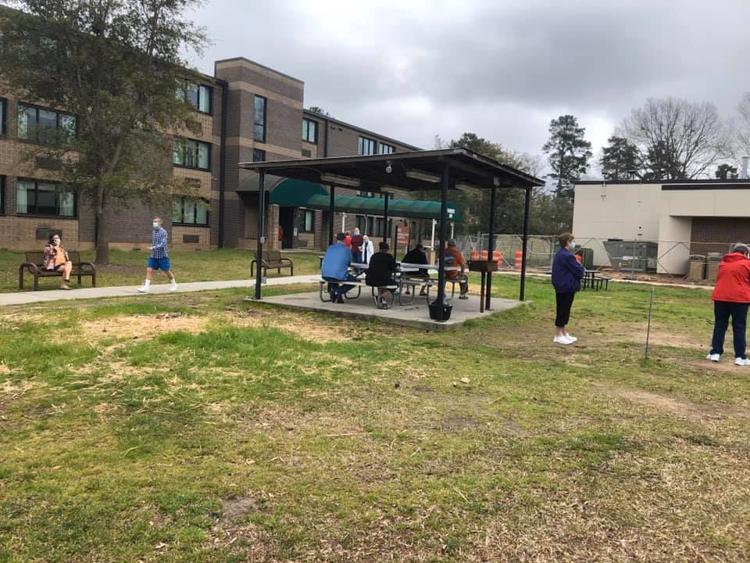 Although restrictive, Ziock said the living quarters provided to those in quarantine included a single bedroom, bathroom, kitchen and desk space. 
"We were fenced in but could walk outside within the fence," Ziock said. "Federal DHHS personnel were on the other side and provided food, medicine and medical support." 
According to a Florida Department of Health spokesperson, there is a difference between being in isolation and quarantine.
Isolation means "the separation of an individual who is reasonably believed to be infected with a communicable disease from individuals who are not infected" in order to prevent the possible spread of the disease, according to the FLDOH spokesperson.
"In short, isolation means an individual has tested positive for COVID-19," the spokesperson said in an email. 
When someone is put in quarantine, they are separated individuals who are believed to have been exposed to a communicable disease but who are not yet ill, according to the spokesperson.
"All persons under investigation are monitored by the Florida Department of Health's epidemiological staff," the department spokesperson said. "The staff monitors if they are still self-isolating, symptoms and testing status."
They did not conduct testing for COVID-19 while he was in Dobbins Air Force base, Ziock said.
"About nine personnel were removed, some related to the virus and others related to other health issues, we were told," Ziock said. 
Ziock said his experience there was difficult but the medical staff was very caring to the people in quarantine.
"The medical staff was outstanding and took our temperature twice daily," Ziock said. 
FLDOH has not issued any official statewide quarantine orders, but a curfew is in place for Orange County and Osceola County from 11 p.m. to 5 a.m until further notice.