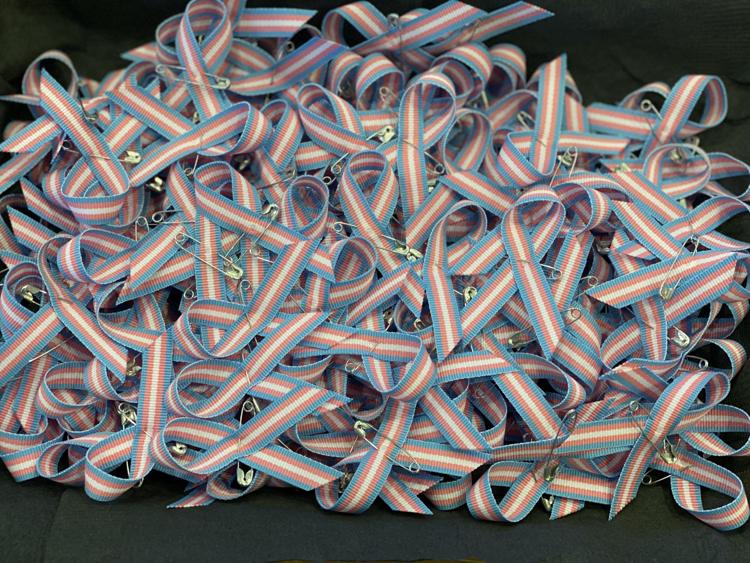 Every year from Nov. 12 to 19, the LGBTQ+ Community celebrates Transgender Awareness Week to raise the visibility of transgender people and issues that are faced by people around the world. 
The purpose of the week is to educate the community on the history of transgender people, the advancements that have been made within the community over the years and the many obstacles transgender people face and endure now in their everyday lives.
Jocelyn Buhain, CAPS associate director, said the Trans Care Team at UCF wanted to create a week-long celebration for the first time to implement activities for the UCF community that allows the transgender community to feel included and celebrated.
"Celebrating and acknowledging that gender non-binary individuals are very important and even though often times they are discriminated against, there is support here and we want to be a part of that," Buhain said. 
UCF shows support for the LGBTQ+ community allowing stories of prejudice and violence faced within the community to be told. 
Pride commons collaborated with the Counseling and Psychological Services team to find new ways to implement even more activities to bring UCF and the LGBTQ+ community together.
On Tuesday, there was a paint your own rock event designed for students to celebrate through creativity and expression. 
The Trans Care Team planned the event based on the idea that "trans rocks". The rocks, which were painted and decorated by students and faculty in Pride Commons, were placed in the CAPS Garden to showcase support and awareness to the transgender community.
"I think the experience of the transgender community is that they are oppressed enough and so the idea of this week is to really bring visibility into the community to really remind everyone that these are our brothers, our sisters, our friends and people that we are wanting to have more in our life," said Jenn Crofts, a CAPS clinical staff member.
Transgender Awareness Week leads up to the Transgender Day of Remembrance on Nov. 20. The annual observance day honors the transgender people who have lost their lives due to anti-transgender violence. 
The UCF Transgender Day of Remembrance Vigil will be held on Nov. 20 from 4 p.m. to 6 p.m.
"It's an opportunity to sit with the pain of all the people we've lost," Crofts said. "I think with the honoring, the space and the courage, there's also the 'this is really painful' and we want to make sure we're not ignoring that by not paying attention to the multiple lives that are lost every year because of transphobia, homophobia and hate."