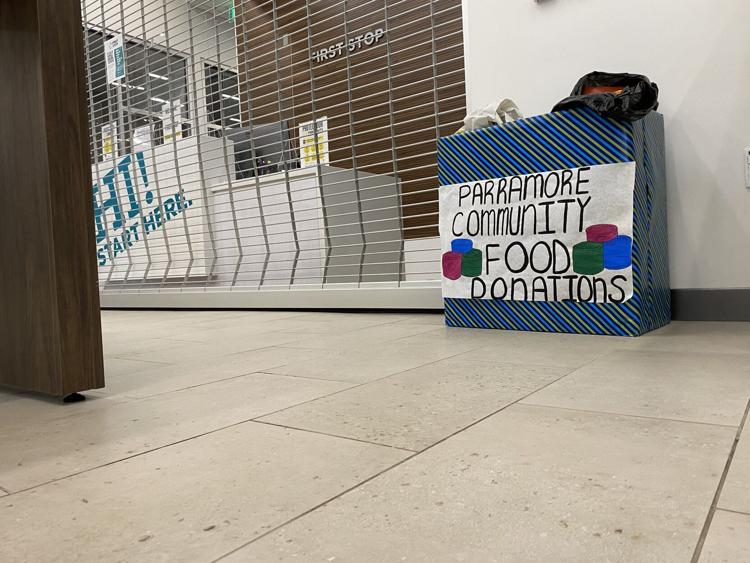 UCF Downtown and the UCF Police Department wrapped up donations Thursday for a food drive aimed to provide holiday meals for the Parramore community. 
ToCarra Jordan, the committee chair of United to Promote Cultural Awareness, said the committee planned the drive to help Parramore residents during the coronavirus pandemic. Food distribution will take place on Nov. 24 to provide Thanksgiving meals for residents.
"We wanted to give them one less thing to worry about; 'What are we going to eat?'" Jordan said. "There's a lot of people who are struggling. The Black community has been disproportionately affected by the pandemic."
Founded in July 2020, the committee's objective is to use education as a means to drive change, create cultural awareness and provide learning opportunities that will increase the support and inclusivity of Black members at UCF, Valencia's downtown campus and its surrounding community. UPCA is comprised of UCF and Valencia faculty and staff, as well as one member of UCFPD.
"We need to be good neighbors," Jordan said. "We need to be inclusive of all the people in the community since we are making decisions that will ultimately affect them as well."
Commander James Mangan of the UCFPD downtown unit is also a member of UPCA. UCFPD wants to be part of the surrounding community and give back as much as it can, he said.
"As a father myself, I couldn't imagine having a Thanksgiving without food or a Christmas without toys for my kids," Mangan said.
Jordan raised money to buy food for the drive as well as accepted food donations. Boxes were placed in each building at UCF Downtown to collect donations. The City of Orlando, the Orlando Soccer Foundation and Second Harvest Food Bank are also involved in the drive.
"The Parramore community has a strong need for support not only from UCF, but from Orlando as a whole," Jordan said. "Since the downtown campus is new, we're trying to figure out ways to be involved in the community rather than create opportunities we think would benefit them." 
After the food drive, the next initiative by UPCA will be a toy drive on Dec. 4 for students at the Orange County Public Schools Academic Center for Excellence. 
There is more to be expected of UPCA in 2021, but right now it is focused on understanding the needs of the downtown campus and community, Jordan said.  
"There's been a lot of friction between police and the community," Mangan said. "My officers are tasked with doing good. We want to be part of the solution. It's a tough time for a lot of people and the only way we can get through this is together."
UCFPD officers will collect the food donations and store them at the downtown campus police department. Distributions will be at the Amway Center.
"We won't be in the roles of police officers but more so volunteers from downtown UCF," Mangan said. "We want to do our part to continue the rich tradition of UCF partnering with the Parramore community."