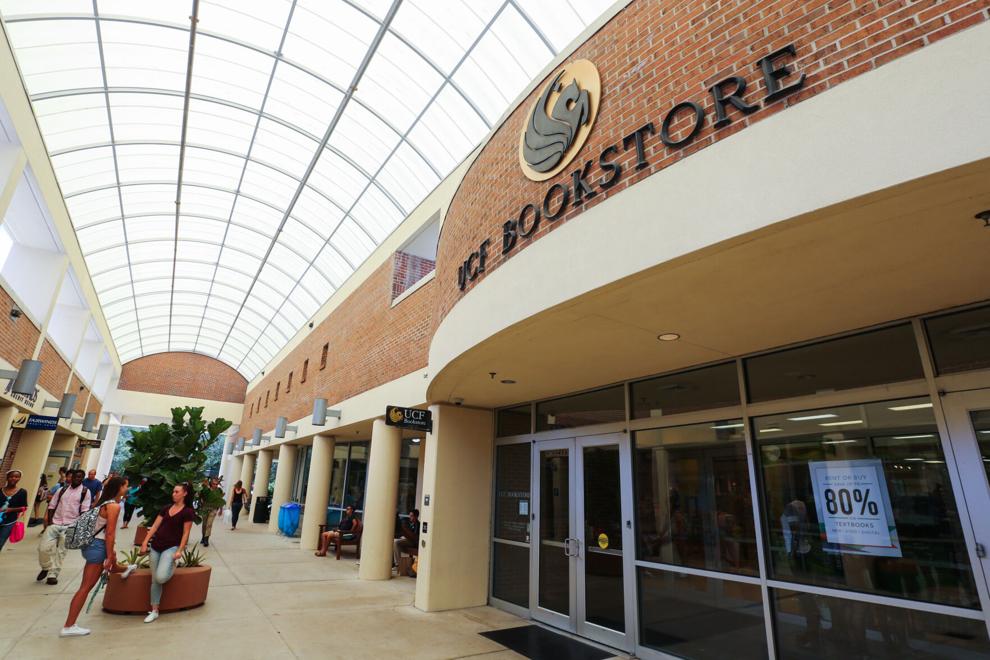 The University of Central Florida is currently enrolled in an "opt-in" policy allowing students to sign up to be automatically charged for semester textbooks.
A new law in Florida, as of July 2020 signed by Governor Ronald DeSantis, allows state universities to decide between the current policy and an 'opt-out' model of the program.
If the new model is adopted, "students would have to manually indicate that they do not want to participate in the program in order to avoid being charged for the materials via their student accounts," Associate Dean of the College of Undergraduate Studies Dr. Melody Bowdon said in an email. 
Senior history major Tyler White watched a recording of a previous focus group discussion, orchestrated by Dr. Bowdon, and generated his own opinion on the matter.
"I am entirely against this policy," White said. "The burden is put on the students to opt-out of the program now. They are being forced into purchasing the books and the responsibility no longer lies on the bookstore for promoting opt-in, it relies on the student to have the awareness and knowing about this program."
President and founder of "Wiki Knights" John Martinous said Dr. Bowdon and other faculty members that attended the focus groups plan to offer warnings in order to make students aware of the new policy. However, White's belief suggests that students not involved in university organizations that bring awareness to the policy will automatically be charged without any knowledge of it if they miss said warnings. 
Other groups have expressed their views towards the policy, such as a post coordinated by UCF's student organization "Wiki Knights."
"The policy is widely seen as predatory and non-consensual by the open-source community and by student activist communities," Martinous said. "If a student does not take any action within the first week of their classes, they will be billed whatever that book requires. A student saying, 'yes, I want to buy this' is consent, anything less than that is not consent."
The "opt-out" policy will provide discounts to encourage students to purchase from the college bookstore rather than other retail options.
"They can only negotiate discounts, but without being able to control prices, discounts do not matter in my opinion," Martinous said.
Feedback from all sources available is what faculty members want to make a decision on implementing the new policy.
Dr. Bowden does not have an opinion on the topic and is currently working with the Student Government Association to obtain various viewpoints on the issue.
"Our job is to get a sense of the benefits and costs and to gather student and faculty perspectives," Bowdon said.
The new opt-out model has not been implemented as of now. Check back with NSM Today for any further updates.