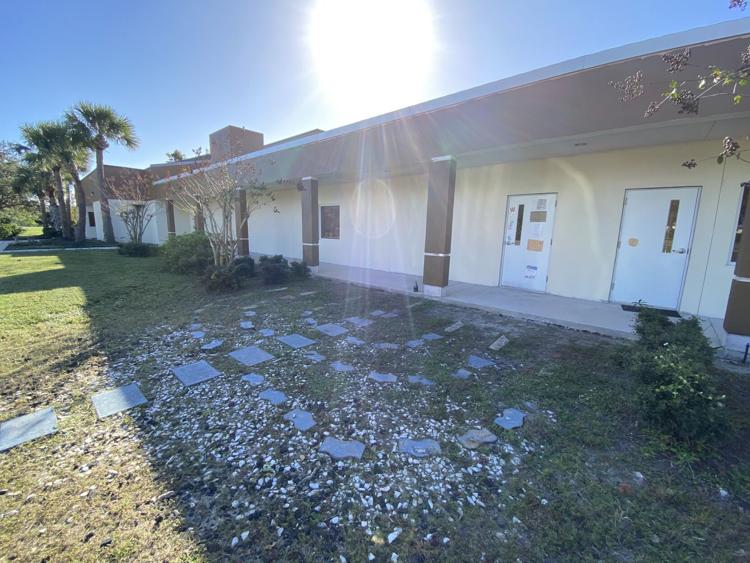 Kamala Harris and her interfaith family will be the first in the vice president's home in the history of the United States. 
According to the John F. Kennedy Library and Museum, there has only been one other religion in office prior to Harris and that was Catholic John F. Kennedy. 
Harris is married to New York native Douglas Emhoff. Emhoff will be the first "second-gentleman" of America and is also the first Jewish spouse of a vice president-elect.
Ariel Jankowski, junior business major, grew up in an interfaith family and said Harris' family represents what the U.S. is all about.
"The fact that a Jewish family will help lead our country is amazing," Jankowski said. "I feel like it sets a precedent to everyone that no matter what background you come from, everyone is the same."
Jankowski said she was bullied when she was younger for being Jewish and hopes having an interfaith family in office will help stop the bullying for other kids.
"As a kid, I was made fun of for being Jewish and I was almost ashamed to tell people I was," Jankowski said. "Maybe this will alleviate the taunting I experienced growing up part Jewish."
According to the UCF facts website, more than half of the university's students identify as being a part of a minority culture or background. The Student Development and Enrollment Services mantra at UCF said they aim to compliment student's diversity and promote togetherness. 
There are 23 different religious groups and a humanist group on campus, according to UCF. The website states each group is not only committed to the groups' own traditions, but accepts the ideas and customs of other groups on campus. 
Professor Cyrus Ali Zargar, program director of Islamic studies, said students are also working on ways to bridge the gap of their religious and cultural differences.
"Different student groups are interested on establishing a space for common interest," Zargar said. "There is the interfaith reflection room, but beyond that they want another space where groups can come together and talk." 
Zargar said it is up to the students to take initiative to not only get along but to understand each other so change can continue to happen.
While talking about the diversity that is starting to be seen in the highest political office, he said it was very long ago when candidates had to be from a certain background.
"We ideally all want to live in a place where there is a level playing field," Zargar said. "It may not be now, but we aspire to that and stories like [Harris'] give us inspiration one day it could be that."
Professor Christy Flanagan-Feddon, program director of religion and cultural studies, said interfaith is the foundation of American culture and American democracy.
"I hope this can set the bar for this idea of religious and cultural diversity, I'm optimistic," Flanagan-Feddon said. 
Flanagan-Feddon said by studying interfaith, students can create a more tolerant campus and nation. She said having a vice president who is so diverse in her background will help normalize being different.
"Leading by example and having someone like that in the vice presidency, the multiculturalism and religious pluralism idea," Flanagan-Feddon said, "I hope that can really change peoples minds." 
For UCF alumna Shayna Kearney, the election of Harris is bigger than just the impact it will have on her. Kearney teaches at a Jewish elementary school in Central Florida and said she hopes the election of Harris and her Jewish-interfaith family will show not only her students, but all students, that things are changing.
"I look back at what my grandma had to go through and what my mom had to go through as a Jewish woman, and now what I get to experience," Kearney said. "I can see that my experience is so much better than theirs, and for my students it's like the sky's the limit because it's just getting better and better."