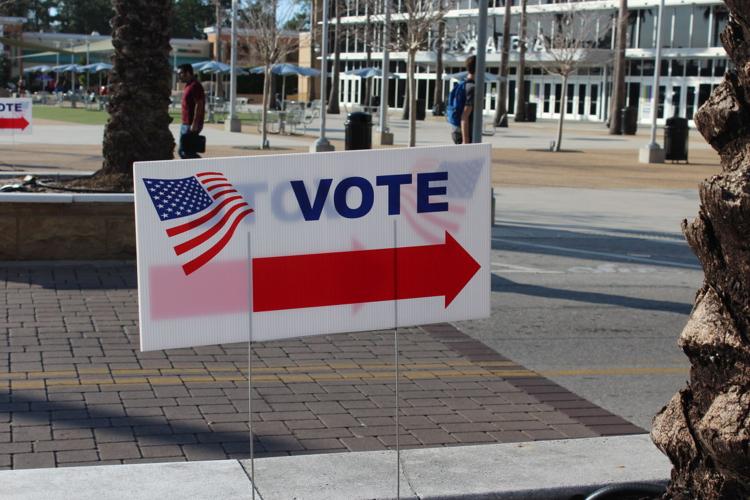 When asked about their first reactions to the Florida Democratic primary results, both Gabriel Gomez and Shahaan Khan, the vice president and director of political affairs for the College Democrats at UCF, respectively, said they were disappointed, but not really surprised.
Former Vice President Joe Biden won Florida's Democratic Presidential Primary on Tuesday with 61.9% of the vote, beating out Senator Bernie Sanders, who only got 22.8% of the vote, according to Politico. 
Former Mayor of New York City Michael Bloomberg came in third place with 8.4% of the vote, according to Politico.
When all was said and done, Biden won every single county in the state of Florida, including Orange County, where he won 57.5% of the vote, according to Politico.
Khan, a senior political science major, said that Biden's broad win could be a good sign for the general election later this year.
"For the general [election] it bodes well if Biden has a wide appeal Florida," Khan said. "You know, we are a pretty key state, so having a decent foundation going into the general, it bodes well for us."
Biden's win in Florida comes alongside other wins in Arizona and Illinois, which also occurred Tuesday, where he won 44.4% and 59% of the votes, respectively.
"From day one, our goal has been to unify our party and our nation — and tonight, we are one step closer to achieving that goal. Let's do this, together," Biden wrote on Twitter after winning all three states on Tuesday.
According to the Associated Press, Biden is now considered to be the Democratic presidential nominee-in-waiting. According to FiveThirtyEight, he has a 98% chance of winning the Democratic nomination.
Biden has been criticized by many Bernie Sanders supporters, however.
Joe Biden doesn't support Medicare for All, and, in the middle of a pandemic, suggested he'd veto a #M4All bill that passed the house and senate. The scandal is Biden's position, not that Bernie is fighting to fix America. https://t.co/2829p9NwNc

— Briahna Joy Gray (@briebriejoy) March 21, 2020
Bernie Sanders, once again, is showing America what leadership looks like raising 2 million for #coronavirus relief efforts. Meanwhile, Joe Biden has been missing for days. https://t.co/4snBXd43tM

— Brianna Westbrook (@BWestbrookAZ8) March 21, 2020
Kyle Kulinski, a political commentator and a Sanders supporter, stated recently in a video that the only way he'll vote for Biden in the general election is if he names either Sanders or Nina Turner, one of Sanders' 2020 campaign co-chairs, as his running mate.
"When I look at Joe Biden, I am convinced that he will fight for none of the policies that I care about," Kulinski said. "I'm convinced on every single issue that I care about, he's not on my side, he's not on my team, he won't fight for [them]."
Not all Democrats agree with that sentiment however.
Khan said that despite the fact that he voted for Bernie Sanders, it's important to support Joe Biden going forward because defeating President Trump is the overall goal.
"Having just a steadier hand at the wheel makes that much of a difference when you're trying to affect change at a grassroots level," Khan said. "We need a stable community and when people in our community are being attacked by our president, we need to join forces, we need to come together to rid ourselves of that."
Gomez, another senior political science major who voted for Sanders, shared a similar sentiment, adding that not only is supporting Biden going forward important, but it's the "most important thing."
"Democratic unity...is the only way we'll be able to stand up and reverse a lot of the horrible policies that Trump has enacted," Gomez said. "So I, as a progressive, know how hard I'm going to work personally to elect Joe Biden, even if our Venn Diagram doesn't overlap a whole lot. I know that people's lives are depending on a Joe Biden presidency."