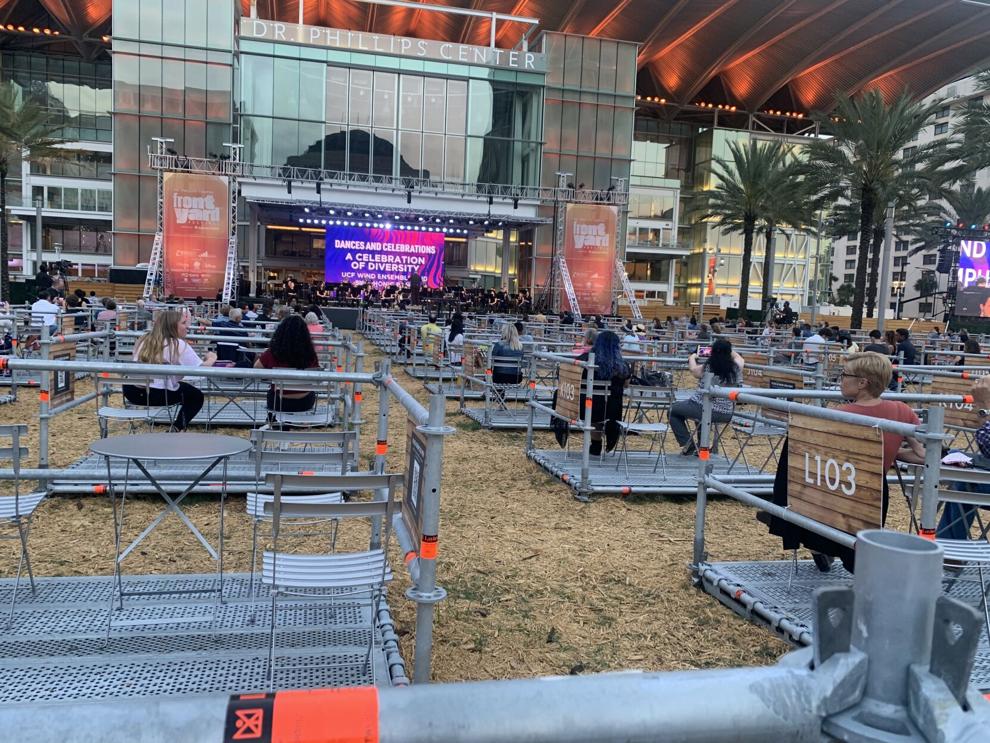 UCF's wind ensemble and symphonic band ended their season by celebrating diverse composers Thursday evening. 
"If we do not include performers that resemble our community, then we are failing as a band," said Scott Lubaroff, director of the band. 
Lubaroff said he changed the music performed to focus on more diverse composers to present music to audiences that may be new to them, but also to challenge his students to think differently about music. 
"The importance of focusing on diverse and female composers was a huge influence on the show," said Emily Elmwood, a junior music major and flutist for the UCF wind ensemble. 
The performance faced various changes due to the ongoing COVID-19 pandemic, from structure to practices according to members of the band. 
The performance was held outdoors for the first time ever due to wanting to limit exposure as well as provide an opportunity to space out the audience into individual pods. Michelangelo Emmanueli, a junior music major and a clarinet player, said that with wind instruments outdoors may be preferred during a pandemic.
"Since we're using air we have the risk of passing on more then what we want to," Emmanueli said. 
The performance, which features female composers as well as diversified composers, opened with Danse Moods, a piece that resembles the various dance styles throughout the world. Isabel Aviles, a senior music major and a flutist, said the change in music was to allow for the audience to hear the collective in an outdoor space.
"We try to pick things for outdoor performances where everybody is playing together," Aviles said. 
The performance opened with the Symphonic Band in the first half. The Symphonic band performed the world premiere of a song entitled "Three Afro Hispanic Movements for Trombone & Band" by William Pagán- Pérez, with a solo performed by Luis Fred, associate professor of trombone at UCF. 
The wind ensemble also had their own premiere, albeit it was just a Florida premiere in the performance of "Suite for Wind Ensemble" by Cristina Spinei. This piece was never performed in Florida before Thursday, but was performed in Nashville, Tennessee according to Spinei's social media. 
The culmination of the show was the performing of "Come Sunday," a piece created in 2018 by Omar Thomas. The piece is a two-movement tribute to the Hammond Organ's central role in the black worship service, and quickly became the bands fan favorite according to members. 
"Come Sunday has a jazz feel to it that makes you want to dance," Elmwood said. "We joke that it makes us want to go to church."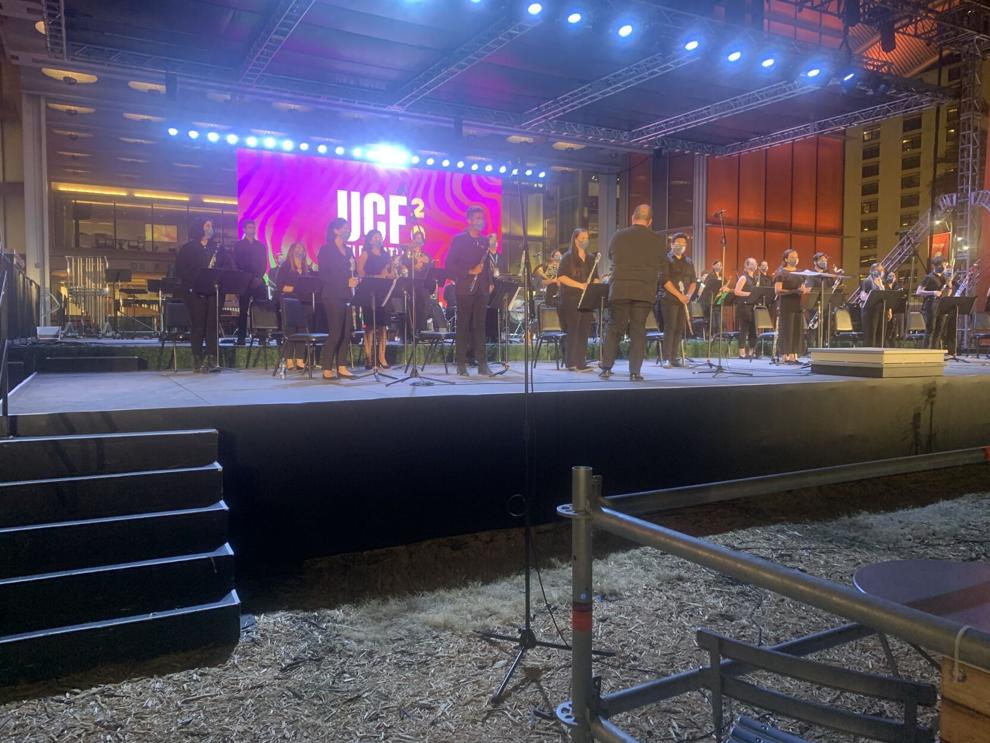 At the conclusion of "Come Sunday," the audience rose to their feet in a socially distanced standing ovation. Lubaroff ended the show by highlighting the importance of recognizing the differences in the community. 
"We embrace and are passionate about the diversity of our community, even celebrating it," Lubaroff said. "This is why I love being in Orlando."