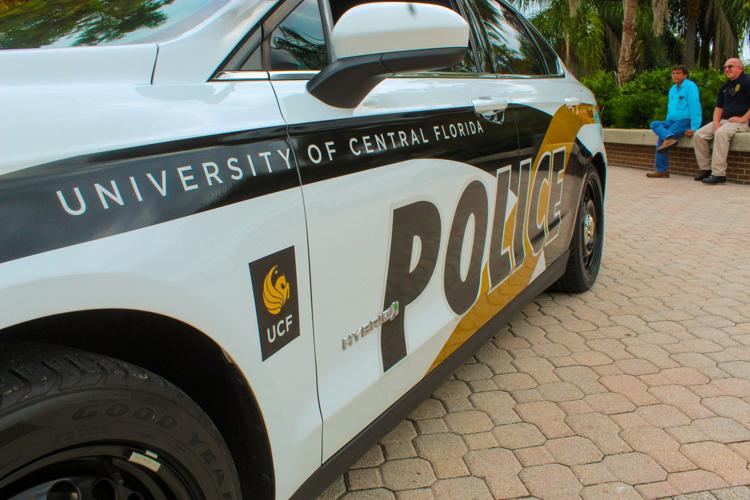 Amid the recent deaths of George Floyd and Breonna Taylor, and other events, J.P Gilbert is disheartened, but is starting to look for solutions for police misconduct within his community.
Gilbert, a UCF alumnus, Longwood resident and assistant public defender for Seminole County, said he has started discussing the need to create a citizen's review board to help increase transparency between his community and law enforcement. While it is still in its early stages, Gilbert said he hopes the review board will be composed of independent citizens, be entirely volunteer-based and will allow allow individuals to share instances of police misconduct.
"The people of Longwood deserve to know about these incidents and should be the ones responsible to investigate allegations of officer misconduct in this community. That is transparency. That is accountability. That is right," Gilbert wrote in a letter obtained by NSM Today.
While Gilbert is an assistant public defender for his community, he said in an interview with NSM Today that his actions are as a private citizen and not tied to his employment. 
"If you want reform, you should probably look in your backyard. I happen to live in Longwood," Gilbert said. "I was looking through the boards and the charter and said, 'Wait a minute. There's not a board here to keep our [police] officers accountable.'"
Last month, Gilbert said he sent a letter to Longwood Mayor Matt Morgan asking for support in creating an independent citizen review board which will hold their police officers more accountable. 
After Gilbert posted his letter on social media, he said he spoke to both Longwood Mayor Matt Morgan and Longwood Police Chief David Dowda. 
"I am walking away very optimistic on them at least being open to a board like this," Gilbert said.
Gilbert said these review boards are not a new idea and exist in neighboring Central Florida communities.
"They're not a radical concept. The city of Orlando has them," Gilbert said. "Essentially, what these are is a group of citizens that hear allegations of either officer misconduct or excessive use of force, or make recommendations in terms of change of department policy. They're boards like this all over Florida, all over the country."
Longwood City Manager Clint Gioielli said both he and Dowda are UCF alumni with their masters' in criminal justice, and are looking into ways to increase citizen and officer communication and, considering how the board would function, taking into account the legal considerations and The Officers Bill of Rights which protects them during disciplinarian processes and complaints.
Gioielli also said Dowda and his staff met with 30 other law-enforcement agencies in Central Florida and found that approximately eight have a type of law enforcement civilian reaction in place. He said they now need to consider the parameters of these board.
"What are they looking at? Is it only discipline, is it only serious discipline, or is it a board that is more encompassing, covering things that really affect our citizens like police budgeting, police hiring, trends in our community," Gioielli said.
However, Gilbert said he hopes this board will function differently than neighboring communities, such as Orlando, and be an independent group of citizens.
"This would be a totally independent group of citizens that would hear the same allegations: excessive use of force or perhaps officer misconduct. The allegation or citizen complaint would go to the board, the board would hear it, the board would investigate it," Gilbert said.
Gilbert said he recalled a story from 2019 in which a Longwood officer coerced a black teenager into a false confession.
"I remember reading about that and thinking, 'Why am I just finding out about this one thing? Why isn't this public information? Why is this punishment being decided by one individual?' It just didn't sit right with me. I figured what better to do than try to change what is in my backyard, what is in my community and try to bring some accountability and transparency to my backyard."
Gioielli said this information and other disciplinary actions are already public information, but some citizens do not know where to look and a citizen review board would help serve the community.
"We can do a better service or offer a better service to better engage our community by not waiting for someone to learn about something and then ask questions about it, but actually be transparent and open about it the minute the investigation is completed," Gioielli said.   
Mayor Morgan said in a city commission meeting on June 15, which was live-streamed on Facebook, that while the Longwood community and commission believes and supports the city police, he appreciates Gilberts dedication to the community.
"I want to take everything you said under advisement and take it from there, and we appreciate you coming out and actually caring about the community enough to step up and say what you just said," Morgan said at the meeting.
Mayor Morgan said transparency is important to the community, evident by their use of live stream.
"[The commissioners] felt it was imperative to be as transparent as humanly possible on every single decision we make," Morgan said. "You all can go back and watch every single one of our commission meetings, it's all on Facebook Live."
While Gilbert said he still has to do research regarding the size, composition and members on the board, he said he hopes every segment of the population has a say on the board and is a collaborative effort between the city and citizens.
"This is a step forward," said Gilbert. "Longwood isn't a big place, but hopefully this is a little step forward in the right direction, and I know that Longwood would be a better place should the city commission create a board like this."