The Indie Galactic Space Jam invaded Orlando Science Center this past weekend, with UCF alumni of varying gaming expertise attending a competition of rapid video game-making.
"What I find with game jams and hack-a-thons is that when you're given a new problem, and you have an opportunity to try out new tools and skill sets, this is a great low-stakes opportunity to test yourself," UCF alumnus Carl Dungca said.
With 48 hours on the clock, teams and individuals competed against each other to create and test run a video game that involved aspects of real space science, the Florida space industry and a fun experience. Virtual reality, PC gaming and planetarium dome games were some of the highlights of what was created at this year's IGSJ, which marked the seventh jam in the event's run.
Even though there was $5000 on the line spread across the top three teams, the experience at IGSJ was far from cutthroat competition. Sound designer Dave Francis ended up putting his skills on display for two teams instead of one. Francis was a part of the second place team that made Grime, an open world survival game, and the third place team that made First Mars, Then the Stars, which is a point-and-click space adventure.
"After some thought on Friday night, I remembered conversations with some planetarium directors and pivoted to make something useful for them," UCF alumnus Ryan Harrigan said.
Arriving at the event with experience in computer science and software engineering, Harrigan sought out an ambitious feat —  completing a proof of concept on an extension of planetarium software, which he managed to do. Harrigan said the objective of his software extension was to create a shareable experience outside the planetarium. An extra $500 prize was awarded to the best dome experience game, and although Harrigan did not bring that prize home, he said he was proud of the progress made on his concept.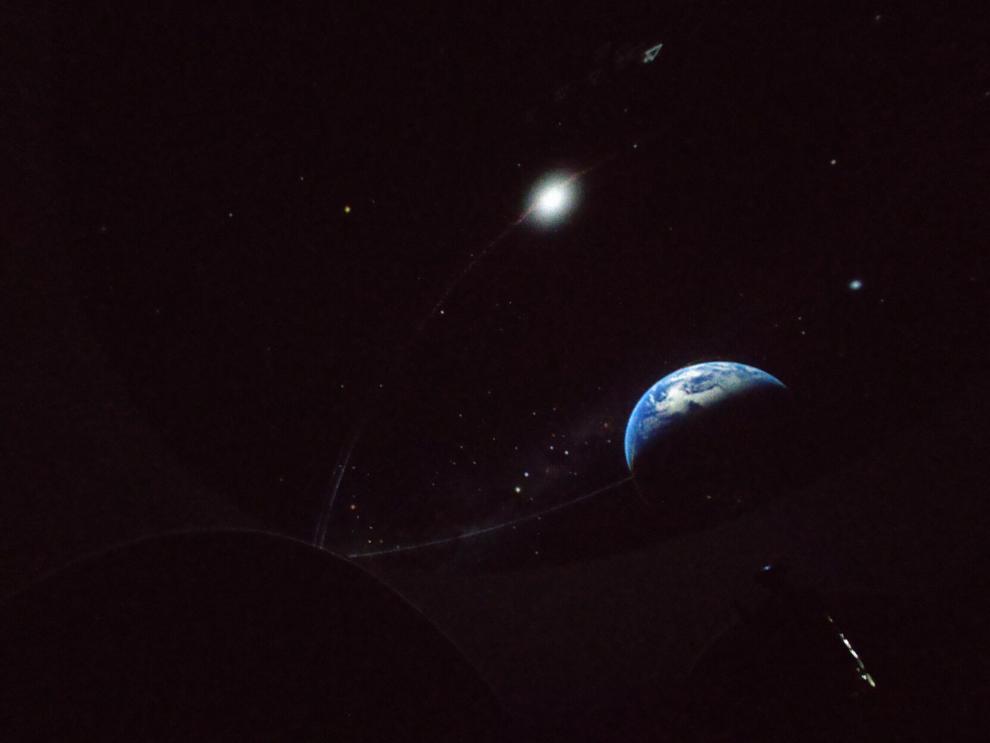 "I'm a web developer, so I used this event to improve some skills that matter toward my career," Harrigan said.
Harrigan said his extension of planetarium software involved a QR code integration display on the dome screen that would help planetarium directors to engage with audiences more. At the end of the planetarium session, he said, there would be a summary of audience members' destinations and answers to questions asked during the session on their phones.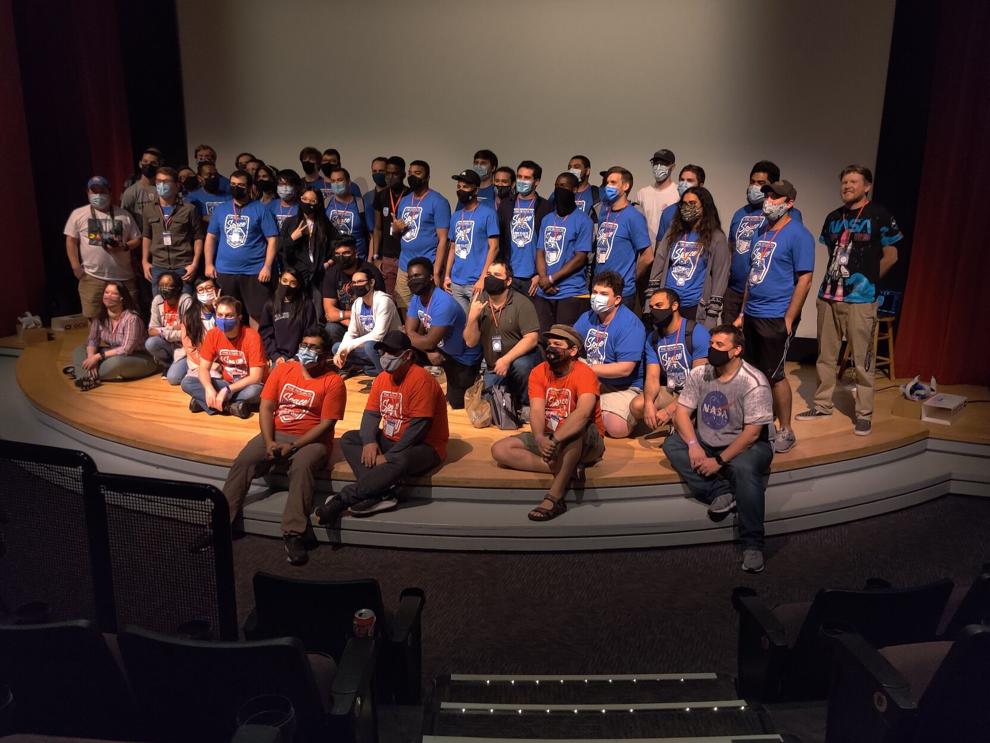 Other teams pulled out all the stops to develop their games within the given time constraint, which included a full team of UCF alumni that created a VR-based, horror space survival game.
"The aspect of space is a bit intriguing," UCF alumnus Josh Garriss said. "It allows you quite a few different parameters to interact with low gravity and shoot lasers. There is a larger aspect in general, compared to the global game jams and such, because of that parameter."
The game is titled Orbital Fall Out, and the team behind it includes Julia Galimidi, Juan Rivera and Gariss, who call themselves "The J Squad." Garriss said the team's game was an escape room with a space twist.
Gariss said the game begins with a loss of gravity in a space station after the player wakes up from cryogenic sleep. The player then navigates down a hallway, he said, where enormous spiders are mucking about. Lastly, Gariss said at the end of the hallway, there is a door the player needs to get through to arrive at an escape pod and safely make it back to Earth.
Austin Pinzon is co-founder and chief operating officer of A Square Games and Simulation, a company Pinzon said is composed entirely of UCF alumni. He said the company also works with the university to provide an internship program for members of the undergraduate game development program.
Pinzon displayed Horizon We Lost, the game his company worked on during IGSJ. Pinzon told the audience they wanted to walk away with a proof of concept that they can throw people in stressful, zero-gravity situations and have them work together as a well-oiled unit.
Pinzon said he and his crew plan to show off the completed game and a second unknown project at Synapse Orlando, an annual gathering of creatives and innovators from around Orlando that's slated for October.
"All the way up until the last minute, I know some of the teams were just trying to get it working, just trying to get the build right, and you guys all learned something,"  Kunal Patel, an IGSJ organizer, said. "And I really appreciate that."