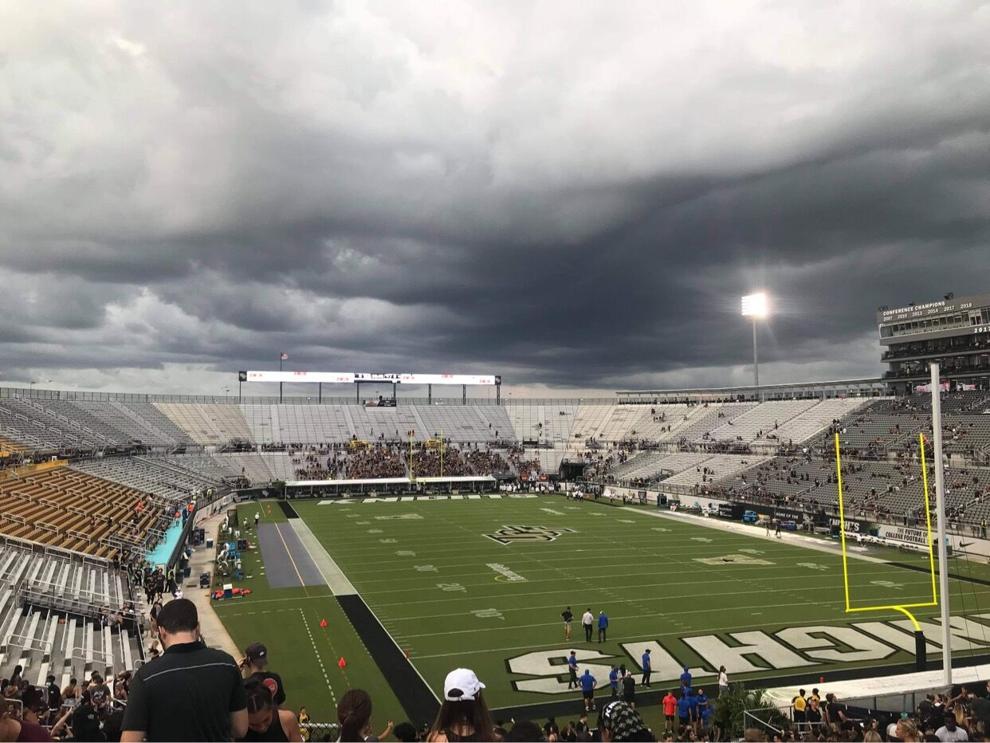 Two days after UCF applied for a spot in the Big 12 Conference, the UCF Board of Trustees has officially scheduled an emergency meeting for this afternoon.
This morning, the Big 12 Conference Board of Directors officially invited UCF to join the conference, according to the league's press release.
At the meeting, the BOT plans to discuss UCF Athletics' conference membership and the amended credit line between the UCF Foundation and UCF Athletics Association. With UCF having to pay a $10 million buyout to leave the American Athletic Conference, another loan will likely be needed to pay the fee.
On Wednesday, UCF officially applied for membership in the Big 12 Conference. Brigham Young University, the University of Houston and the University of Cincinnati also applied for membership and were invited to the conference.
UCF, UH and UC currently play in the American Athletic Conference, while BYU is an independent. The Big 12's interest in expansion comes after the University of Texas and the University of Oklahoma announced their intentions to leave the conference for the Southeastern Conference when their deals expire.
As a result of the coronavirus pandemic, UCF Athletics Association dealt with financial hardships. This led the association to ask the UCF Foundation for "temporary support" on a $3 million loan, as well as an increase on its $3 million line of credit last November. 
This is a developing story. Check back with NSM Today for updates.