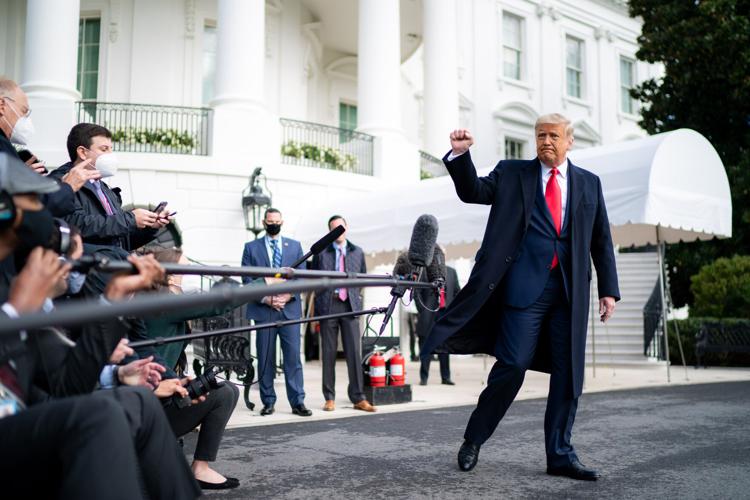 While votes are still being counted in different states, the results of the 2020 Election are still unclear - but Florida was not to blame this time. 
President Donald Trump's victory in the state over Democratic nominee Joe Biden was called by The Associated Press at around 1 a.m. with 51.2% of the vote, after narrowing margins in primarily Democratic counties, such as Miami-Dade.
Florida Gov. Ron DeSantis criticized in a tweet how long it took news outlets to call the race, accusing them of lacking objectivity. However, AP said it will not announce a winner until its race callers can definitively report a candidate won, particularly in close races like Florida. 
Hannah Anton, president of UCF's College Democrats at UCF, expressed her disappointment over Trump's high turnout in Miami-Dade, especially after the Democrat's 30-point victory margin back in 2016. Yesterday, the margin shrunk to 7 points.
Anton said that she thinks the Democratic party failed to reach out to Hispanic voters and address their concerns over Biden and the Democratic party being socialist- a claim she said has been a Republican talking point and campaign strategy. 
Anton felt positively about the Democratic candidates' victories and representation in the Florida House. 
"No matter what the outcome of this election is, we'll be working with our Democratic leaders as well as activists," Anton said. "Politics is more than just our legislators - it's also about activism."
Didi Malka, chair of College Republicans at UCF, sat at home with his brother and a few friends as Florida's results began to come in last night. As it became clear Trump would win Florida, Malka began to feel more optimistic about Trump's path to victory - though there were still many swing states up for grabs. 
"I always like to tell myself to set my expectations low, but my hopes high," Malka said. "So I'm hoping for the best, but I'm expecting the worst." 
At 2:21 a.m., Trump addressed the nation and falsely claimed victory during a celebratory event at the White House. He said a "very sad group of people" were trying to alienate his supporters. 
"This is a fraud on the American public. This is an embarrassment to our country," Trump said. "We were getting ready to win this election. Frankly, we did win this election."
Biden took a more cautiously optimistic tone while addressing supporters in Wilmington, Delaware Tuesday night. 
"We feel good about where we are. We really do," Biden said. "I'm here to tell you tonight, we believe we are on track to win this election." 
He thanked supporters for their patience in waiting for the result, and emphasized that the election is not over until every ballot is counted. 
"It's not my place or Donald Trump's place to declare who's won this election - that's the decision of the American people," Biden said.
Currently, there are seven states remaining who have yet to be called for either candidate. Alaska, Georgia, Michigan, Nevada, North Carolina, Pennsylvania and Wisconsin are still waiting for official results.  Results from those races are expected to continue to come in over the course of the coming days and will decide the election.