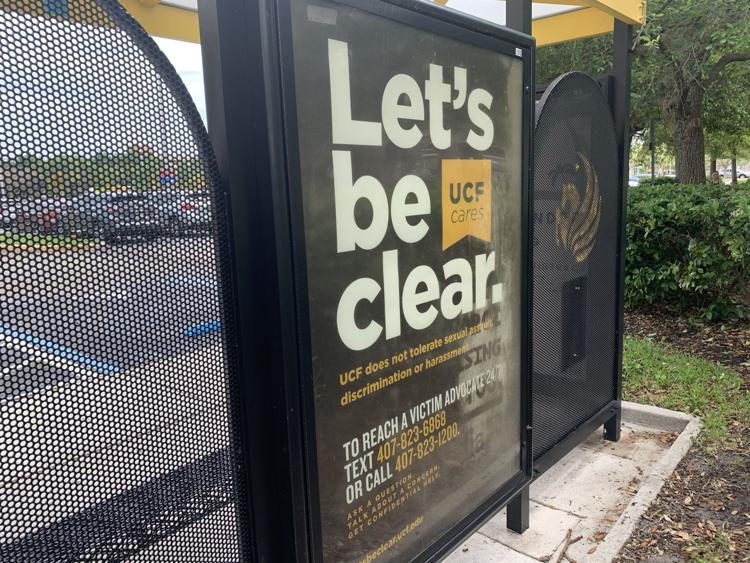 UCF Cares, a section under the Office of Student Rights and Responsibilities, hosted its second Title IX training workshop of the semester Wednesday in Ferrell Commons.
Title IX at UCF protects students from gender-based discrimination in any UCF-affiliated programs or activities that receive any financial funding from the government.
The purpose of the trainings is to educate students on the Let's Be Clear movement — a movement that helps and supports students who may have experienced sexual harassment, sexual assault, relationship violence or stalking. 
The training also informs students about Title IX and gives them an overview of what they can do on campus if they experience any sort of discrimination.
Discrimination, as explained in the workshop, can come in many different forms, whether it be mental, physical or emotional. Kaleigh Marsh, the workshop coordinator, also listed the many different forms of sexual misconduct and their definitions during the presentation. 
Forms of Sexual Misconduct:
Inappropriate relationships - This includes relationships between students and professors or anyone in a higher position.
Stalking - It can be in the form of someone following another person around or stalking someone on different social media platforms to eventually find them.
Consent - A person must agree to the acts that are happening. An individual could consent to one act but not another.
Sexual exploitation - Exposing pictures, videos or messages of another individual for a sense of revenge or just out of carelessness.
Relationship violence - Not just significant others, but also relationships involving friends, roommates, etc.
Freshman finance major Jaylen Brown said he thinks workshops like these are important to the UCF community.
"It brings awareness I would say, because this stuff happens all the time on college campuses and not enough people really know about it," Brown said. "This teaches you how to make a difference."
Marsh said Let's Be Clear is raising awareness of the resources available to students who have experienced discrimination or other issues.
"I believe reporting has gone up but that doesn't necessarily mean cases have gone up," Marsh said. "It just means that students might be more knowledgeable on what they can do to report."
The Title IX workshop is part of a violence prevention certificate series that consists of seven other workshops on topics such as bystander intervention and consent.
UCF Cares will be hosting two more Title IX workshops during fall 2019. The office will continue educating students on different issues involving discrimination and what resources they can use on campus to help them.