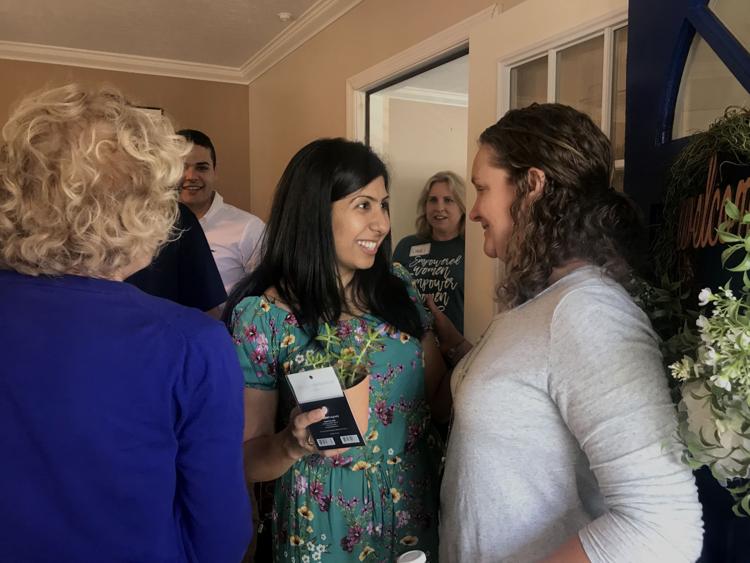 The Orlando community came out to 1507 E. Concord St. to welcome District 47 State House Rep. Anna Eskamani to the downtown Orlando neighborhood.
Following her win in November, Eskamani, a UCF graduate and doctoral student, officially opened her district office to over 100 people Saturday with an open house event for her constituents. The constituents were invited to ask questions and to share concerns.
She said it was important the office was located in the center of the district so that constituents from every location had access.
"It's a constant 'go go go' cycle but I wouldn't change anything," Eskamani said. "This is what it means to work for the people and I'm so honored to do it every day.
Eskamani said the office had been in use before the Florida House session began on March 5, but she said she wanted the event to fall mid-session so that she could bring any important issues back to Tallahassee the following day.
"It gives us a unique opportunity to hear their feedback and bring that feedback and their ideas and their concerns back to Tallahassee tomorrow," she said.
Eskamani said the most pressing issues being discussed on the floor are the expansion of the Guardian Program, which advocates for arming teacher, and school choice, an initiative to support quality public and private educational choice programs by providing information and assistance to promote successful outcomes for students and their families.
Eskamani said that giving her constituents the opportunity to meet their representative one-on-one is critical for representative democracy.
The new office is designed to give constituents a permanent location to reach Eskamani and her team. While Eskamani is in Tallahassee, Florida, Lauren Cooper, Eskamani's district secretary, will work at the district office five days a week.
Cooper said the team tries to not only extend its services to the immediate district, but also to direct others to either the right department, the right representative or the right source of information.
"We do have people who come to us for anything and everything," she said. "Whether it be that they want us at their community event or something very personal or policy-related to their family."
The event attracted a variety of Orlando residents, including UCF senior biomedical sciences major, Joyce Nicole Cordova. Cordova said she met Eskamani the week before in Tallahassee when she visited the capital with the nonprofit she volunteers with, Florida Youth Shine. 
"When I found out she was having an open house I needed to come out and show some support," she said.
Eskamani addressed her constituents at noon, answered questions and took note of their issues or concerns. She said she wanted to assure they knew the space was just as much theirs as it was hers.
"This is your home," Eskamani said. "And we would love to have you."