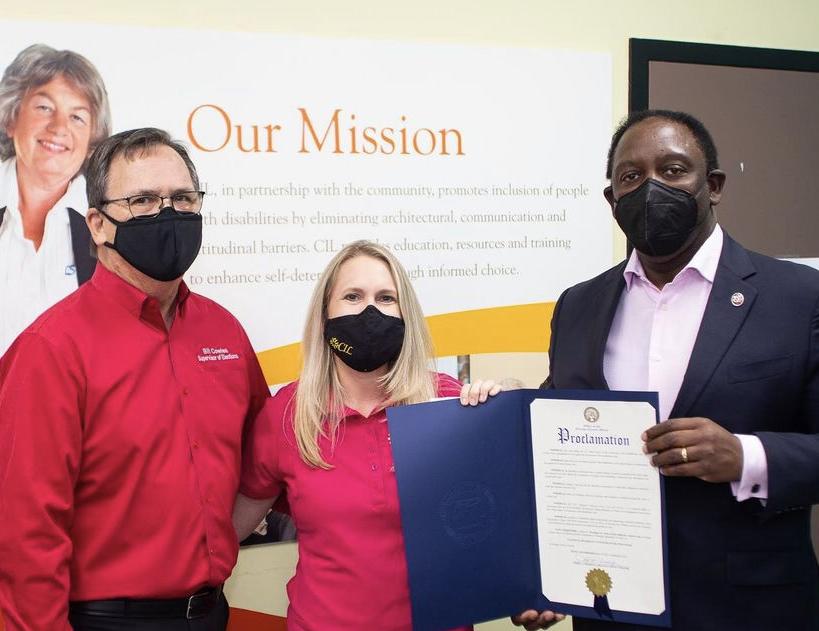 As National Disability Voter Registration Week comes to an end, the Orange County mayor vowed to make voting sites more accessible to the disability community.
NDVRW is a national effort headed by the American Association of People with Disabilities to empower voters with disabilities. 
Taylor Duffy, a UCF health alumnus and member of the Orange County Disability Advisory Board, said it was about time.  
"Those with disabilities have been marginalized for centuries," Duffy said. "It is important to make clear that they have a voice and that their voting influences local, state and federal politics."
Duffy said voting is not just about people's rights but also their power. In the 2020 election, about 38 million people with disabilities were eligible to vote, according to the AAPD, but many did not exercise that right. People with disabilities are 7% less likely to vote than people without disabilities, according to a 2020 survey conducted by the U.S. Election Assistance Commission and Rutgers University. 
The Orange County Supervisor of Elections Office, partnering with Center for Independent Living, hosted a demonstration Thursday on how ExpressVote technology can help voters with disabilities easily cast a private vote. During the event, Orange County Mayor Jerry Demings proclaimed Orange County an official participant in NDVRW, which runs from Sept. 13-20.
For people with disabilities, ExpressVote technology can help cast their ballot as discreetly and confidently as any other voter, said Danaë Rivera-Marasco, communications and community outreach coordinator of the Orange County Supervisor of Elections Office.
"We want to let them know that we have resources available to make voting and registration accessible for them," Rivera-Marasco said. 
The Express machine has a privacy touch screen, control pad with braille-coated buttons and an audio feature that reads out what's on the screen.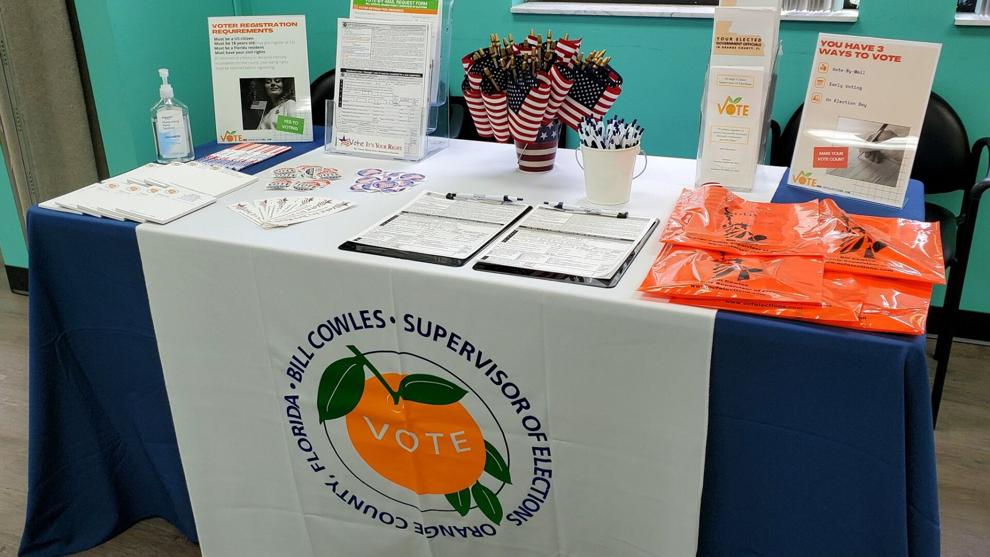 Rivera-Marasco said NDVRW is nationally coordinated by the AADP's REV UP campaign, which stands for "Register! Educate! Vote! Use your Power!" These organizations offer a proclamation template that partners like the Orange County Supervisor of Elections Office can send to government officials to endorse NDVRW. 
Olivia Babis, senior public policy analyst at Disability Rights Florida, said the idea behind NDVRW is to close the disability voting gap — to "make sure that people with disabilities are registered and not left behind." She said that while this week was meant to help people with disabilities, it was also to bring awareness to the various issues faced by people with disabilities.
Babis said people with non-visible disabilities also face barriers at the polls, including sensory overload or discrimination by untrained poll workers. She said poll workers sometimes have been known to deny people the right to cast their vote because they assume people with disabilities are not able to make their own choices.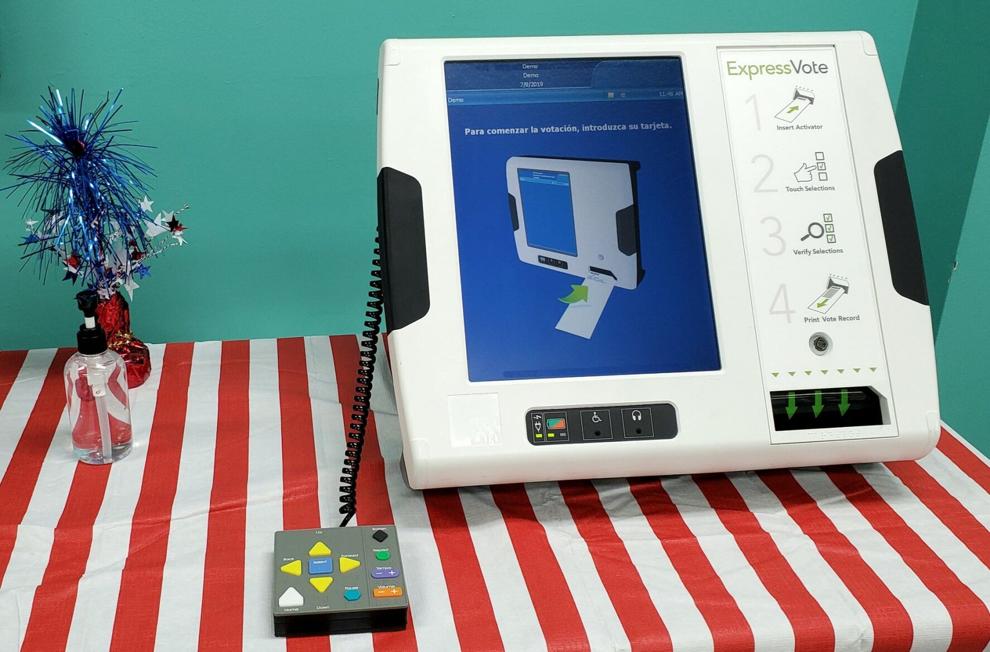 "We have been establishing relationships with the supervisor of elections offices to make sure that their poll workers have adequate training on how to set up accessible voting machines, making sure that polling places are accessible, that online voting is accessible and that the voting boxes are rotated in places where people can access them," Babis said. 
Sophia Grilla, junior communication sciences and disorders major, said it is important to make voting accessible for everyone. Grilla said she was diagnosed with moderate hearing loss when she was only 3 years old and that it's had a big impact on her life, including her choice to pursue a major in the path of audiology. Even though she has hearing aids, she said just having access to Express technology will be helpful. 
"Sometimes, people don't vote because they see the obstacles that they may face, and asking for help takes real courage," Grilla said. "I think it will be a good place for students who can make a real impact to make their voices heard."
Duffy said while Deming's proclamation "does not have any legislative power itself," it's still important for the longevity of NDVRW in Orange County.
"It speaks volumes to people in many ways," Duffy said. "Hopefully, this proclamation would allow for Orange County leaders and community members to recognize this week for decades to come."