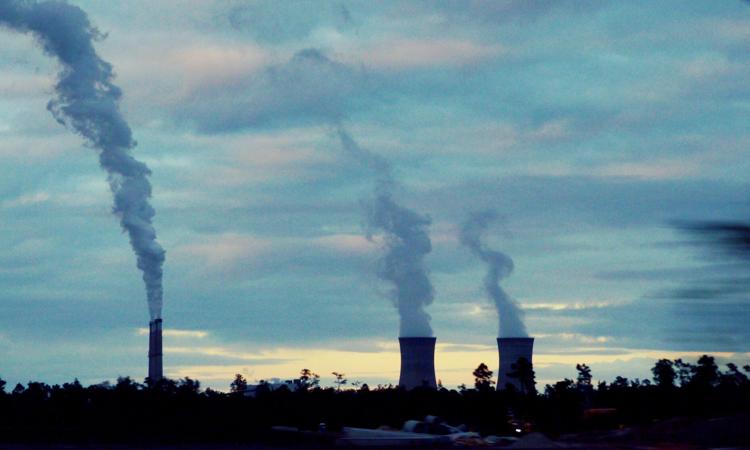 In order to move toward a greener future, the Orlando Utilities Commission presented seven possible energy portfolios on Tuesday at an OUC commissions meeting.
The portfolios provide various options for how OUC will choose to supply electricity for the next three decades.
According to a presentation provided by the OUC, fossil-based fuel accounted for 91% of OUC's energy portfolio, with 40% of coal and 51% of natural gas accounting for most of its energy sources in 2020. 
"We all know the main thing that stood in the way of Mayor Buddy Dyer's goal of 100% renewable was the Stanton coal plant. OUC runs most of their power with fossil fuel. So you can try as much as you can to electrify the entire city, but you still have a dead rat in your backyard," said Raquel Fernandez, the Beyond Coal representative for the Sierra Club.
OUC contracted Siemens, a gas and wind turbine manufacturer, for $800,000 to conduct the Electric Integrated Resource Planning, which provided the seven portfolios. 
The optimized leading portfolio in the Siemens EIRP called for the Stanton A coal plant to be converted to natural gas in 2025, and the Stanton B coal plant to be converted to natural gas in 2027. Both converted plants would be required to retire by 2040.
Sierra Club's senior Beyond Coal campaign representative, Susannah Randolph, said OUC's shift toward natural gas presents new challenges. 
"OUC is talking a lot about the elimination of carbon emissions - which is good - but they are proposing to switch out the coal for gas, which has fugitive emissions of methane that are 86 times more potent than carbon," Randolph said.
Using gas conversion as a bridge from coal to renewable energy can be costly, according to a Synapse Energy study commissioned by the First 50 coalition and the Sierra Club. The report found transitioning directly to renewables would be the lowest cost scenario. It would save ratepayers $176 million in comparison to switching to a coal to gas conversion, which would cost ratepayers $367 million. 
Using a coal to gas conversion would allow OUC to retain some of its fossil-fuel fired capacity, so long as its emissions are below the levels allowed through the CO2 offset. OUC's plan was to transition toward renewable energy by using gas as a stepping stone, according to the EIRP. 
Beverly Neal, president of the Orange County NAACP branch and chair of the National Congress of Black Women Orlando chapter, said it is time for OUC to move away from fossil fuels.
"I represent a community that has been affected year after year by pollution and high energy bills. As we celebrate our city moving away from coal by 2027, we also see with great concern the continuation of fossil fuels burning and lack of energy efficiency investment," Neal said. "We all know of the problems fossil fuels have caused in the communities, especially those surrounding Stanton."
OUC believes its goal of offsetting CO2 emissions with green energy practices by 2050 directly aligns with Mayor Buddy Dyer's goal to move toward 100% renewable energy by 2050. 
UCF freshman and eco-socialist chair at YDSA at UCF, Jacob Bertram, said now is the time for institutions like OUC and UCF to take climate change seriously.
"As a proud Knight, I would love to see UCF push for the elimination of greenhouse gases being emitted into our atmosphere, but that starts with ourselves as an institution," Bertram said. "It is not enough to just make sure that we are doing all the right things, because that does not matter in the long run if everybody else is not able to."