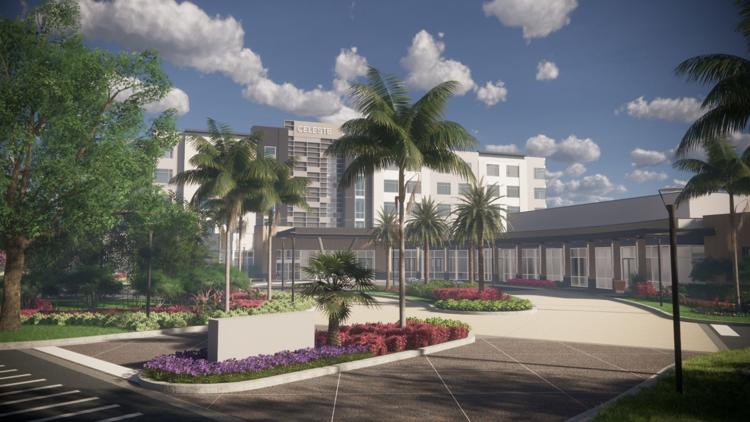 The Celeste Hotel at UCF, which was originally set to open spring 2020, is now expected to open mid-summer, general manager Mark Tomlinson told NSM Today.
Sarah Ehmke, the director of sales, said the main goal is opening the doors for the public.
"Getting us up and running is absolutely our goal," Ehmke said.
The 179-room boutique hotel is under the Marriott brand and is a joint project among DEVEN Group, Demetree Global and Pinnacle Hotel Management.  Ehmke explained that the inspiration for the hotel and partnership with UCF is a great opportunity for the franchise company, investors and owners. 
"The on-campus component was huge," Ehmke said. "I think the partnership with a growing university was ideal and exciting and just having that extra push, if you will, to have a full-service hotel enter the market that really doesn't have that many options in that realm."
Although the hotel will serve as a convention center, it will also be a place for members of the community to host events.
"I also think it very much encompasses the local community of the feeder markets of Oviedo and Winter Springs and those areas that are looking to house events," Ehmke said.
In addition to rooms for guests, the Celeste Hotel will feature an outdoor 2,000-square-foot event space.
"We can host events like no other," Tomlinson said.
Of the 179 rooms in the hotel, there are going to be 18 suites and one presidential suite.
Both Tomlinson and Ehmke said they are optimistic about the progress of construction and being able to see the hotel evolving.
"We are really excited to show it off when doors are finally open," Ehmke said.