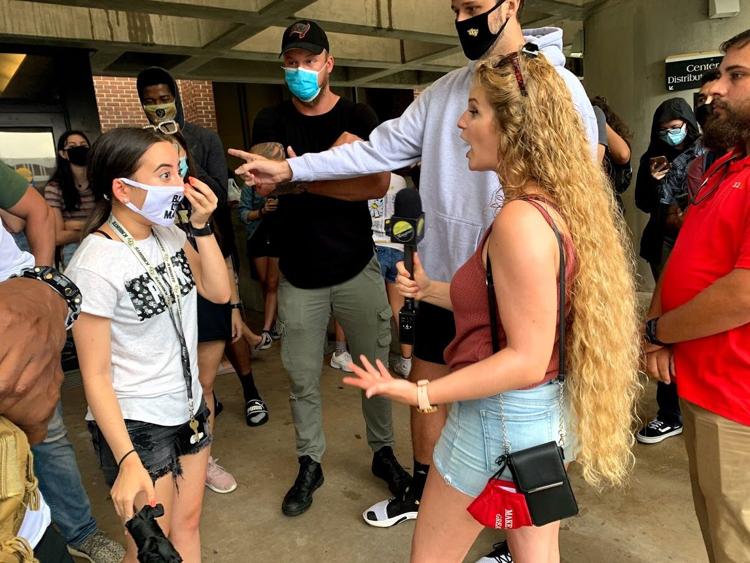 Gun rights activist and internet personality Kaitlin Bennett draws an angry crowd Thursday afternoon to UCF Student Union and John C. Hitt Library.
Bennett said she visited the campus to talk to students about the upcoming elections. She is best known for her graduation picture, which depicts her carrying a firearm. 
Bennett said she wanted to know who students believed would be a better president for Black America, Donald Trump or Joe Biden. Bennett also said the students don't support Biden, they hate Trump.
"If you are voting for someone because you hate the other person, you've already lost," Bennett said.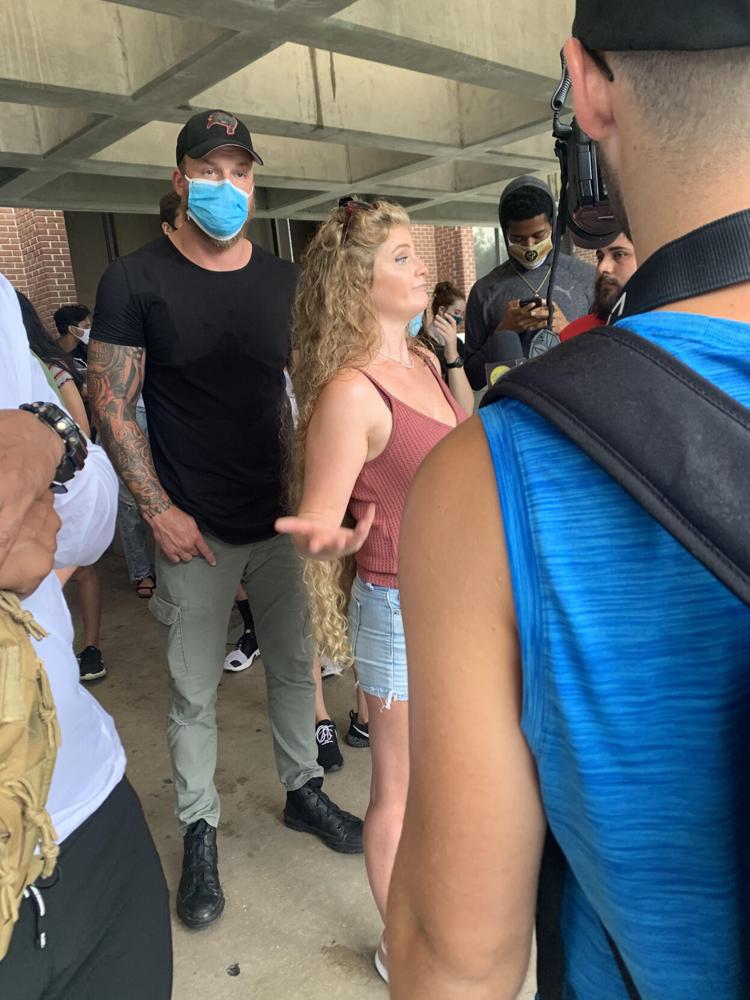 Students were angry at Bennett for not wearing a face covering and for asking controversial questions. Bennett said UCFPD approved her visit. However, UCF did not make an official announcement about her visit in advance.
Students said they were enraged at Bennett's choice to not adhere to the University Policy. Bennett has more than 370,000 followers on Twitter. 
UCF tweeted that the group was lawfully exercising their free expression rights but not complying with UCF's COVID-19 policy, which requires everyone who steps on campus to wear a face covering.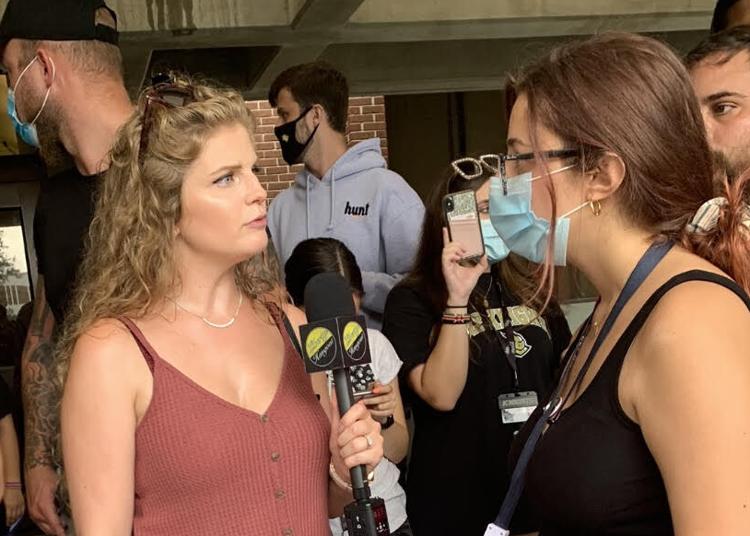 "Our policy was explained to the group, and after a period of time, the group complied and wore face coverings," UCF said in the tweet. 
Megan Cubell, a freshman event and hospitality major, said she joined the mass of students because she wanted to stand up for the people who could not be there. Cubell took to social media.
"I livestreamed it because people were asking me to tell her this and that," Cubell said. "Because she's trying to tell us what we can do with our bodies and that Black lives don't matter."  
Students' chants of "Hey-hey. Ho-ho. She's got to go" encouraged Bennett to leave the campus.
Bennett said while outside the library Black Lives Matter is not peaceful and marriage is between a man and a woman.
In response, students held a "Black Lives Matter" banner, eliciting cheers from the crowd.
Soleil Baptiste, a freshman majoring in political science, said Bennett is too stuck and she will never change her views. She said Bennett told the crowd to support her Patreon account if they would like her to visit other campuses. 
Aaliyah Mercado, a freshman majoring in criminal justice, said Bennett switched subjects.
"I was annoyed because she kept changing the subject, if I brought up BLM she brought up abortion," Mercado said.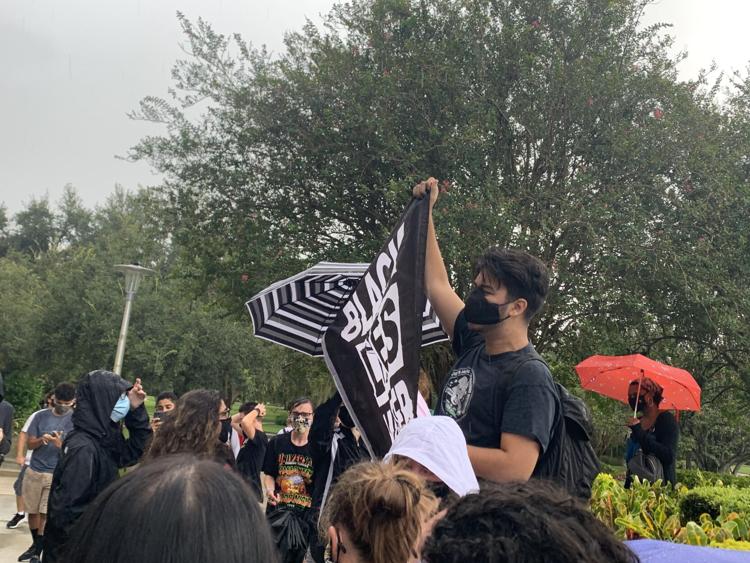 Zachariah Busch, a junior marketing major and a vocal supporter of Bennett, said Bennett's views are in the minority and they're based on facts and logic.
Bennett said she thinks everybody should vote for Trump these upcoming elections. 
"Unfortunately, they're showing me right now with the way that they treat Black people who want to talk to me," Bennett said. "And shot them down."
This is breaking news. This story will be updated as more information emerges.