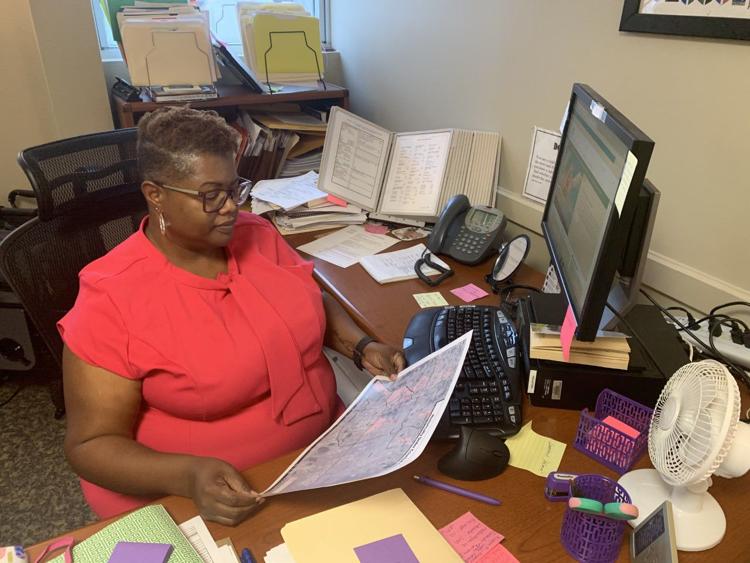 According to the U.S. Department of Education, counting students living in campus-run housing could be an issue for the upcoming census due to student privacy laws.
With Census Day approaching on April 1, a memo was sent out to colleges and universities nationwide to help them account for students, according to the United States Census Bureau. 
Students who participate in the census in Orange County will help determine how much of the $1.5 trillion the federal government will give the county. According to the 2020 Census website, these funds will go towards local resources such as roads, public transportation and health clinics.
According to the UCF website, just under 13,000 students live on campus or in UCF-affiliated housing. This number has doubled in the past decade. College towns all over the country depend on students to participate in the United States Census so students are accounted for in their college county's population size, according to the United States Census Bureau website. 
According to the 2010 Census, Orange County received $1,145,956 in federal funding.
Student privacy laws prevent universities from sharing students' personal information with the Census Bureau. According to the Family Educational Rights and Privacy Act in the UCF 2019-2020 Golden Rule, students have the right to give consent before any of their personally identifiable information is disclosed. 
Orange County Community Action Manager Lavon B. Williams said that, because of these privacy laws, colleges and universities can give a general number of how many students live on campus or in affiliated housing.
"The census does not ask personal, identifiable information so it will not ask you any of your personal information," Williams said. "When the university gives out information it will give out that we will only have so many males and so many females. It won't say 'Lavon Williams is a female who lives on our campus.'"
Williams said student privacy laws are particularly important because victims of identity theft are often students. She also said protecting a student's personal information helps make sure they are not liable to lose any of their scholarship funds based on information they provided to the Census Bureau.
"The information you give to the Census Bureau is safe, it is confidential, and that information cannot be used at all," Williams said.
UCF housing can only give a student's directory information. This includes their name, address, date of birth, telephone number, activities and attendance record.
In the 2010 Census, the Census Bureau added a new section asking if each person had lived in college or university housing previously. Census Bureau officials said they thought this would help properly account for students living in campus-run housing.
Freshman computer science major Chase Russell said it's important that as many on-campus students as possible are accounted for and that, with the amount of students attending the university, the school needs to be properly funded by the government.
"I would like to be counted for so that we could have a broader image of what the government needs to fund as far as housing, and different things on campus," Russell said. "I know that we are currently in competition with other schools for the amount of students we have here and, the more students we have accounted for, the more we might get as far as funding and different things like that."
Freshman theater major Paul Pelletier also said that it is important that the number of students is accurate. 
"It is important that students who are living on campus are accounted for living here because the more students we have accounted for, the more money the government will give the county, which will be put towards bettering education, housing, transportation and many other things in the area," Pelletier said.
On March 7, Orange County government officials will begin helping residents prepare for the April 1 census count deadline.
"The more we get people talking about the census the more comfortable the community will be," Williams said. "If you are someone who is knowledgeable, I acknowledge you to talk to your friends, tell people this is going to happen, this is important, and we want to participate."