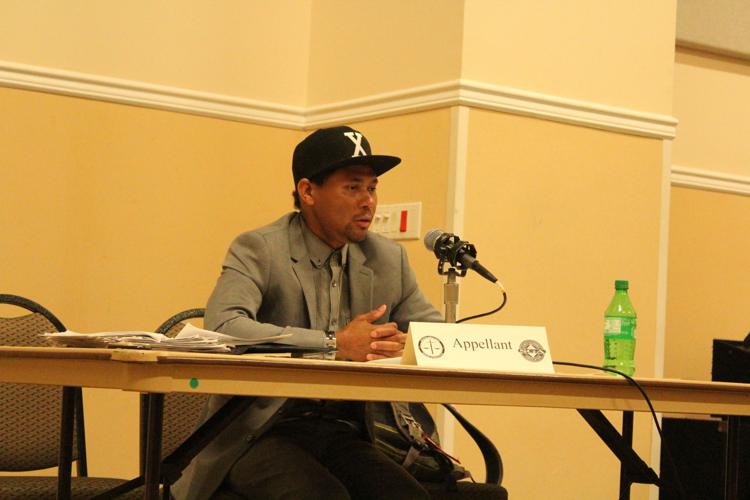 On Thursday, the Student Government Association Judicial Council unanimously voted 11-0-0 to deny a former senator's appeal for alleged misfeasance. 
Patrick Cherubin was impeached in a Senate meeting on Feb. 7 after SGA Sen. Rachel Friant, conference registration and travel chair, filed an affidavit on Cherubin, who was a College of Graduate Studies senator, on Jan. 25. 
The meeting began with the council deciding what evidence would be considered for review. The emails between Chief Justice Julian Mayorga and Cherubin were mentioned, with Cherubin saying that he wasn't given much time to submit enough evidence. 
"I am still here to make a case, and I will do that," Cherubin said.  
In his opening statement, Cherubin said he was not properly informed throughout the impeachment process and felt that he was incriminating himself with the questions the council asked him.  
"I came to the judicial council to make a complaint because I felt my rights were being violated," Cherubin said. 

The judicial council ruled in favor to ask unlimited questions after each opening statement. Cherubin was asked about why he said he incriminated himself during the questioning, to which Cherubin replied that he was being cross-examined. 
SGA Attorney General, Robert Hill, asserted that Cherubin's statements regarding his rights being violated were false. Hill said that Cherubin was aware of the delay in the information, which was said in a Senate meeting where he was "five feet away." 
The evidence Hill referred to was information related to his case and hearings, according to SGA records. 
"He was in the room when the evidence was delayed," Hill said.  
Despite this, after hearing the statements and deliberation, the judicial council ruled that Cherubin's rights were violated. These rights included receiving information late, and the interview director not reaching out to him.
Several members of the judicial council, such as Justice Mohammed Ali, said while Cherubin's rights were violated during the impeachment process, the situation would still be the same, and it wouldn't have changed much in the investigation. 
"There's not much difference if his rights weren't violated," Ali said.  
Chief Justice Julian Mayorga echoed similar statements in reference to Cherubin's process.
"I don't know whether he agrees with it, but he's come to terms with knowing he may be removed," Mayorga said. "He just wanted to do it properly." 
Cherubin said he believed that he had nothing to work with and the ruling shows that SGA doesn't believe in due process.
"At the end of day, I never had a problem being removed from SGA," Cherubin said after the ruling. "What I have a problem with is being removed like I have no rights."
News Editor Marianna Wharry contributed to this report.