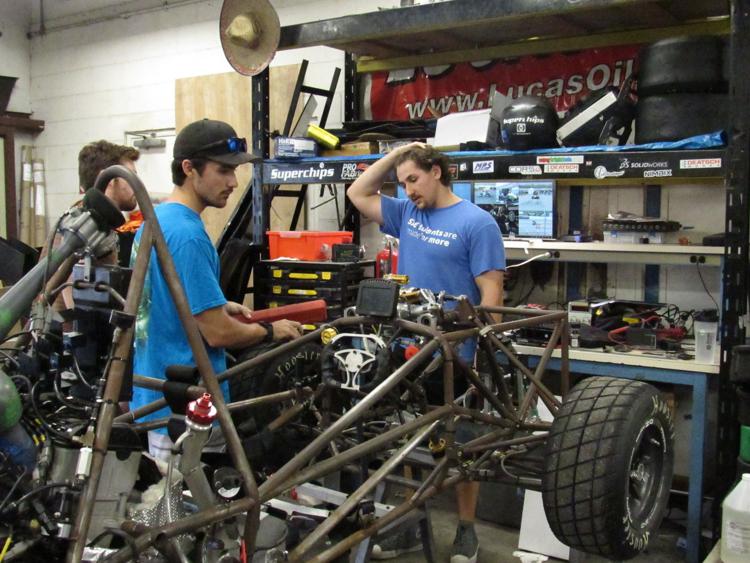 An increase in funding could lead to more events and projects on campus, according to Student Government Association officials.
Since the 2016 school year, SGA has increased in its budget by $1.8 million. With the jump from $18.6 million to $20.4 million over three years, SGA is hoping to increase events and projects on campus, according to the 2019-2020 Activity and Service Fee Budget.
"We are reaching out to new [Registered Student Organizations]," said Sierra Scott, speaker of the senate. "We try to let them know of the things that they have."
RSOs can request up to $1,000 every semester or be funded up to 50% from SGA, according to its website.
Events, such as Relay for Life and Cram for the Exam, are a huge part of funding, SGA Comptroller David Sidhom said. These events are meant to educate and entertain students on campus, as well as help out student organizations and bring awareness to causes.
One of SGA's committees, Financial Allocations for Organizations, is meant to help allocate funds to RSOs for events, projects and promotional items, Sen. Giorgi Beruashvili said.
Beruashvili is the chair of the committee and said he mainly looks for how it benefits the student body, what educational components are within it and how it promotes the RSO itself.
Beruashvili also said that the RSOs that come in prepared each semester tend to receive funding continuously. 
"If they are very confident and feel that it will really fit whatever they are requesting, we always accommodate," Beruashvili said. "We are not there to be like, 'hey this does not fit.' We are here to help." 
The Society of Automotive Engineers received funding over the years due to always being prepared with its materials and budgets. It is known for building brand new motorsport vehicles to race, according to UCF's website. The group consists of two teams, Formula and Baja, who have received $31,800 total. 

"Every year, we design, manufacture [and] build race cars and the funding goes towards the building of the car," said Kyle Lazinski, Formula team member and senior mechanical engineering major. "Almost the entire car is funded by SGA, and we further fund the rest of the vehicle and travel ourselves."
Team Baja is heading to competition to race its single-passenger, all-terrain vehicle, while Formula is getting ready for its competition in May at the Michigan International Speedway.
A large part of SGA's funding is getting RSOs to competitions and helping them work toward getting ready for races, Beruashvili said.
"Competitions are basically the proving ground for everything we do," Stewart said. "We could go test [our cars] out in an empty parking lot and test it, but when we are out at competitions with people from other colleges or from around the world, we see how we stack against them."
Their club stood out to SGA after showing off its car to members of the senate during a meeting, Scott said.
"They bring [the cars] into the senate meetings and it's the coolest thing," Scott said. "That's what really got me to love senate from the beginning." 
SGA's goal is to help RSOs get their events and projects off the ground and seeing it come to life makes it all worth it, Sidhom said.
"Imagine how amazing our campus could be if we had events popping up every single day [on] every single floor of the Student Union," Sidhom said. "You walk in, something in the Pegasus Ballroom, something in the Key West [Ballroom], something in everything single room."