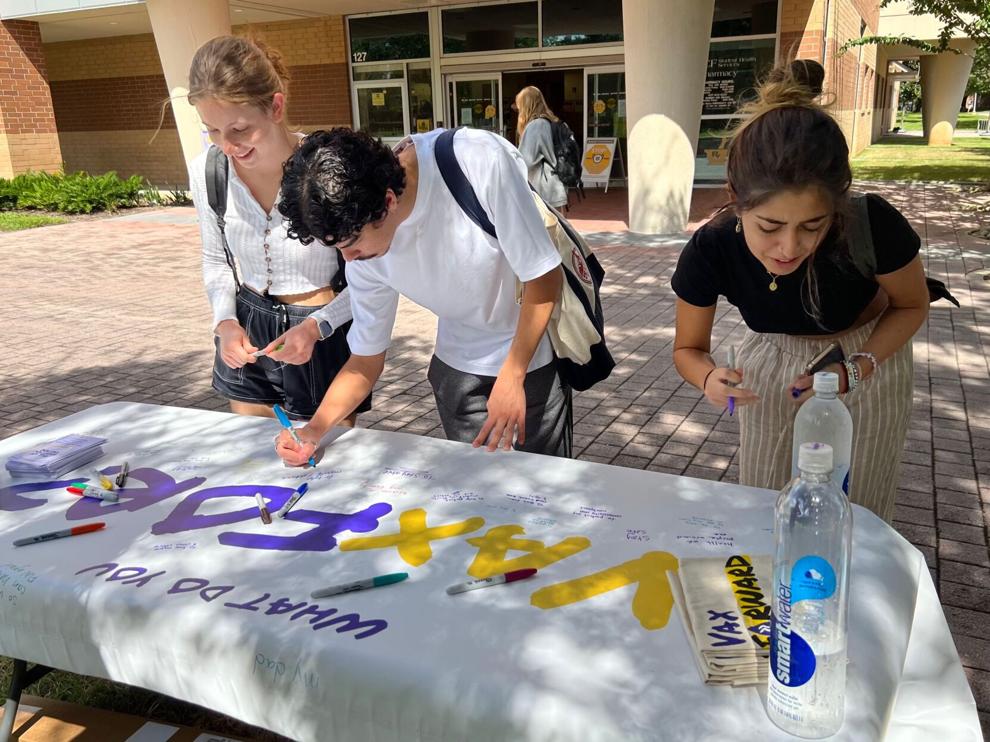 UCF student ambassadors with the Campus COVID-19 Vaccine Initiative urged other students to get vacci-Knighted outside the Student Health Center Thursday afternoon.
CoVAC, a division of the American College Health Association, employs UCF students as ambassadors to help spread the message that COVID-19 vaccines are safe and effective.
The initiative is funded by the Centers for Disease Control and Prevention, with ambassadors at 13 colleges and universities across the United States, including UCF. One CoVAC ambassador, Daniela Fritz, said she got vaccinated to protect herself and others, especially for those close to her who are at risk. Fritz, a computer engineering senior, said she was just looking forward to post-pandemic life — to get back to normal, as normal as it can. 
"My mom's diabetes can impact her immune system," Fritz said. "And I have friends who have autoimmune diseases who I want to keep safe."
In the U.S., only 8.6% of people ages 18 to 24 are fully vaccinated, according to the CDC vaccination dashboard. CoVAC events are a national effort to increase that number on college campuses, according to the ACHA website.
As vaccinated students passed by, ambassadors asked them to write their reasons for getting their shot on a poster that read, "Vax For." Crystal Zavallo, coordinator of university relations and public affairs, said the banner will soon be on display at the Student Health Center. Answers from vaccinated Knights varied from protecting family members, to being able to travel, to returning to a sense of normalcy.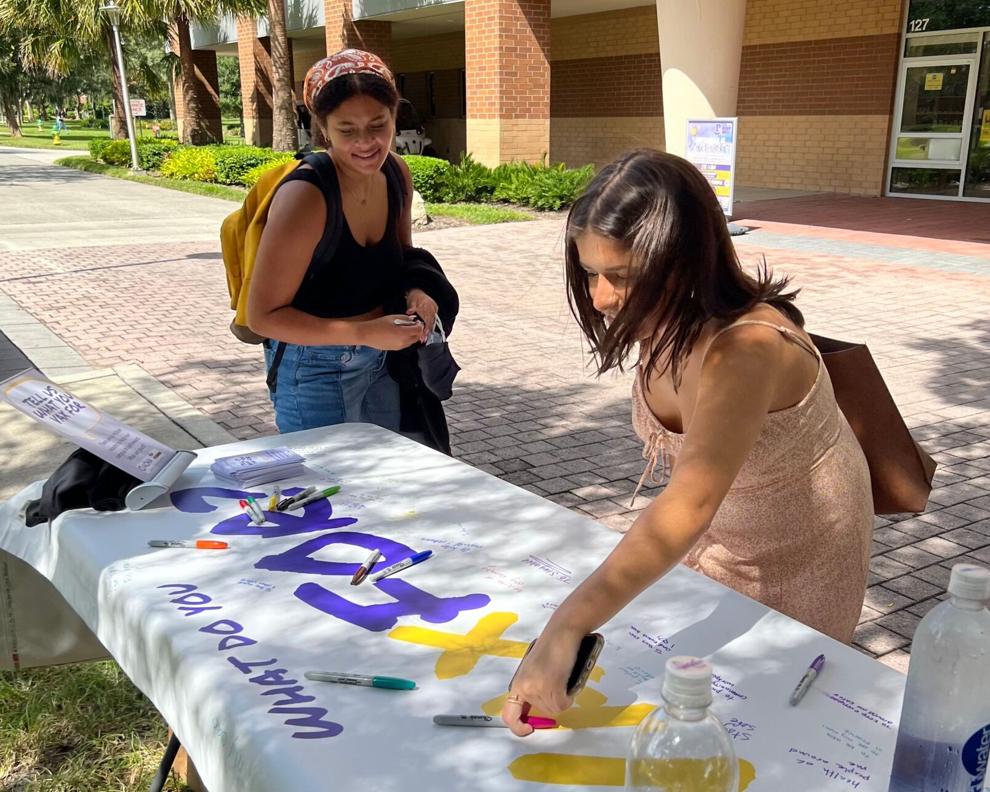 CoVAC ambassadors are also on a mission to combat vaccine misinformation, according to the ACHA website. One way CoVAC has done this is by helping students wade through the sea of conflicting information online by providing a list of credible social media accounts on its website.
Health sciences junior Mahia Sikder said most of her family members work in the medical field, and she trusts the research behind the vaccines. Sikder also said she didn't think twice before deciding to get vaccinated because she believes the purpose of science is to help us. Additionally, Sikder said she got vaccinated because she has family members who are immunocompromised and was worried about contracting COVID-19 and spreading it to her vulnerable loved ones.
"Living in a state where cases were at an all-time high had me afraid of stepping just one foot out the door," Sikder said.
UCF is not collecting proof of vaccination status from students or faculty at this time, according to the university's COVID-19 dashboard.
Students interested in more information on the initiative can visit the official ACHA website.