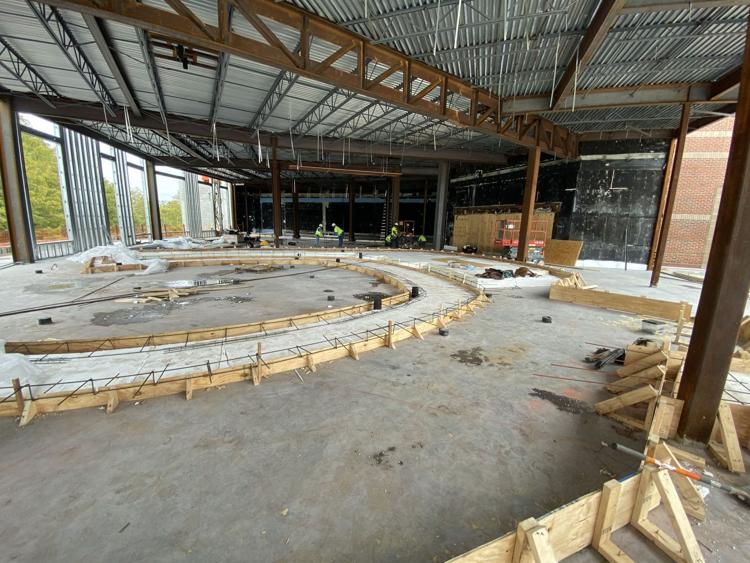 The Student Union expansion project construction has continued amid the COVID-19 pandemic that has led the university to institute remote learning through the summer, UCF spokeswoman Heather Smith said.
The institution of remote learning is a reason the university is continuing with plans to expand the Student Union, Smith said.
"As the campus is mostly depopulated, there is minimal risk to UCF students, faculty or staff to allow construction to continue on campus," Smith said.
Construction workers are being required to following guidelines from the CDC that recommends limiting gatherings to 10 people or fewer, Smith said.
Florida Gov. Ron DeSantis signed an executive order on April 1 declaring construction workers as 'essential workers,' allowing them to remain on-the-job during the COVID-19 pandemic.
Student Union Director Rick Falco said the pandemic could cause some hurdles that set back the expansion project.
"Some of the contractors are beginning to report back to us that we are going to start hitting some delays," Falco said.
The project is awaiting ceiling tiles that are intended to be shipped from Germany, but they may not arrive as scheduled due to concerns of spreading the virus, Falco said.
As of Sunday, Germany has the fifth-largest number of confirmed cases of COVID-19 in the world with 125,834 cases, according to Johns Hopkins University. 
Last month, the U.S. Department of State issued a level 4 global health advisory, its highest level advisory, warning U.S. citizens not to travel internationally in response to the viral pandemic.
UCF does not know what financial toll the pandemic will have on the university if the Student Union expansion project is prolonged, Smith said.
"This is a unique situation and we are still unsure of financial impacts of project delays," Smith said. "UCF's preference is to work with our design and construction partners to limit financial impacts to all parties."
However, halting construction on the union could have adverse financial effects on workers, Falco said.
"The vast majority of contracted work is job-based, and so they're not salaried staff where if they stay home, the likelihood is they're not getting paid for the work," Falco said.
The Department of Labor announced Thursday that 6.6 million Americans filed claims for unemployment benefits in the last week. Of those claims, 169,885 came from Florida.
"To me, more important than our construction getting done on time, or, you know, even continuing forward, would be all of those dozens and dozens of crew members that are out there working on the construction and them continuing to be able to get a paycheck during this difficult time," Falco said.