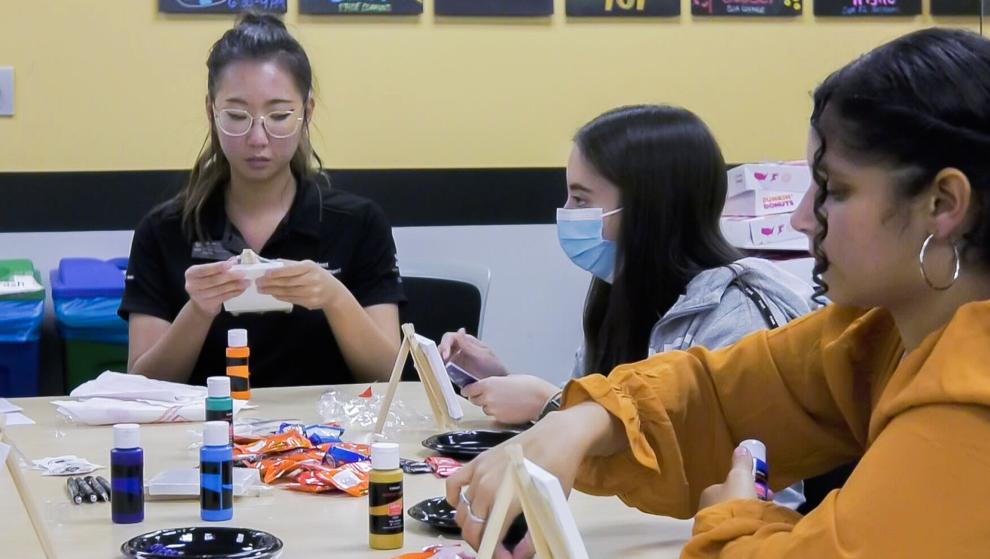 Leadership takes many forms, and this semester a new group at UCF strives to make a difference in the campus community.
The Anti-Racist Leadership Project within Student Government "seeks to empower students into becoming well-educated agents of change alongside their peers," according to the SG website.  
Adrian Lee, SG diversity and inclusion coordinator, said the idea for ARLP came from her involvement with the UCF Asian Pacific American Coalition, the Multicultural Student Center and the Social Justice and Advocacy office. She said the project started as soon as she was confirmed for her SG position because she felt passionate about helping the organization improve its support for student communities when tackling issues such as racism.
"I knew immediately that one way that we could bridge the gap there was that bringing students together, again, through education workshops, holds a lot of meaning and a lot of value outside of the academic classrooms," Lee said.
SG announced the new project on Instagram, and ARLP held its first meeting Sept. 22. Lee said they plan to hold more monthly meetings and then transition from learning about the educational side of advocacy with faculty members to organizing leadership projects.
"It's just one way that we can continue to make our community here at UCF more inclusive, it's by being able to normalize these kinds of conversations," she said. 
The group focused on the emotional obstacles in activism — mental health, discrimination and burnout — in its last workshop Oct. 27. Lee said the workshop was relevant to what students might go through.
"I thought it wouldn't be fair that I asked students to address really uncomfortable issues if I weren't also prepared to provide them the resources to overcome it," Lee said.
Aaliyah Mercado, sophomore criminal justice major, said she applied to join ARLP after discovering the group on Instagram in September. Mercado said she was interested to learn more about it because she likes helping people.
"I think it's going to be always a learning process," she said. "You're never really (going to) know how to be a perfect ally, and I feel like doing this helps me learn more and more of how to be an ally."
Mercado said while she was previously afraid to attend local movements alone, she would not mind going to events with ARLP.
She said despite her Puerto Rican background, her lighter skin tone has led others to make racist comments in her presence without knowing.
"I just feel like stuff like that isn't really right," Mercado said. "I think everyone should be equal. I think everyone's a person at the end of the day. That's all that matters."
Sociology Lecturer Michael Armato studies the big-picture perspective of social justice movements.
He said groups like ARLP have a place in society partly because of the younger generation wanting to challenge things that other generations tolerated in the past.
"I am not surprised that younger people today look at racism and see what's happening in the world and think, 'You know, there's got to be a better way,'" Armato said.
The best way to understand modern-day social justice movements, Armato said, is to understand the efforts of the past, like the connection between the Black Lives Matter movement in 2020 and the Black Panthers movement in the 1960s.
"As we get older, we tend to kind of simmer down and kind of go along with the status quo much more," he said. "But that's overly simplistic because of course, there are multi-generational efforts underway, though the activism we see playing out today has links to activism of the past."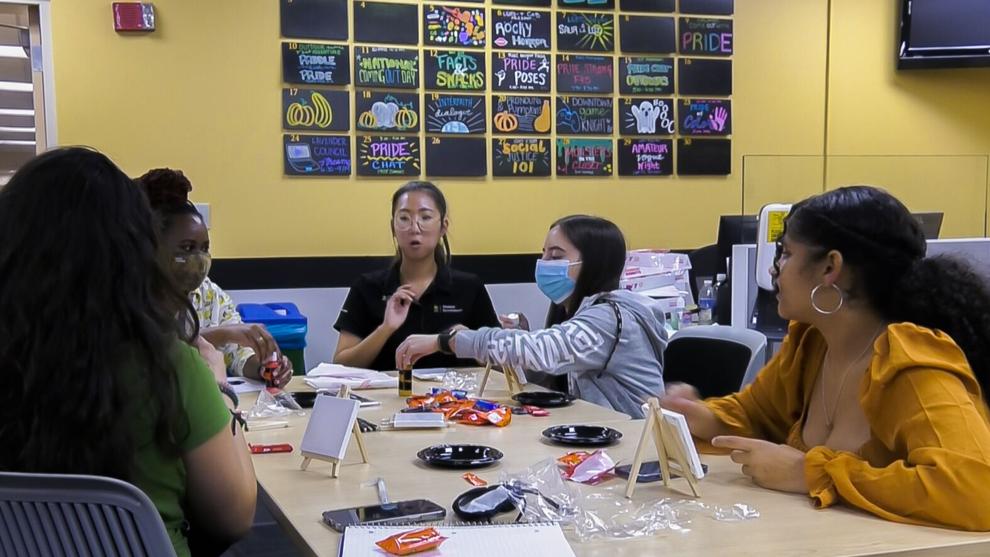 Mercado said a lot of her passion for racial justice stems from the surge of the Black Lives Matter movement in 2020. Since then, she said she has felt a responsibility to speak up.
"I noticed a lot of people who I know wouldn't stand up for themselves, and I kind of took it upon myself to help them," Mercado said. 
A challenge for ARLP will be sustaining participation because students operate on a semester-by-semester basis, Armato said, but participation can be inspired by how people feel when they advocate for issues.
"People are committed, and they are working at it: Organizing is a lot of work," Armato said. "And I think folks who engage in it are committed because they have identity stakes, because they have political commitments and because I think they continue to see the things happening in the world that got them involved in it."
Mercado said she is glad she joined the project because she has met other people who are also passionate about social justice, and through this community, she has also learned how to handle discussing difficult topics.   
"I'm reactive, and I would be afraid to talk about stuff like this," Mercado said. "And joining this project, it's like, 'Okay, I shouldn't be afraid to talk about stuff like that because it's a part of life.' And it's something you should talk about because it is wrong, and it shouldn't just be happening and people shouldn't just be dismissive about it."
For Armato, advocacy movements should not be seen as entirely new things. He said while some might consider social justice efforts strange and distant from people's lives, people should realize how normal they are.
Lee said the next step for ARLP is to organize social justice projects that students want to implement based on what they learned from the workshops and the university issues they are passionate about.
And Mercado looks forward to continuing her involvement in the organization, as she said she hopes to grow into a stronger ally for minorities.
"I'm just hoping to learn how to be more of an ally and be more anti-racist because I don't want to be racist at all," she said. "So, as much as I can learn, and how to be against that. That's all I want to learn."
More information on ARLP can be found on Knight Connect or by emailing Lee at sga_diversity@ucf.edu.