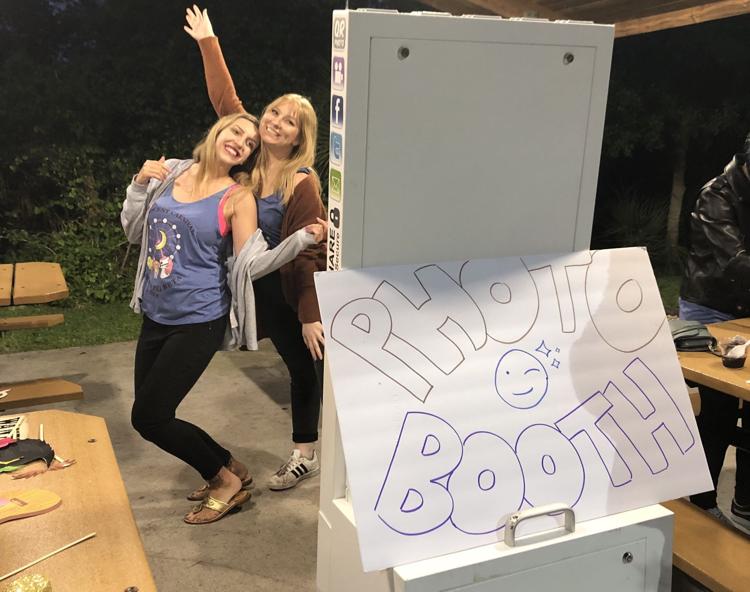 In honor of Women's History Month coming to an end, the UCF Panhellenic sorority Gamma Phi Beta debuted its first ever Crescent Carnival Wednesday at the Lake Claire Recreational Center.
The Gamma Phi Beta Eta Lambda chapter has been at UCF since 2013. Their mission is "to inspire the highest type of womanhood," according to their website. 
The carnival was designed to raise money for the sorority's philanthropic partner Girls on the Run, which, according to their website, is a "nonprofit organization dedicated to creating a world where every girl knows and activates her limitless potential and is free to boldly pursue her dreams."
Senior integrated business major and Gamma Phi Beta President Stephanie Emmino said the sisters chose Girls on the Run as their partner because it was the "perfect fit" with the sorority's vision to build confident women of character.
Emmino said she believes that their partnership helps her to make an impact on the young girls in the program.
"Being able to make an impact on them at such a vulnerable age — it just shows me that I can make an impact on them and hopefully they can see that in the long run as well," Emmino said.
The event featured small carnival games including the high striker, ring toss, skee ball, cornhole and bucket toss. Food and drinks were also served concession stand-style under the center's pavilion and a DJ played current pop and hip-hop music. 
Taylor Parrish, public relations vice president for Gamma Phi Beta and senior criminal justice major, said her sorority empowers the young girls they work with in the Girls on the Run program by coaching them to be their best self.
"We go to run with them," Parrish said. "We help young girls know how much they're worth and how much they're valued."