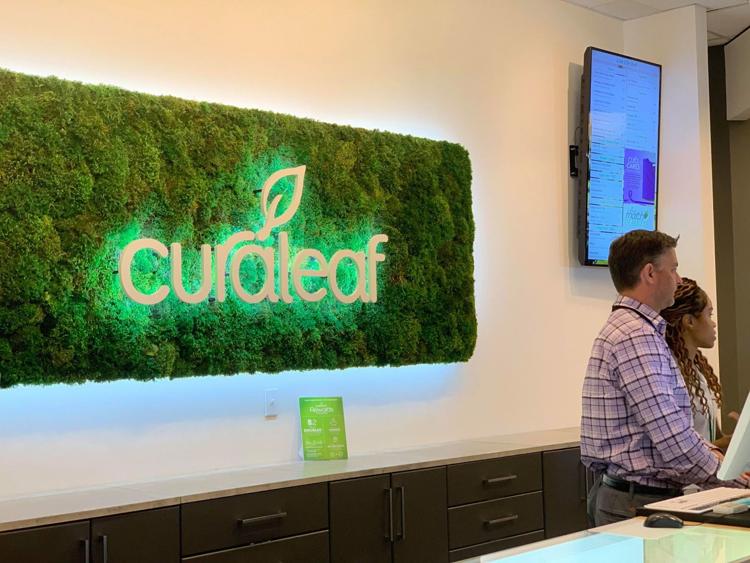 Almost two years after medical cannabis was approved in the state of Florida and a week after a new bill was signed by Gov. Ron DeSantis, smokable medical marijuana went on sale in dispensaries across the state on Monday.
DeSantis signed Senate Bill 182 on March 18, repealing a former ban on smokable medical marijuana that Gov. Rick Scott put into place in 2016. 
According to the Florida Department of Health's Office of Medical Marijuana Use, there are 110 approved dispensaries across the state. Out of those, six are in Orlando.
However, there are only six medical marijuana dispensary companies with multiple locations statewide that have been approved to sell the smokable form: 
Trulieve
Curaleaf
Liberty Health Sciences
VidaCann
AltMed Florida (MüV)
GrowHealthy
Curaleaf spokeswoman Vickie Gaston said although Monday was the first day that the smokable treatment was legally available, because DeSantis had approved the bill only a week before, it would take some time to get the treatment into dispensaries.
"We've been working hard to get the product across the state," Gaston said. 
Over 197,000 Floridians are qualified to receive medical marijuana treatment, while over 254,000 have registered with the state to receive the drug, a release from the Office of Medical Marijuana Use said.
Vinit Patel, regional dispensary operations manager of Curaleaf, said the smokable treatment at the east Orlando dispensary on 775 N. Semoran Boulevard has been very well received so far because of something called the "entourage effect."
The entourage effect, according to Patel, is when a patient is able to experience all of the benefits of medical cannabis due to smokable treatment, rather than the select benefits that a patient can experience through cannabis tinctures or vape treatments. He said there are hundreds of thousands of compounds in each cannabis flower versus the extracted products.
"[With non-smokable treatments] you lose all those other great products and those other chemical compounds that do have those added effects toward resolving whatever ailment you have," Patel said. 
Because of this effect, Patel said he expects "a good chunk" of patients who use medical cannabis will switch to the smokable form of treatment.
"In the coming weeks, the coming months, it's going to be very exciting," Patel said. "I expect smokable to be a big needle mover for everyone in the industry."
Although Kathryn Molnar, senior political science major, said she does not actively follow news about marijuana, she heard that smokable medical marijuana became legal and was very pleased with the thought.
Molnar said that it would be inaccurate and misleading to consider the drug as something as dangerous as narcotics, due to the amount that medical marijuana helps people.
"I'm happy where this is going, legally speaking," Molnar said. "From what I understand, it's appalling the number of people that have been arrested for something that's just now becoming more socially acceptable, and lives have been ruined. And I just hope that people start to become more aware of the difference between weed and actual narcotics."