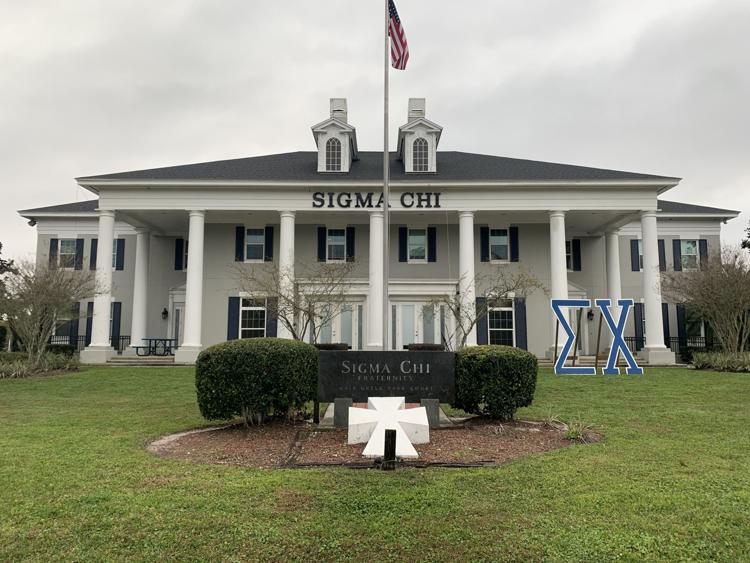 The Eta Pi Chapter of Sigma Chi at UCF finds itself in hot water. Again.
The fraternity, already placed on organizational disciplinary suspension for a UCF wordmark violation during a trip to the Florida Keys in May of last year, is suspended through fall 2020 and must vacate their chapter house on campus by May 15 for the duration of the suspension.
An investigation by the Office of Student Conduct into a Sept. 7 incident between a student and fraternity members at a local bar has concluded.
The incident took place at Knight Library on University Boulevard during a watch party for a football game between UCF and Florida Atlantic University.
"At least 20 members of Sigma Chi started throwing drinks into the dance floor," the student said in an incident report on Sept. 9. "After I was hit, I confronted them and they started throwing more drinks at me and surrounding me."
The student also said members of the fraternity threatened to jump him when he was alone.
Sigma Chi was found in violation of disruptive conduct and alcohol-related misconduct but was not found in violation of harmful behavior charges of physical violence or bullying, according to the outcome letter presented to the fraternity on Jan. 22.
According to the letter from the Office of Student Conduct, while under suspension, the fraternity:
Cannot contact the complainant in any way
Must create an action plan reviewing current policies with intended revisions for group gatherings
Must complete an in-person presentation regarding alcohol intake and alcohol misconduct prevention methods
Loses its university recognition and registration
May not use university resources or facilities
Must vacate its on-campus house at 4418 Greek Ct. by May 15 for the duration of the suspension
Must remove all Sigma Chi logos, letters and images from its on-campus chapter house
May not participate in university activities or events — including on- or off-campus events, room reservations, intramural sports, socials or mixers — unless previously authorized
Is only allowed to conduct routine business meetings to specifically work toward completing the previously mentioned sanctions
Sigma Chi is expected to appeal, according to UCF spokesman Mark Schlueb.
A previous incident report involving allegations of hazing and forced cocaine use is still under investigation and a hearing has not yet been scheduled, Schlueb said.
Sigma Chi and Knight Library were unable to be reached for comment.