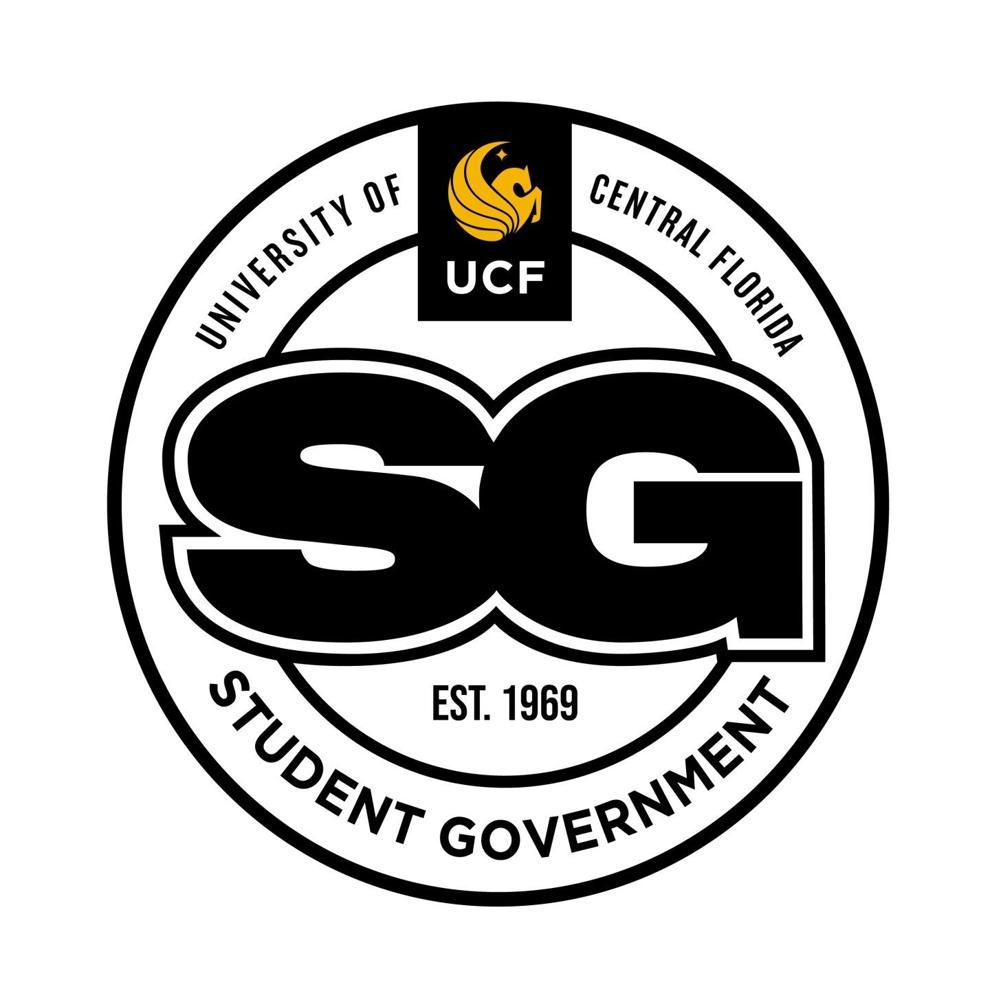 The 2021 Student Government election campaigns look a little different than previous years, and it's not only due to mask-wearing. 
While walking on campus, students may notice an absence of the usual tabling, election merchandise distribution, and events that SG election candidates are known for around this time of year. That doesn't mean that there is no campaigning - most of it is being done online.
This year's SG election candidates are Margaret "Meg" Hall and Austin Wilson as well as Dylan Street and Malachi Mullings. 
Both campaigns were given an information session on Jan. 11 before petitioning for candidacy, where they were given strict campaigning guidelines in accordance with UCF COVID-19 restrictions, Hall said.
"They told us, 'We recognize that this year will be a virtual election,'" Wilson said. "They talked about how we're supposed to wear masks in our photos unless we're standing 10 feet apart or can prove that we're COVID-tested."
Street and Mullings said that the response to their virtual campaigning has been positive.
"Because of COVID, our social media has had a greater impact than it usually would have," Mullings said. "There aren't much opportunities to talk to people in person, but social media gives you the opportunity to pay attention and learn what's going on with students."
Wilson said that the hard part about this year's election was limiting in-person contact, because it was important to have contact with people.
"We've been doing Instagram lives, posting, and we've been on TikTok, not for trends but to keep people informed," Wilson said. "But there is still liveliness on campus. Students are still coming to the SU building and to their classes, so we're trying to plan safe in-person events."
Street and Mullings said that their strategy for student outreach is to let students approach them.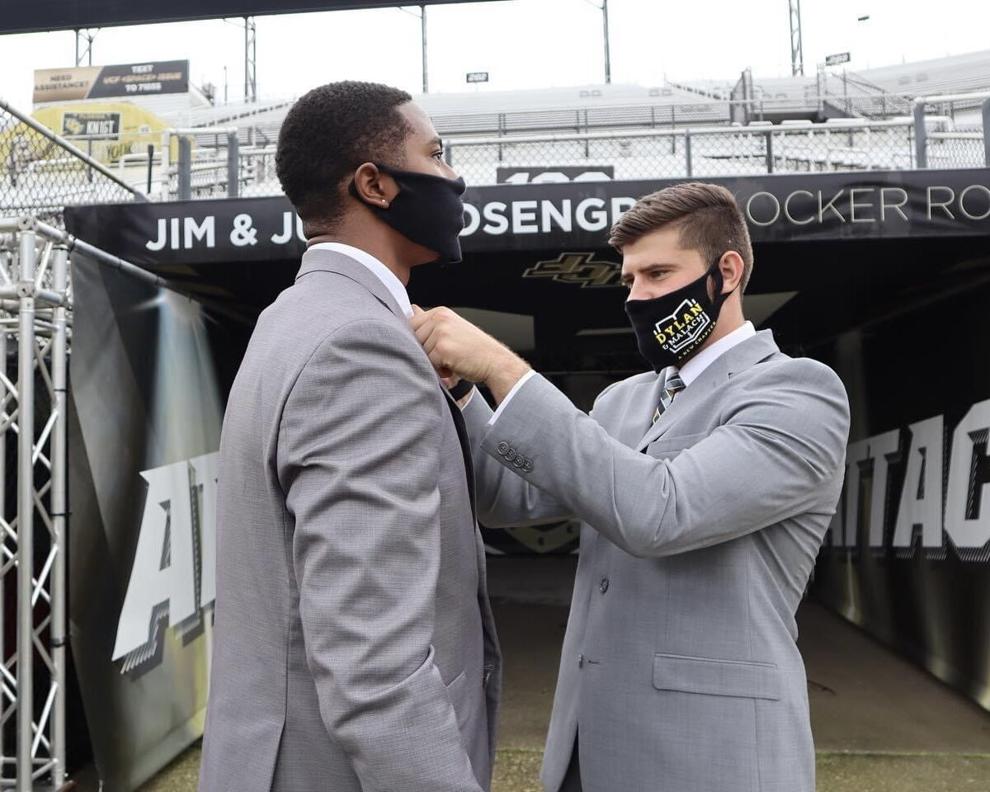 "I'd just be sitting in the SU, maybe doing work, and we'd both wear our campaign shirts so students would recognize us and come talk to us," Street said. "There's not much else we can do."
Street and Mullings, whose campaign is named A New Chapter, are both resident assistants and LEAD scholars alumni. Street is also currently on the President's Leadership Council, while Mullings is a former member of PLC. 
Hall and Wilson, whose campaign is named Golden Days Ahead, are both members of the President's Leadership Council. Hall is also the SG governmental affairs coordinator and a member of the UCF Panhellenic Council. Wilson is the advocacy director for the UCF chapter of Habitat for Humanity and the former SG supervisor of elections.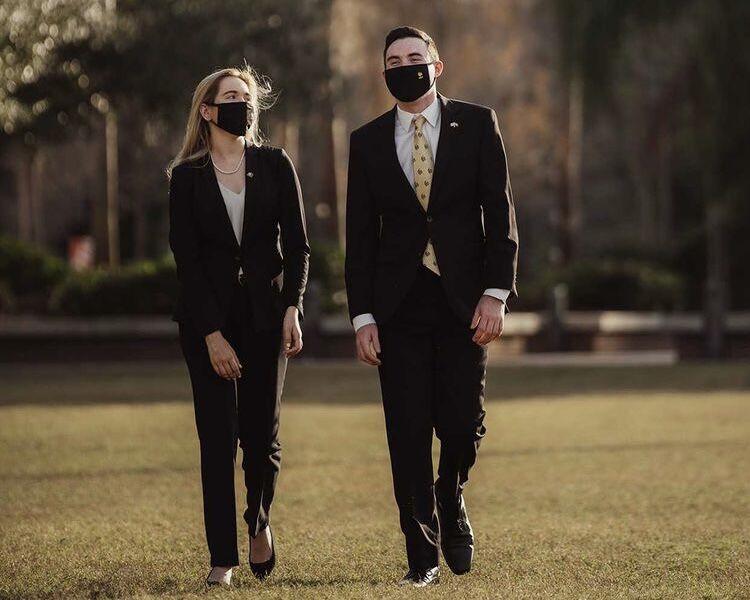 Both sets of candidates met their running mates during their freshman year at UCF, fostering friendships that have been apparent in both campaigns. 
"Choosing Austin was a no-brainer," Hall said. "We've known each other for a long time and grew especially close during our time in PLC. We spend every day together, from 9 a.m. to Facetiming at 2 a.m. He's literally one of the nicest people I know."
Wilson said that when Hall asked him to be her running mate, he was jumping around his room in excitement.
"I'm excited to see what I can do for the students, but I also want to be part of this great journey that she's going to set UCF towards," Wilson said. 
Hall and Wilson's full platform can be accessed here.
Street and Mullings said that the idea to run for SG president and vice president took root during their freshman year. 
"We lived on the same floor so we would see each other a lot, and that led to us being really good friends," Street said. "And one day we said, 'You know what would be crazy? If we ran for [SG] president and vice president. Now actually running, it's truly a blessing."
Street and Mullings' full platform can be accessed here.
SG election voting will take place via students' myUCF account from Mar. 15-17.