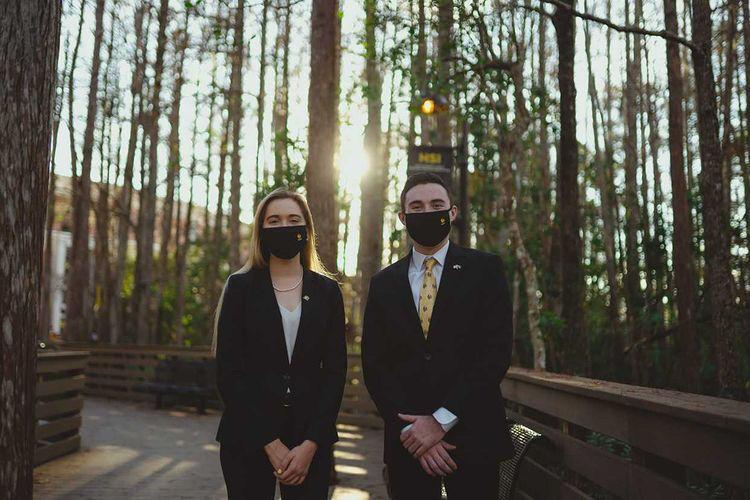 The campaign Instagram account for Student Government election candidates Meg Hall and Austin Wilson was hacked on Friday, less than a week after the same happened to candidates Dylan Street and Malachi Mullings.
On Saturday morning, Hall and Wilson made an announcement on a new Instagram page that the previous account had been hacked and deleted. They also stated that they were working with Instagram Headquarters to learn more about the attack, according to the announcement.
Hall and Wilson were first notified of a potential hacking on Feb. 25. Wilson said he had been answering messages from students when he realized the account was deleted. 
"We can confirm that an unknown device logged in to the campaign account from within the UCF area," they said in the announcement. 
Wilson said that the hacking was "definitely a setback," but they were working on making sure the new account was good to go. 
"We are disheartened that individuals attempt to do something like this," they said in the announcement. "Nonetheless, our commitment to the student body remains ever strong."