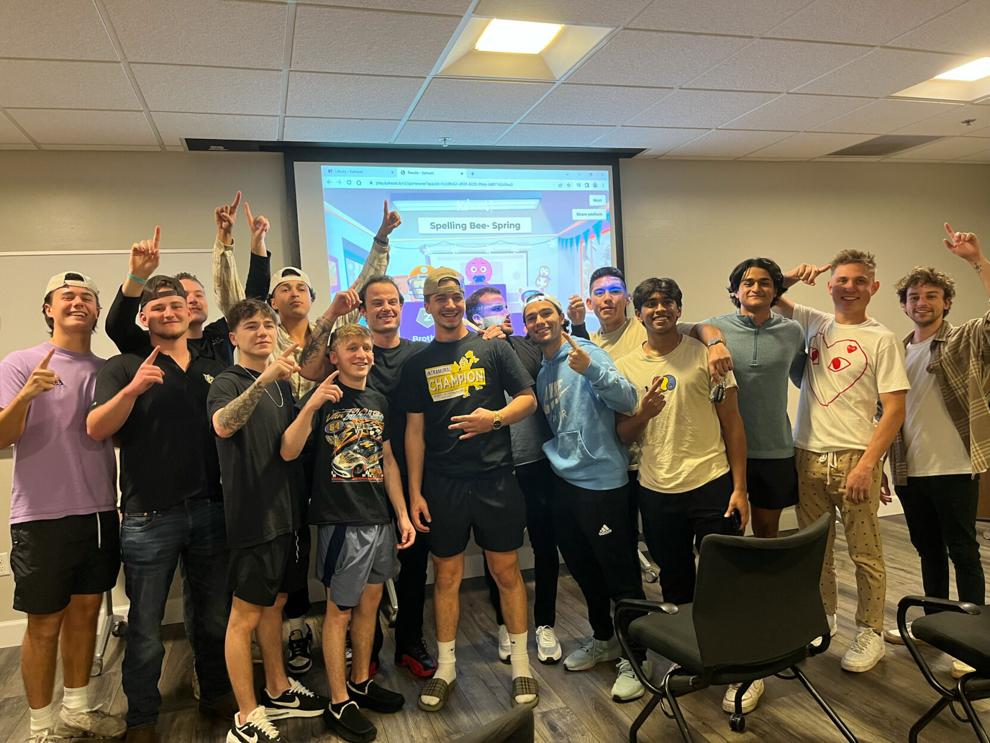 The room was filled with tension Thursday night as 21 UCF students competed in the Recreation and Wellness Center's first spring spelling bee.
Derrick Bugyei, intramural sports graduate assistant, said he put the first spelling bee together in October 2022 to target a new demographic of students that may not come out to the regular sporting events. 
"I know UCF has a large student body, but we tend to have the same students coming in for our traditional sports," Bugyei said. "So, [we're] just trying to see if we can reach out and reach new students that may not want to participate in your actual physical contests."
Bugyei said there weren't a lot of people in attendance last time, so he was shocked with the turnout Thursday. Shortly before the spelling bee, only three people had registered for the event on RWC's intramural sports website.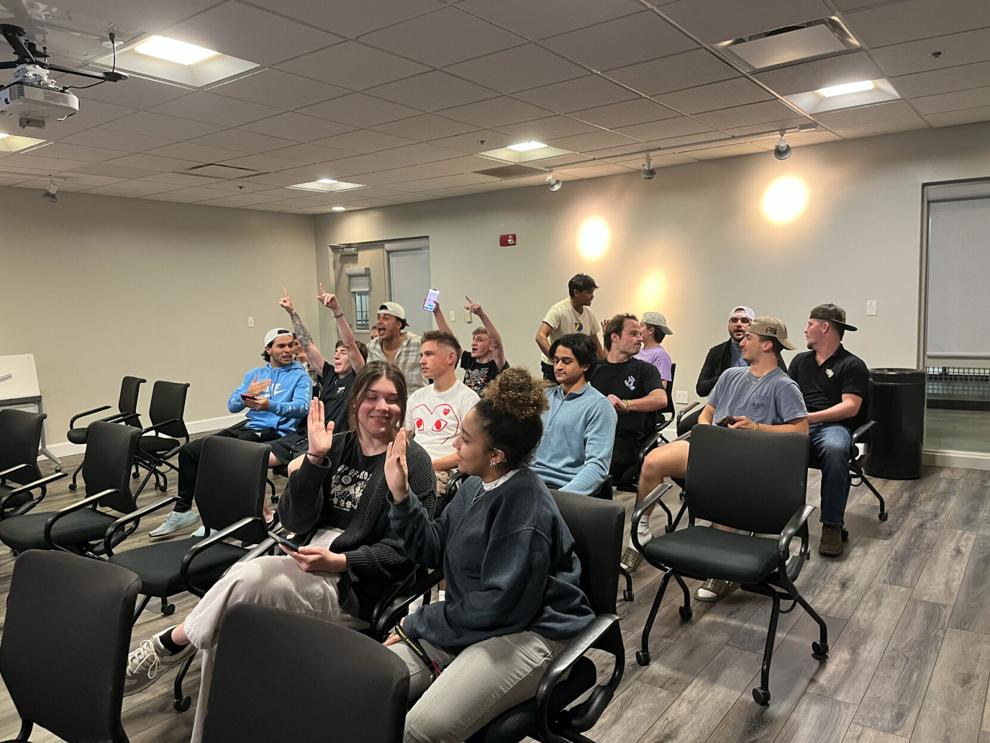 Bugyei said he wasn't expecting so many people to come, so he only programmed the spelling bee's first round, a Kahoot quiz, for a maximum of 10 players. 
Unlike other participants who teamed up, Dominic Johnson, junior psychology major, played the first round solo. With a score of 19,180 points, he won the first round and advanced to the finals, where he took home the grand prize with the winning word "cantaloupe." 
Johnson said he used to compete in spelling bees in middle and high school, but this was his first time winning. 
"I would always get knocked out (in the) first round, so this is my first win, and it feels pretty good," Johnson said.
The runner-up team of Valeria Gonzalez, junior integrated business major, and Giovanna Callao, senior integrated business major, kept it neck and neck with Johnson throughout the finals.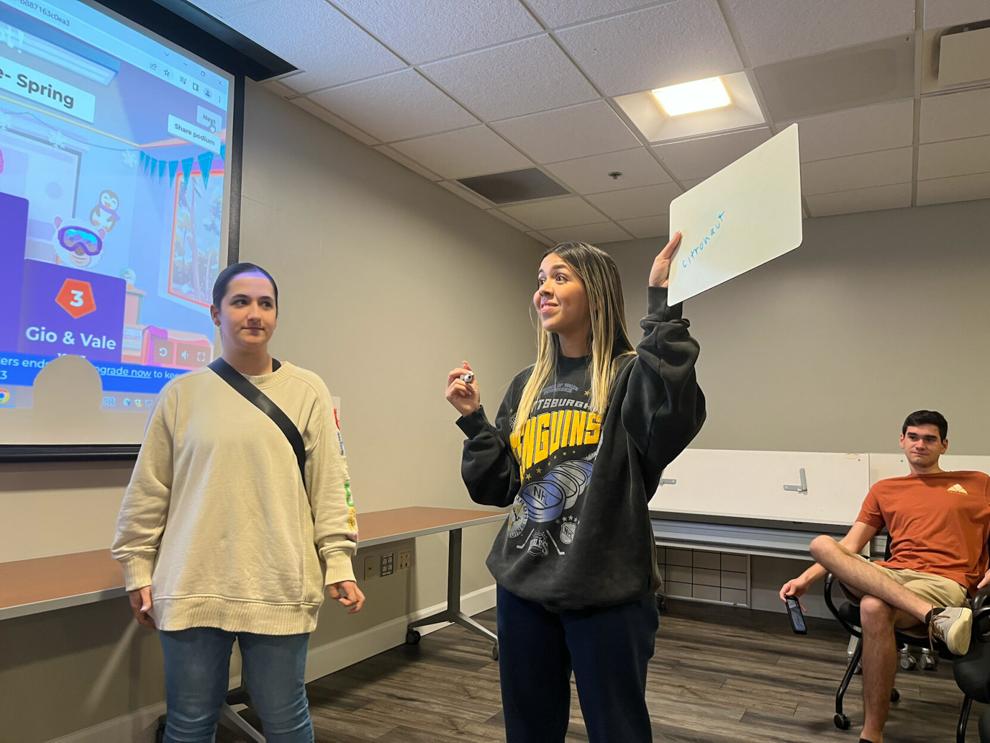 The room erupted in cheers as Gonzalez tied up the scores by correctly spelling the second-to-last word in the game, "supercalifragilisticexpialidocious." 
"I told (Gonzalez) two hours ago, 'We're doing this, and we're going to win this,' and we got pretty close," Callao said.
With the scores tied, the chance to spell the last word came down to a battle of rock-paper-scissors. Johnson's rock won over Gonzalez's scissors, giving him the opportunity to spell "cantaloupe" first. 
After Bugyei declared Johnson's spelling correct, Johnson's friends rushed him, cheered and gave him a group hug. 
"It felt great having all my guys coming out to support me — it was a big help having them hype me up," Johnson said. "I never expected to be the winner. I have to give respect to the second-place winners, though, for being great competition."