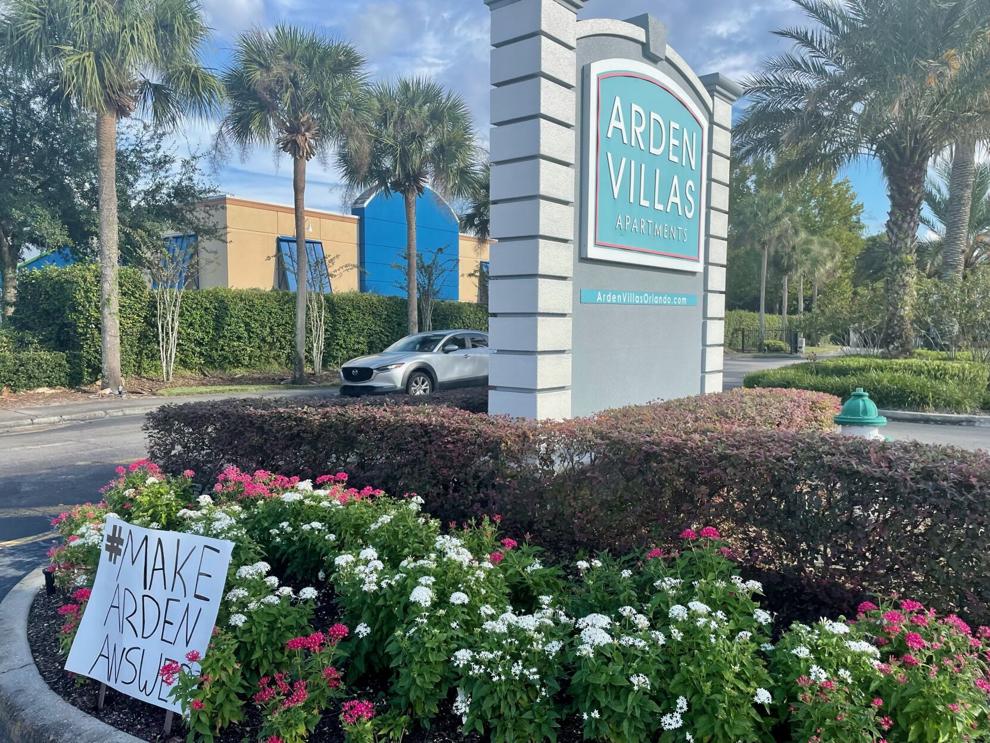 After the death of 19-year-old Miya Marcano, who was kidnapped from her apartment home in Arden Villas, residents are demanding change and answers from the complex with a recent Change.org petition.
"We want justice for Miya, justice for ourselves, and justice for all future (residents) of this community," the petition states. "We just want this place to feel safe again."
Marcano was a resident and office staff member at Arden Villas. After she was reported missing on Sept. 24, and authorities searched for eight days across three counties, her body was discovered in the wooded area near Tymber Skan condominiums Saturday morning, Orange County Sheriff John Mina said in a press conference.
The person of interest in the death of Marcano was Armando Manuel Caballero, 27, a maintenance man at the complex who used the master maintenance key fob to access her apartment illicitly. Caballero was found dead of apparent suicide, Mina said. 
Residents at the Arden Villas Apartments have created an online petition calling for accountability and proper safety measures. The petition now has over 39,000 signatures and counting.
Junior engineering major Breanna Boylan, along with seven other residents, was part of a team to start the online petition and advocate for their cause.
Boylan said as the team reached out to their community, they discovered and started collecting stories of invasive experiences with staff from current and past residents. 
"The events that happened with Miya have highlighted all of the negligence that Arden Villas has committed to resident safety," Boylan said. "We decided we needed to fight for our own safety, if no one was going to keep us safe."
On Sept. 30, Arden Villas released a statement on social media saying people were spreading misinformation about the complex and that they care for everyone's safety.
"We assure everyone that we are doing everything in our power to keep every single staff member, resident and visitor to Arden Villas as safe and secure as possible," the post said. 
Arden Villa's listings on Apartment Finder advertises they have an intercom entry system, controlled building access and a part-time security guard. 
Boylan said she checked the complex for security guards posted at the gates as advertised by Arden Villas but did not find any.
According to the same online petition, several residents have reported some of the staff to the office for inappropriate behavior, but none saw changes implemented at the complex. In a community made up of majority college students, many said they felt unsafe in their own homes, such as junior human communications major Erin Schaffer, who plans to move out soon. 
Schaffer, an Arden Villas resident since fall 2020, said she has subsequently decided to move due to her negative experiences at the apartments and their negligence in Miya's death. In February, she said she caught a man peeping through her window.
"I called the office and got no answer," Schaffer said. "When I went and talked to someone, they told me that they don't have any cameras that could have seen the man, and I wasn't allowed to put up security cameras of my own. They basically said there was nothing they could do for me." 
The residents of Arden Villas have filed a demand letter with the owners of the apartment complex, Preiss Company, and are threatening legal action.
The demand letter includes asking management to allow residents to break their leases and move out without penalties, that all recent rent be returned in full, any that any property damage fees for installing security devices be waived. 
The demand letter to Arden Villas additionally stated a request for installing more lights and security cameras, logging all maintenance visits, and taking away all master key fobs from staff. 
Dee Murillo, a digital media major and one of the starters of the petition, said she was fed up about the negligence of Arden Villas in Miya's death. 
"Arden was being silent," Murillo said. "If someone doesn't speak up, this will keep happening."